The defending Stanley Cup Champion Washington Capitals are playing more like a team looking for a lottery pick rather than a squad looking to return to the playoffs. The Capitals have lost seven straight games and enter the All-Star break clinging to second place in the Metropolitan Division.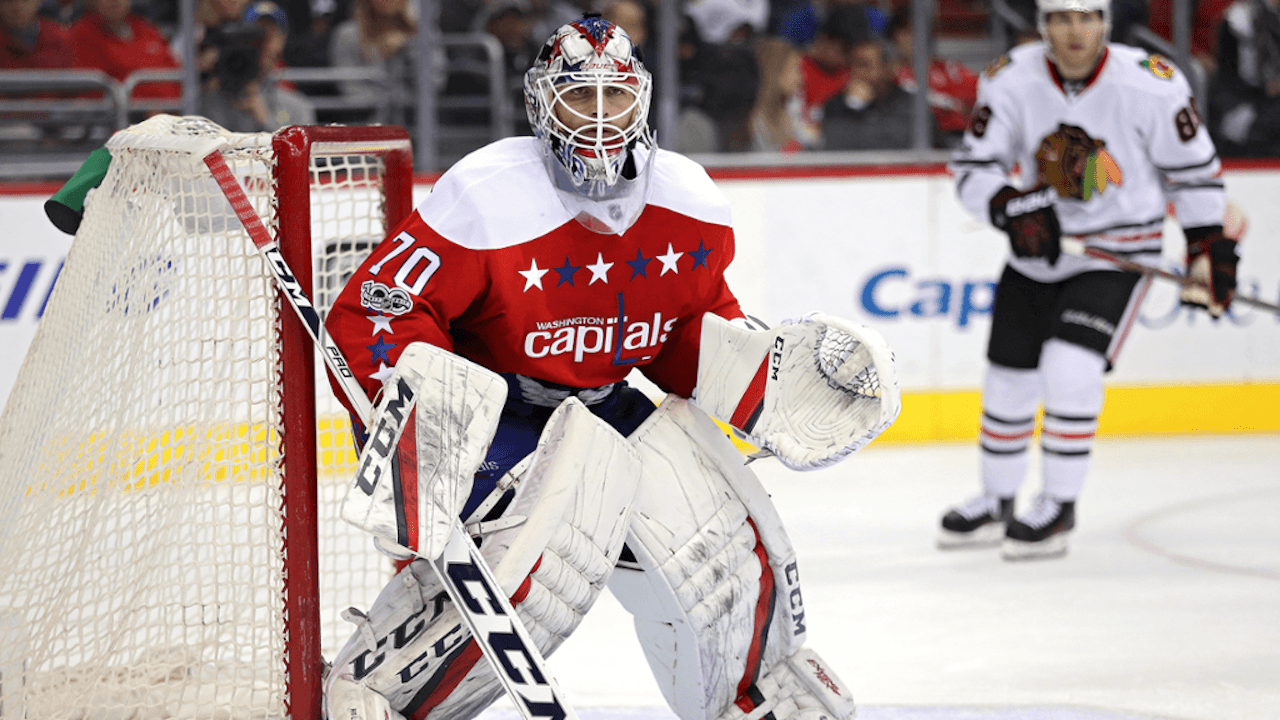 Only two points separate Washington from fourth-place Pittsburgh. First-year coach Todd Reirden said All-Star weekend couldn't have come at a better time for his team.
"The break is coming at a good time for us," Reirden said on Wednesday. "We understand there's a lot of work to be done when we get back."
The Capitals built last year's winning Cup squad on outworking everyone on both ends of the ice. This year they have done neither. After Wednesday's 6-3 loss to Toronto, Washington captain Alex Ovechkin said it was time to look forward, not back.
"It's done," Ovechkin said. "That's it. We have a break, so let's move on."
Time to Panic?
The Capitals are only three points behind the first-place New York Islanders, but seem to be moving in the wrong direction. While the Islanders have gone 7-3 in their last 10 games, Washington is 3-7.
Ovechkin, who will sit out the team's next game Feb. 1 as a penalty for skipping the All Star Game, said the team knows what they need to do. He said the team has faith in Reirden, they just have to execute.
"I think [we] make too much mistakes, all of us," Ovechkin said. "We know the system, it works."
Goalie Braden Holtby said he believe the defensive woes are just a matter of executing better.
"It's just being off that little bit with our timing and being on the same page," Holtby said. "When you're at your best defensively, you do your job, and you trust your teammate to do his. We're trying to make up for one another, and that's when it gets confusing. That's when you start spending a lot of long shifts in your end and wearing down. We've just got to get back to trusting each other and get on the same page."
During the losing streak the team has been outscored 36-18, and have given up hat tricks in four of the seven games. Before the skid they had allowed five or more goals in nine games.
Trotz Leaves, Succeeds
Ironically, the team ahead of the Capitals in the standings is coached by the man Washington didn't think was good enough to pay a big money contract to. Barry Trotz has the New York Islanders playing well above expectations.
Many had the Islanders not even making the playoffs, much less contending for the Eastern Conference Championship. The team is now listed at 8/1 to win the division, behind Tampa Bay and Toronto.
Trotz came to a team that lost its leading scorer in John Tavares, but he has been able to convince his players they can contend without the superstar, who left in free agency for Toronto. He told the Associated Press recently that this team has a lot of similarities to his first year in Washington.
"It feels very similar to the first year (in Washington), Trotz said "We were building something. We started with the structure and trying to make every moment count, the accountability, how we play, professionalism — all those things that make a pro athlete on and off the ice. We try to involve that with our organization as we did [in Washington]. They've carried it on to the Stanley Cup, and we're in the infancy stages."