Linus Strasser emerged from the field to be crowned 2021's Snow King at the World Cup slalom race in Zagreb, Croatia on Wednesday.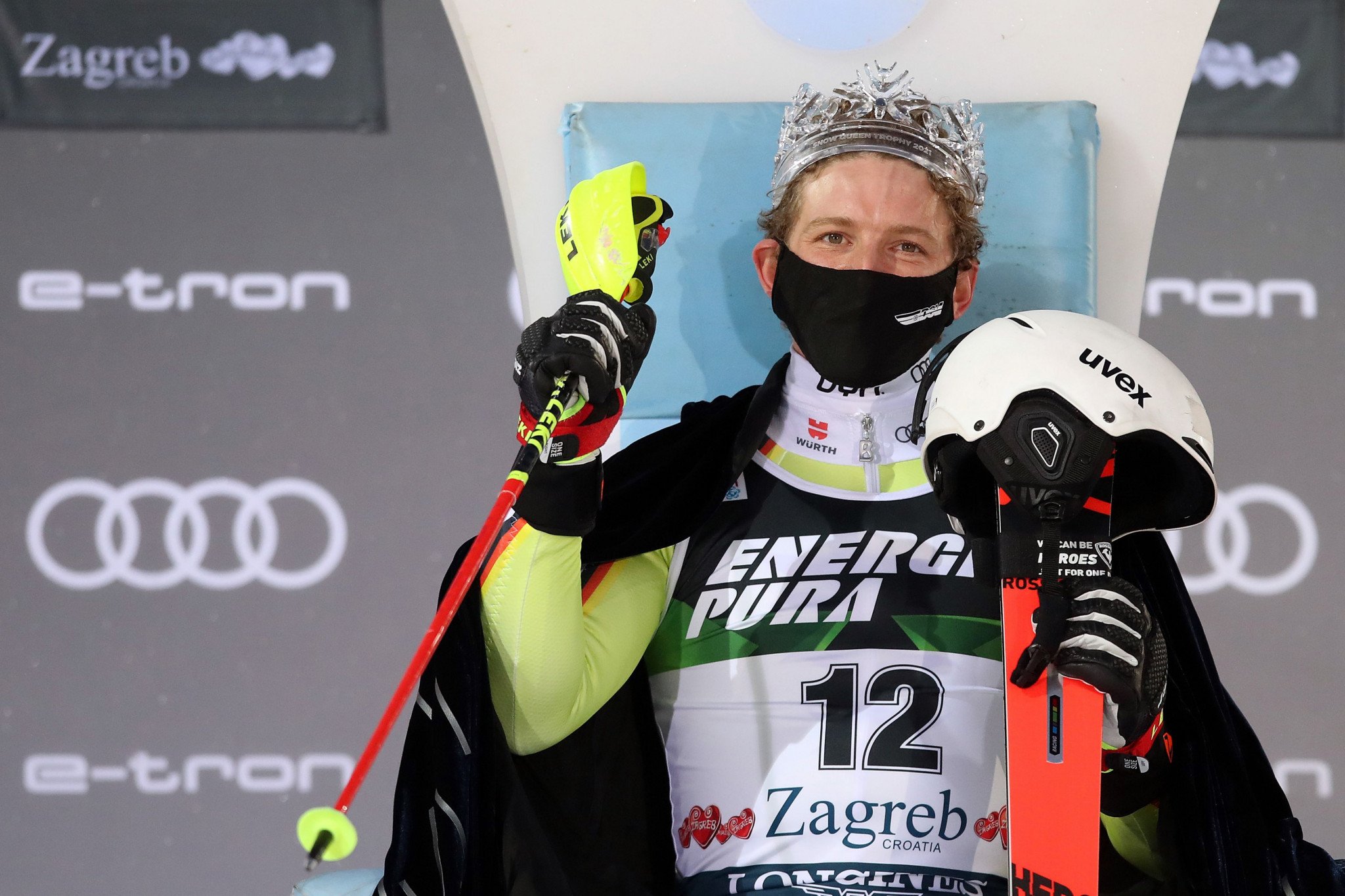 Bettors who wagered on the Munich native to end his country's three-year drought in the discipline would have gotten a return of +25000 or greater.
Strasser wept tears of joy atop the podium in the first non-parallel race, top-three finish of his career.
"Normally, you have a big crowd here cheering you on, but today it was just the ski family," Strasser said after the race. "I'm happy to win my first slalom race, but it was strange not to be able to share it with the public."
Top Finishers Faded in Second Run, Strasser and Austrians Took Charge
The second run made the difference for the 28-year-old as he did all he could to finish eighth among the world-class field after the first run. Leader Clement Noel from France was skiing out of his mind, and Strasser was comfortably in the middle of the pack.
"I was in a good flow," Strasser said during the post-race press conference. "I didn't have many mistakes. [When I] crossed, I realized I had a good run."
But then, it happened.
As leader after leader struggled to keep their lines underneath the lights, the middle of the pack started to come up. The strong second-runs were led by a trio of Austrians, including 28-year-old Manuel Feller, who ended up second on the podium. Feller's finish was enough to keep him in the lead in the overall slalom standings.
Austrian Marco Schwarz rounded off the podium in third, finishing .16 behind Strasser. Austrian, Michael Matt — also a field bet — turned in the second-run performance of his career, bumping up 22 places landing in fourth.
The men's tour takes a slight detour over to Adelboden, Switzerland, which will host three-straight races (one of them a make-up for a weather-related cancellation in December) with giant slaloms on Friday and Saturday, and a slalom on Sunday.