It is division rivalry time with this week's Five Bets for NFL Week 8. Three of the five games we selected have conference foes facing each other, and all except Cleveland at Pittsburgh, will be the first meeting of two for the teams.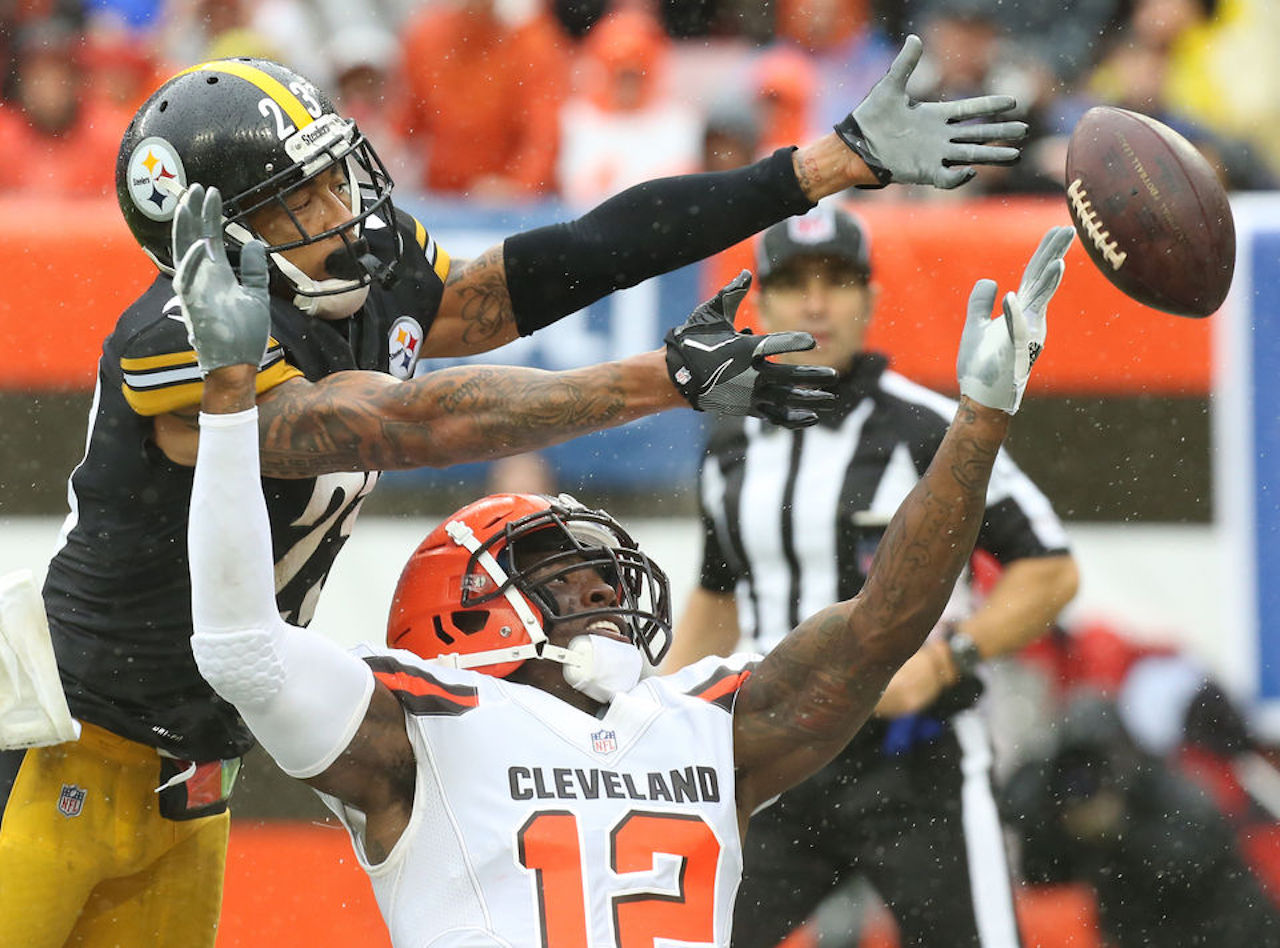 These contests tend to have a little more physical play, but they also run the risk of an upset or two. We don't think that will happen this week, and have taken the favorites for all five games.
Below are our picks for this week.
1. Philadelphia -3 vs. Jacksonville (London)
How many bad games is the NFL going to give England before the country breaks off all diplomatic ties with the US? This is the third mediocre matchup, which I'm sure looked good on paper in March, but now reeks of a snoozer.
Jacksonville's coach Doug Marrone said he is sticking with Blake Bortles as his starter, even though he benched him in last week's 20-7 loss to the Houston Texans. Cody Kessler came in and threw for a the team's lone score, but also had an interception.
"I spoke to both quarterbacks this afternoon and told them Blake will be our team's starting quarterback," Marrone said in a statement. "I believe this gives us the best opportunity to win."
Philadelphia has a suspect pass defense, and Carolina's Cam Newton torched the Eagles for 269 yards and two touchdowns. But Bortles is not Cam Newton.
Take Philadelphia and give up the points.
2. Cleveland +8 at Pittsburgh
Remember when Cleveland handed Pittsburgh and embarrassing tie in the season opener? The Steelers sure do, and have had this game circled on their calendar since the 21-21 tie, when the Browns got 3.5 points at home.
Now they are on the road and getting eight points, but that's not even close to enough. Pittsburgh coach Mike Tomlin has been showing them Cleveland game film over and over and over. The team is so sick of the Browns at this point, and will be extra motivated to pile on the points.
Take Pittsburgh and give away the points.
3. Washington -1 at New York Giants
This game inexplicably opened as a pick 'em, but the sharps came in and put enough money on Washington to bump the line a point in the Redskins' favor. New York could be one of the worst football teams in the NFL, and is working on short week, having played in the Monday Night Football game, which they lost, 23-20.
The Redskins on the other hand, are 4-2 in the NFC East, and put away the Cowboys last Sunday, 20-17. Even though this game is at home, the Giants should continue to struggle.
Take Washington and give away the point.
4. Baltimore -2 at Carolina
Another game that opened as a pick 'em, and another game we can't really figure out why. The smart money went early on Baltimore driving the line to two points in the Ravens' favor. Carolina is coming off a come-from-behind victory over Philadelphia, while Baltimore's heralded defense gave up a 10-point fourth quarter lead to lose to New Orleans, 24-23.
Baltimore's defense is the best in the NFL, and will need to be to stop Carolina's Newton from picking them apart. If they can put pressure on Newton, they should be able to escape with a victory.
Take Baltimore and give away the points.
5. New England -14 at Buffalo
A two-touchdown point spread in the NFL? Yes, believe it, and it's probably not enough points. Remember, this is a Buffalo team that lost 47-3, and 37-5.
Now they have to host New England without their starting quarterback Josh Allen. Oh, and the Patriots are probably getting Rob Gronkowski in uniform.
This won't be pretty.
Take New England and give away the points.