Josh Jacobs, the starting running back for the Las Vegas Raiders, will sit out in Week 2 against the Pittsburgh Steelers due to a toe and ankle injury. Backup running back Kenyan Drake will start in Week 2 for the Raiders.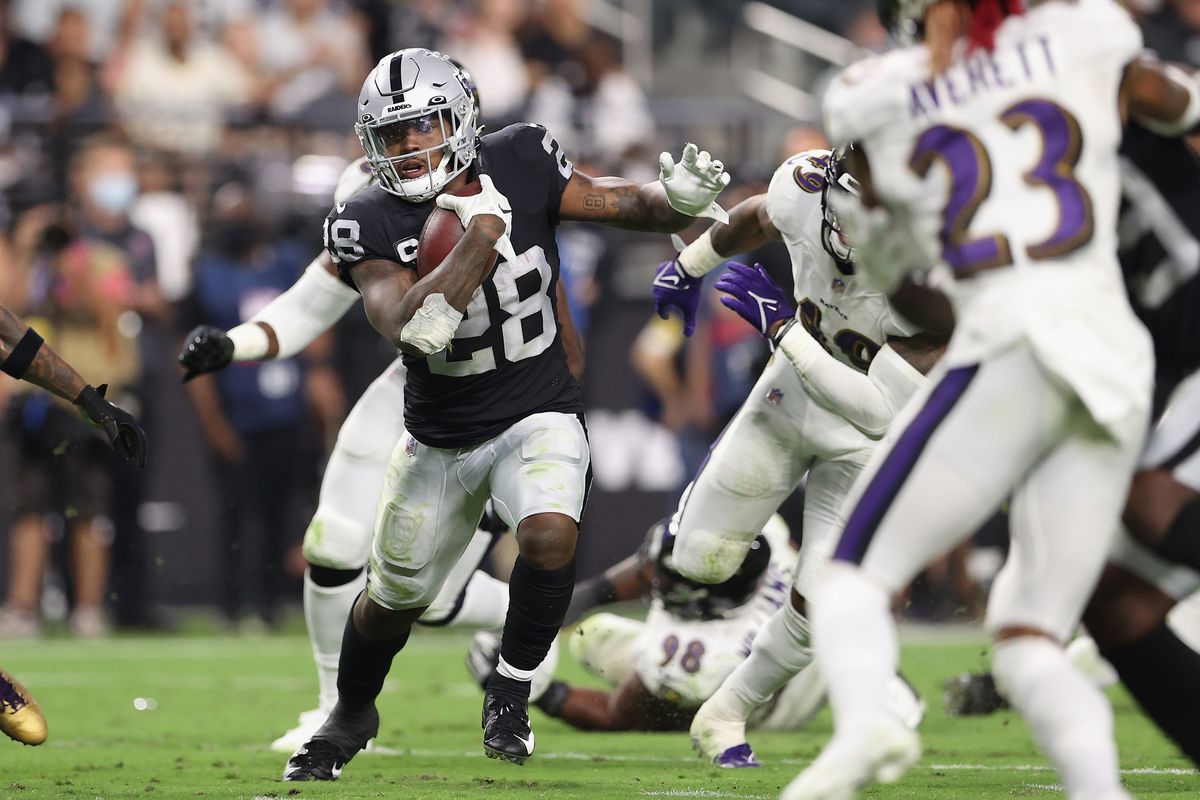 Jacobs missed practice every day this week while nursing a toe injury and a sprained ankle, but on Friday the Raiders made the decision to rest him against the Steelers.
Last week, the Raiders listed Jacobs as questionable with an "illness" but did not elaborate. Jacobs played in the Raiders overtime victory over the Baltimore Ravens on Monday Night Football in Las Vegas. Jacobs rushed for 34 yards on 10 carries including a pair of touchdowns in the comeback win, but he looked like an exacerbated a preexisting injury during the game.
Fantasy football owners that drafted backup Drake are thrilled that their "handcuff" insurance policy paid off. Drake rushed six times for only 11 yards against the Ravens, but he caught five passes for 59 yards. Drake actually adds more versatility as a dual-threat back considering quarterback Derek Carr unleashed 56 pass attempt against the Ravens.
Raiders head coach Jon Gruden called only 17 total running plays for their running backs in Week 1 for a combined 45 yards. Backup quarterback Marcus Mariota entered the game on the third play of the Raiders' opening drive for a designed running play and he snapped off a 31-yard gain.
The Raiders selected Jacobs out of Alabama with a late first-round pick in the 2019 NFL Draft. He had an auspicious rookie season with 1,150 rushing yards in 13 games. Last season, Jacobs rushed for 1,065 yards and 12 touchdowns in 15 games and earned a spot at the Pro Bowl.
The Raiders are +5.5 underdogs when they hit the road to play the Pittsburgh Steelers in Week 2.