Los Angeles Lakers star LeBron James will sit out the next two games with an injury and could miss up to a week of action while he recovers from a mild abdominal strain.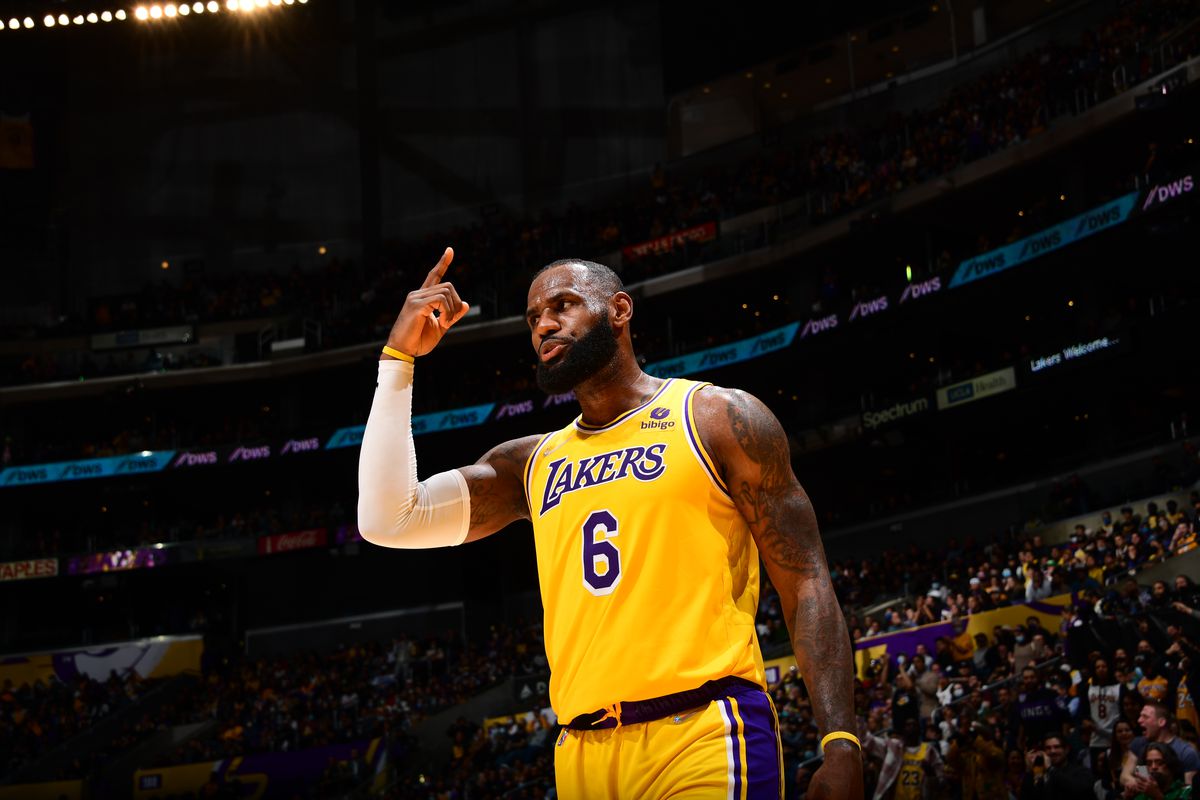 On tonight's injury report, the LA Times revealed that LeBron is suffering from a strained rectus abdominis.
LeBron turns 37-years old next month, and he's starting to show signs of an aging veteran. He appeared in six out of eight games for the Lakers (5-3) this season, and missed two games with a sore ankle. He sat out in back-to-back road games against the Oklahoma City Thunder and San Antonio Spurs.
The Lakers are 1-1 in games without LeBron in the lineup, but that sole win occurred in overtime against the Spurs when Davis had a monster performance with 35 points and 17 rebounds in the victory.
LeBron averages 24.8 ppg and only trails Anthony Davis (25 ppg) as the Lakers' second-best scorer. He leads the team in minutes (37:00), but if the Lakers expect to win a championship, LeBron can't soak up a ton of minutes like he did in his early 30s.
Last season, LeBron missed 27 games and appeared in just 45 games with the Lakers due to a high-ankle sprain.
The Lakers are +500 odds to win the 2022 NBA Championship making them the second-highest team on the futures board over at the Mirage Casino and Sportsbook in Las Vegas.
On Deck: OKC, PDX, CLT
The Lakers are taking a cautious route with LeBron and his abdominal injury, which is why he'll most likely miss a week of action. They host the Oklahoma City Thunder (1-6) tonight at the Staples Center and then head up to Portland on Saturday to play the struggling Blazers (3-5). They return to LA for a five-game homestand that begins on Monday against the Charlotte Hornets (5-4).
The Miami Heat (6-1) have the best record in the Eastern Conference and they visit Hollywood on Wednesday.
LeBron could return as early as next Friday when the Lakers host the Minnesota Timberwolves (3-4). The Lakers wrap up their homestand with back-to-back games next Sunday and next Monday against the San Antonio Spurs (2-6) and Chicago Bulls (6-2). If the team really wants to take the safe route, then they should keep LeBron out of the lineup until the Bulls game on Nov. 15, which should be one of the more exciting matchups for the Lakers this month.