Heavyweight champion Anthony Joshua will put his IBF, WBA, and WBO titles on the line when he fights Bulgarian challenger Kubrat Pulev at Wembley Stadium in London on Saturday night.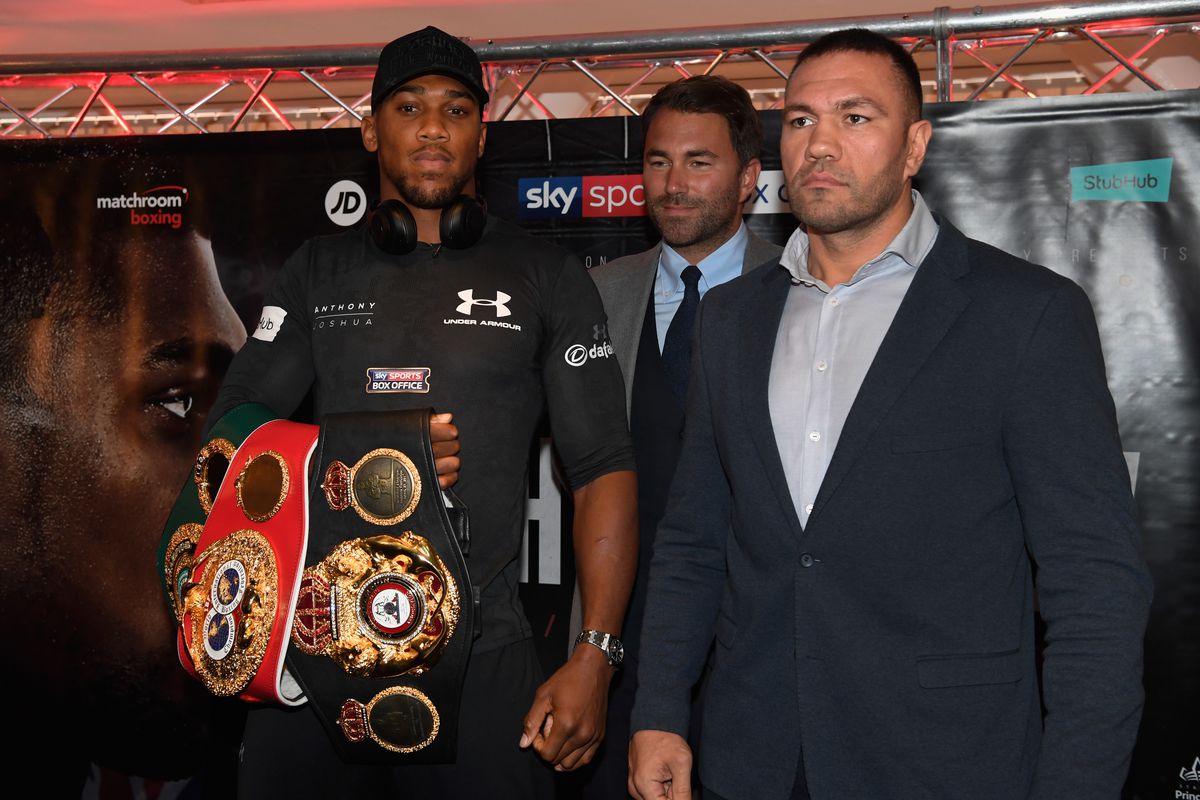 Joshua comes into the fight as a massive favorite, with FanDuel Sportsbook listing the champion as a -1300 pick to get past Pulev (+720).
Bulgarian Hero Running Out of Title Opportunities
Many boxing fans know very little about Pulev (28-1, 14 KOs), but the 39-year-old contender has been a serious name on the fringes of heavyweight title contention for much of the past decade. Pulev earned a title shot against Wladimir Klitschko in 2014, and while that fight ended in a fifth-round knockout loss, it also stands as the Bulgarian's only defeat.
Outside of that setback, Pulev has notched wins against the likes of Dereck Chisora, Tony Thompson, and Hughie Fury. Pulev enjoys immense popularity inside Bulgaria, and a win – or even a good showing – against Joshua could help raise his profile at this late point in his career.
"For me this is much more important than becoming a champion for the money. This means everything if I achieve it," Pulev told reporters on Wednesday. "I don't think it is my last chance, but it is an important moment. The one time I lost, I was too young, too green."
Joshua (23-1, 21 KOs) sees this as an important fight for his career, too. He recovered nicely from a stunning loss to Andy Ruiz Jr. in June 2019, winning back his championship belts in dominant fashion later in the year.
Joshua says he learned a lot from that loss, and won't make the same mistakes going forward in his career.
"When I lost to Ruiz, I thought 'How did this little, fat munchkin throw a barrage of punches at me at once, and I threw a two-punch combo and I'm gasping for air,'" Joshua told ESPN. "I had to really think about my strategy. I wanted to become more conditioned toward performing at an intense level."
Joshua: I Know How to Beat Pulev
Joshua heaped praise on Pulev during a prefight press conference, saying that he had always had Pulev on his list of future opponents he hoped to overcome. But he also made it clear that he expects to take care of his latest challenger.
"I will definitely get hit. He will get hit too. I'll be the last man standing," Joshua told reporters. "I've known Pulev for years. I was in Wladimir Klitschko's camp when he prepared for Pulev, so I understand the tactics to beat Pulev. I'm prepared to go to the final bell. I'm a 15-round fighter, not a 12-round fighter. I can carry stamina, boxing IQ, concentration, and strength until the final bell."
Based on results alone, Joshua has earned his role as a heavy favorite. At 31, he remains in the prime of his career, while Pulev might be past that point. But the challenger isn't conceding anything heading into the fight.
"I have waited a long time," Pulev said of his title opportunity. "Now I am healthy. I'm not 22 years old, of course, but I am ready now. I have everything to be champion."