The first legal sports bets in Iowa were accepted on Thursday, just three months after legislation was passed to legalize sportsbooks in the Hawkeye State.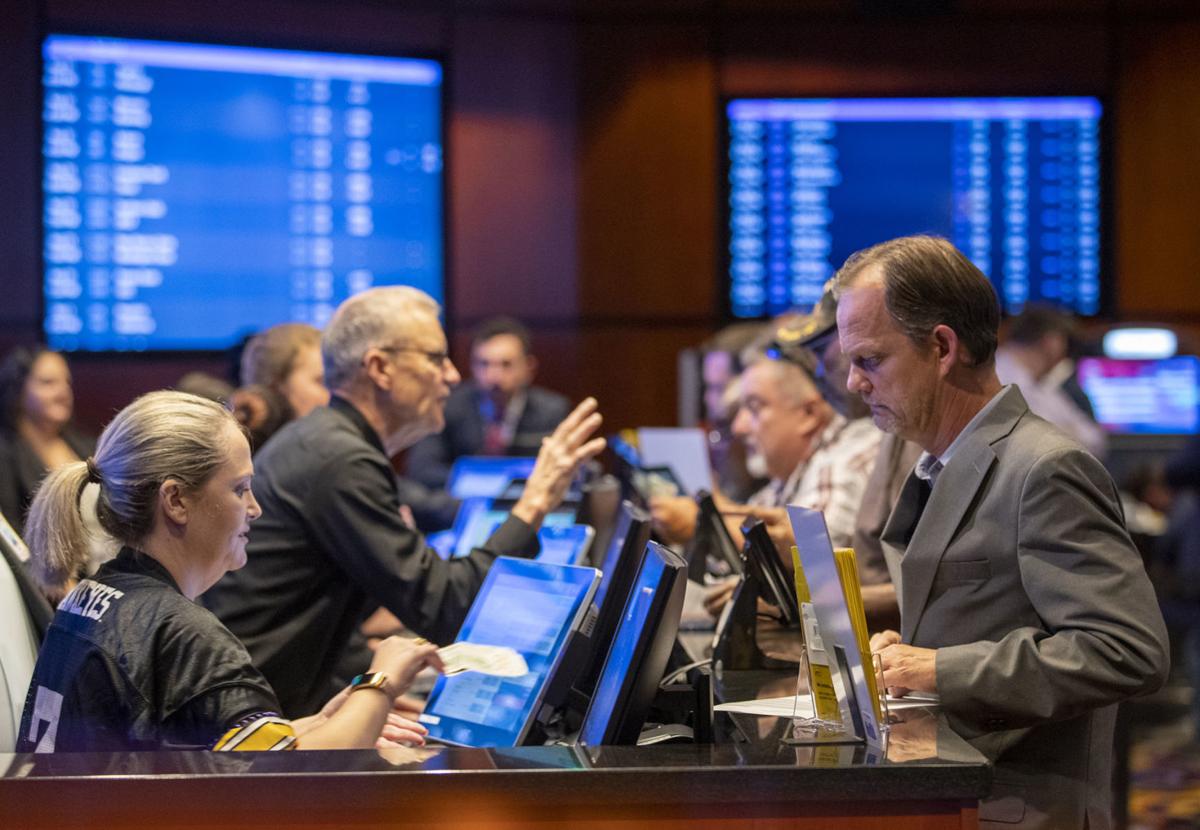 Both retail and online betting began on Aug. 15, with bettors required to visit a physical location to register for mobile wagering.
Tim Dwight Places First Bet
Iowa is now the 11th state to have active, regulated sports betting within its borders.
At the Ameristar Casino Hotel in Council Bluffs, former Iowa Hawkeyes All-American and 10-year NFL wide receiver Tim Dwight cut the ribbon to officially open the new sportsbook, and also placed the first bet, wagering $100 on the Chicago Bears to win the Super Bowl at 20/1 odds.
Ameristar General Manager Paul Czak said that the new sportsbooks was already paying dividends, driving traffic on what would normally be a slow weekday.
"This is much busier than we would have been on any other Thursday," Czak told the Omaha World-Herald. "I think it's a great start."
A total of eight casinos offered sports betting right out of the gate on Thursday. That included four William Hill properties, which were the only ones to immediately offer mobile betting as well. According to reporting by the World-Herald, both Harrah's and Horseshoe expect to also be offering mobile wagering by mid-September, while Ameristar isn't expected to have an app ready until sometime in 2020.
"I think it's going to be massive," David Grolman of William Hill Racing & Sports Book at Prairie Meadows told WHOtv. "The other new states that we've been in in the last year, the response has been overwhelming. Everyone loves to bet on their favorites teams, they just want to do it in a legal, licensed fashion."
Iowa's quick start, which was made possible by allowing early applications and offering flexibility in how operators conformed with state requirements, has given the state the advantage of being the first in the Midwest to offer legalized betting. While Indiana and Illinois are right on its heels, the Hawkeye State is the only game in the region for now.
Iowa Betting Includes Few Restrictions
That could be seen on Thursday, where Ameristar saw plenty of bettors flooding in from Nebraska to visit the new sportsbook.
"I've always bet. You just bet underground," Craig Foster, who visited from Omaha, told the World-Herald. "I wish we could do it in Nebraska."
---
Where Can I Bet in Iowa?
As of Thursday, eight casinos had opened sportsbooks in Iowa. You can find legal, regulated sports betting at the following locations:
Ameristar (Council Bluffs)
Catfish Bend (Burlington)
Isle Casino Bettendorf (Bettendorf)
Isle Casino Waterloo (Ceder Falls)
Lakeside (Osceola)
Prairie Meadows (Altoona)
Rhythm City (Davenport)
Riverside (Riverside)
---
In total, 18 of the 19 casinos have applied for sports betting licenses, which cost just $45,000. Anyone over 21 years old and physically located within the state of Iowa can place bets. Most professional and collegiate sports are available for betting, with only prop bets on in-state college teams and events being prohibited due to integrity concerns.
The new options for sports fans won't stop with the sportsbooks, either. Daily fantasy sports sites like FanDuel and DraftKings are also working on getting licensed, and are expected to be up and running in Iowa in time for football season.