The MLB trade deadline came on Wednesday afternoon, and several baseball teams, as well as players, were winners and losers. Some teams made great deals, while others decided to sit back and stand pat.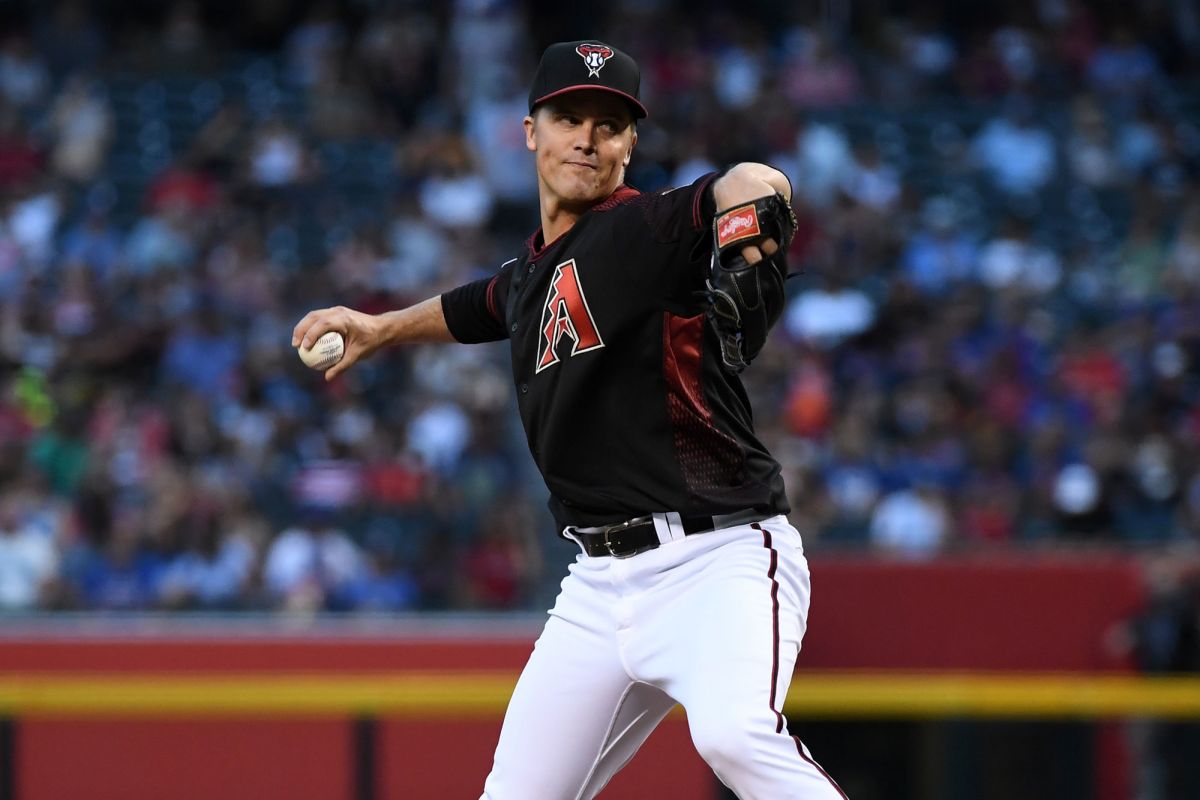 Both philosophies have the capability of paying off big in the postseason, or resulting in disaster. The Dodgers decided to mostly sit on the sidelines and make due with what they've got. Not bad thinking when you have the best record in baseball, and until Wednesday, the best odds to win the World Series.
Los Angeles was the favorite at 3/1, but now have been supplanted by 2017 World Series winner, the Houston Astros, who are now 2/1.. They traded for right-hander Zack Greinke and now have just as good rotation as the Dodgers.
We take a look at some of the winners and losers from the MLB trade deadline, and offer our commentary below.
Winners
Houston Astros
Not only did Houston pick up right-handed pitcher Zack Greinke from Arizona, they also grabbed more arms from Toronto in Joe Biagini and Aaron Sanchez.
With Justin Verlander, Gerrit Cole, and Wade Miley, the Astros already had a formidable starting three. Now with Greinke, they have arguably the best rotation in baseball.
Sanchez can be a fifth starter, or work from the bullpen, though his preference would be to start.
"What an opportunity I get to go and to learn from guys like Justin Verlander, Gerrit Cole and Zack Greinke," Sanchez said. "The opportunity to play playoff baseball and the chance to win a ring, this is why you play this game, to have the opportunity. I'm thrilled."
San Francisco Giants
This was a perfect example of getting more by doing less. The Giants were rumored to be shopping around star pitchers Madison Bumgarner and Will Smith.
In the end, though, general manager Farhan Zaidi decided to keep those two. Whether it was he couldn't get what he wanted for them, or thought they could be a key to a bounce back year in 2020, those two stayed put.
Zaidi did pick up second baseman Scooter Gennett, and dump three relievers, Mark Melancon, Sam Dyson and Drew Pomeranz. Not bad for the first-year San Francisco executive.
Losers
New York Yankees and Mets
The two teams in the Big Apple did little or nothing, and are getting burned by the New York media because of it.
The Yankees thought they had a chance at Greinke. That would have given them a much-needed arm, but they couldn't persuade the righty to waive his no-trade clause to the Bronx.
The Mets had reportedly put pitchers Noah Syndergaard and Zack Wheeler on the trade block, as many thought first-year general manager Brodie Van Wagenen was throwing in the towel on the season.
By Wednesday both pitchers stayed with the Mets. Another arm joined them last Sunday, but was less than thrilled about it. Marcus Stroman reportedly had a mini-meltdown in the clubhouse when he learned Toronto had traded him to the Mets, a non-playoff contender. He denied he was upset about going to New York.
"It had nothing to do with the Mets at all," Stroman said. "To be back home, pitching in front of friends and family, is going to be an amazing time."
Boston Red Sox
The Boston Red Sox have been in freefall this year, after being one of the top picks to win the World Series. The team was in desperate need of relief pitching, but general manager Dave Dombroski chose not to make a deal for any available arms.
He is banking on his starting pitcher improving and the team getting a wild card berth. Both risky propositions for the defending champions, whose World Series odds have dropped to 30/1.