The latest example of every player having his price comes from Tottenham Hotspur, which apparently made standout striker Harry Kane available in an effort to alleviate financial pressures stemming from the COVID-19 pandemic.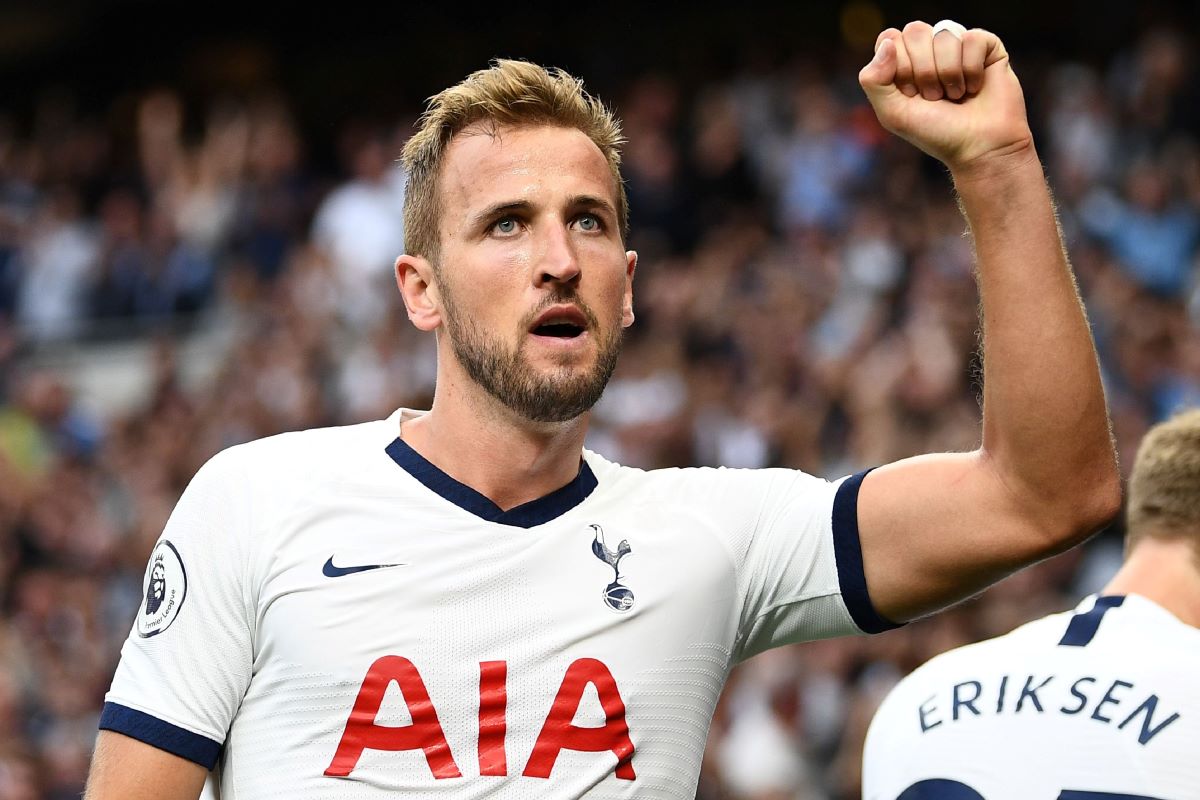 That price? A record £200 million, according to published reports.
Kane's £200 million price tag is more than double the British-record £89 million Manchester United spent on midfielder Paul Pogba in 2016. It would nip the current £198 million world-record Paris Saint-Germain paid Barcelona for Neymar. And it represents a calculated gamble by Spurs Chairman Daniel Levy that no one will meet that hefty price during a quiet transfer window amid the coronavirus pandemic.
Yet, exceptions exist, which brings us back to Manchester United, one of the few clubs in the coronavirus era with the financial firepower to meet that price. The club is a frequent transfer partner with Spurs, previously poaching the likes of Alan Brazil, Teddy Sheringham, Michael Carrick, and Dimitar Berbatov.
Kane has been out with a hamstring injury since January, but that hasn't stopped England's captain from scoring 17 goals in 25 appearances this season. Getting him would not only answer Manchester United's pressing need for a go-to center forward, but satisfy the club's enduring desire to acquire England's marquee player (see Beckham, David, and Rooney, Wayne for previous examples).
Financial Reasons Put Kane on the Market
There are a couple of reasons why Tottenham put its marquee player who scored 181 goals in 198 appearances, on the market. First, the team is under more financial pressure than any other squad in the Premier League. The team owes £637 million in loan payments on its new £1 billion stadium, and £83 million in transfer fees. Combine that with the fact that revenue streams like TV money, sponsorships, and ancillary income — such as Anthony Joshua's postponed heavyweight fight — has dried up.
This explains why Levy furloughed 40% of the club's 550 non-playing staff and put the rest on 80% salary. In so doing, the Tottenham chairman ignored a storm of negative PR.
Second, that situation dovetailed with Kane's earlier Instagram Live comments that the Premier League season shouldn't continue beyond June.
"I don't see too much benefit in playing into July or August and pushing next season back," Kane said.
Chairman Has Low Tolerance for Venturing Off-Message
Those comments infuriated Levy, who owns a cut-throat reputation as a negotiator and a low tolerance for underlings' deviations from form and message. Since taking the chairmanship in 2001, Levy's plowed through 11 managers, most recently replacing one-time star boss Mauricio Pochettino with Jose Mourinho in November. Kane's comments sent Levy into leak mode and he immediately let connections at Manchester United know his star striker is available.
Selling Kane comes with another benefit to Spurs. It gives Tottenham a cash infusion that not only eases some of the financial pain, but gives Mourinho the necessary financial ammunition to rebuild.
Kane currently makes around £200,000 a week. Manchester United is one of the few clubs who can meet Kane's price tag, and perhaps just as important to the soccer star, help satisfy his desire to win trophies. Kane hasn't won any silverware since joining Tottenham's first team in 2014.