Tottenham Hotspur will be without their starting forwards on Wednesday for the first leg of their Round of 16 Champions League clash against German side, RB Leipzig.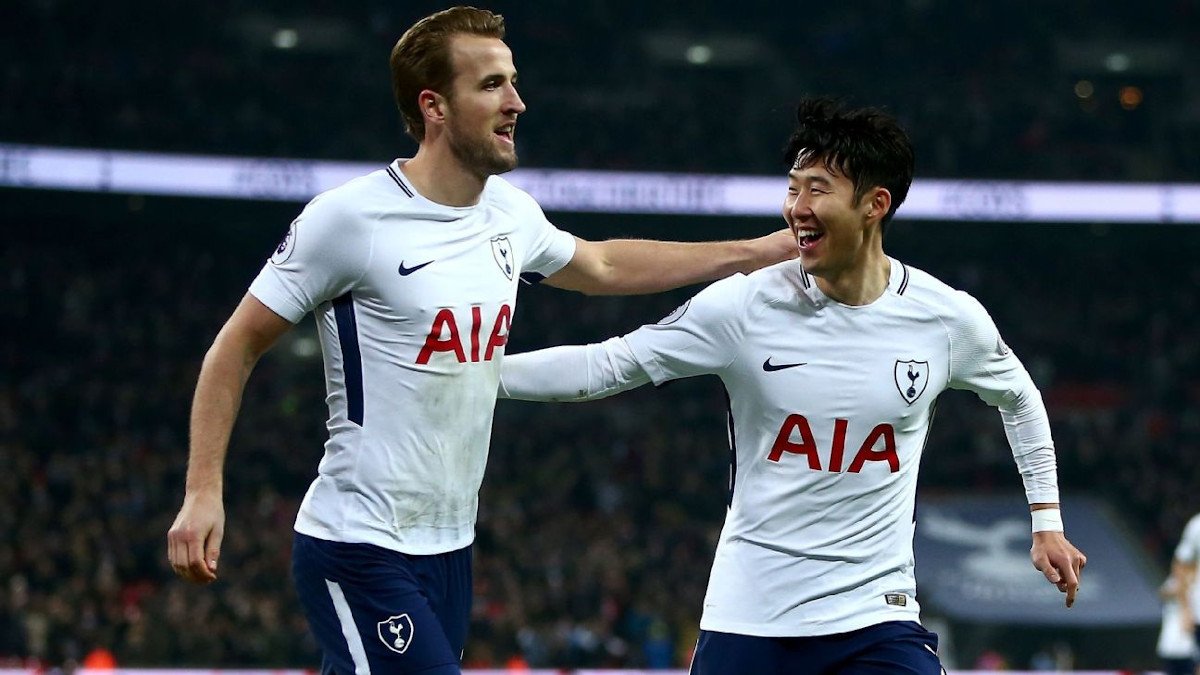 Both Harry Kane and Son Heung-min are unavailable for manager Jose Mourinho as he tries to guide Spurs to another deep Champions League run.
Mourinho Expects Tottenham to 'Give Everything' vs. Leipzig
Tottenham reached the finals of the tournament last year, losing to fellow English club Liverpool in the final. But advancing that far again will be a challenge, both due to the injuries and a difficult season that has seen Mourinho take over for the sacked Mauricio Pochettino.
According to Mourinho, Leipzig likely sees an opportunity to put Tottenham away by scoring a road win in England on Wednesday.
"They are probably thinking, 'Wow, now is the time to kill them,'" Mourinho told reporters. "I understand why they think that way, but we are going to give everything, and I don't think it's going to be easy for Leipzig to play against us."
Son will likely miss the rest of the season after undergoing surgery for a broken arm. Tottenham star Harry Kane is also out, having had surgery to repair a ruptured tendon in his left hamstring in January.
Tottenham sits fifth in the EPL table, and looks to be headed for a tough fight to earn a spot in the Champions League next season. On the other hand, Leipzig is currently second in Germany's Bundesliga, just one point back of Bayern Munich.
"Leipzig have the power of a very good team, very good players and of course an emergent club without a history like the big ones that you have in Europe, but with the potential to be first in the Bundesliga for many months," Mourinho said. "To be second, one point behind and to be fighting for the title – I think that tells a lot."
Oddsmakers agree that Leipzig poses a serious challenge to Tottenham. FanDuel Sportsbook has Spurs as a narrow +165 favorite over Leipzig (+170) in the first leg, with the German side listed as the -158 favorite to go through to the quarterfinals after both matches are played.
Atalanta Continues Surprise Champions League Run
Wednesday's other Champions League matchup pits surprising Italian side Atalanta against Valencia. Atalanta will host the first leg, and comes in as a strong -130 favorite over their Spanish visitors, who are fetching +360 odds for a win.
Few saw Atalanta as a threat to go deep heading into the Champions League, but the club has proven it can put up a fight against the best teams in Europe. FanDuel sees the Italian side as a -152 favorite to advance to the quarterfinals.
San Siro in Milan will host the match, thanks to its ability to hold 80,000 fans – about four times as many as Atalanta's home stadium.
"This is a game that we have been waiting months for," Atalanta manager Gian Piero Gasperini told reporters. "The Champions League is a dream which we'll try to carry forward as much as possible. The whole city of Bergamo is practically traveling to Milan."