The Washington Capitals are one victory away from winning the Stanley Cup, but will have to beat the Vegas Golden Knights at home on Thursday to do it. Oddsmakers are picking Vegas to stave off elimination in their own building.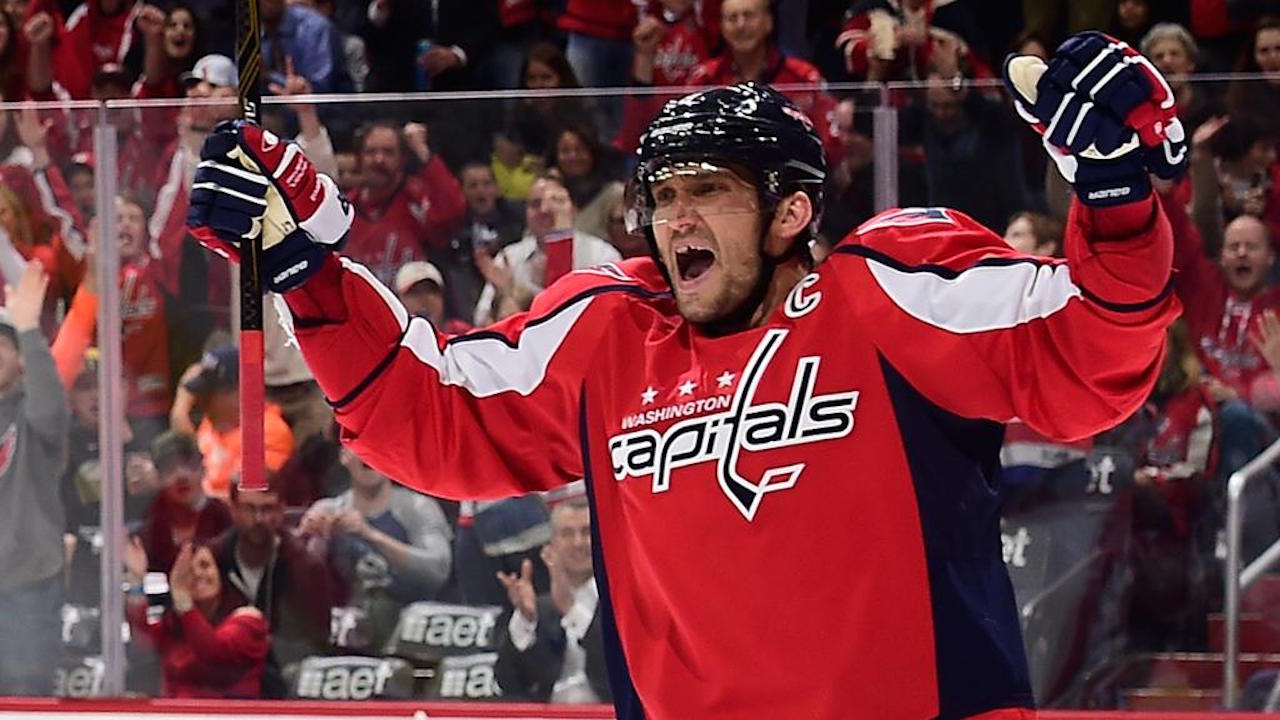 The Golden Knights opened as -140 picks to win Game 5, and the line has moved as much as -155 at one sportsbook. The Capitals began at +120, and are now anywhere from +125 to +135.
Washington has an impressive record on the road in the playoffs, posting a 9-3 mark, including winning Game 2 at Vegas. The Golden Knights have been stellar at T-Mobile Arena with a 7-2 record.
Defying History
One of the Golden Knights slogans this year was "Create History," and to do that the team is going to have to achieve something no other NHL team has done. Out of 31 instances when one team had a 3-1 lead, they closed out the series every time. Only one team came back being down three games — the Toronto Maple Leafs in 1942.
Sportsbooks recognize that statistic and have made the Capitals a -660 favorite to win the Cup. The Golden Knights, who were favored over Washington to begin the series, are a +480.
The team has bucked convention for most of the year. They defied odds to win the Pacific Division, then shocked Los Angeles, San Jose and Winnipeg, by beating them and capturing the Western Conference Championship.
Vegas forward Pierre-Edouard Bellemare told the Las Vegas Review-Journal that now is not the time to question the team's heart.
"We've been in this position before, where people don't believe we can do something that we end up doing," Bellemare said. "We played our system better this game. We worked hard. Shots didn't go in. But we also can't win three games in one night, so the only thing we are thinking about is the next one. Just one game, win that and then worry about the next."
Choke Artists?
Blowing a series when up three games has not been done in the Stanley Cup finals for 76 years, but it has happened routinely in the other rounds of the playoffs. Washington has lost a series with a 3-1 lead five times in their history. The last time was 2015 against the New York Rangers, and before that in 2010 to the Montreal Canadians.
Washington star Alex Ovechkin was there for both of those losses and doesn't want to see it happen a third time, especially in the biggest moment of his, and his teammates, career.
"To be honest, I think most of us have never been in this position," Ovechkin said. "For me personally, I don't try to think too much about what's going on and just try focusing on different things. But it's hard."