Jay Kornegay has been a sports betting professional for more than 30 years — taking bets, not placing them. And as Westgate Las Vegas SuperBook's vice president of race and sports operations for the past 15 years, he's in charge of one of the biggest sports betting operations in the world … at a time when they're just getting ready to really grow.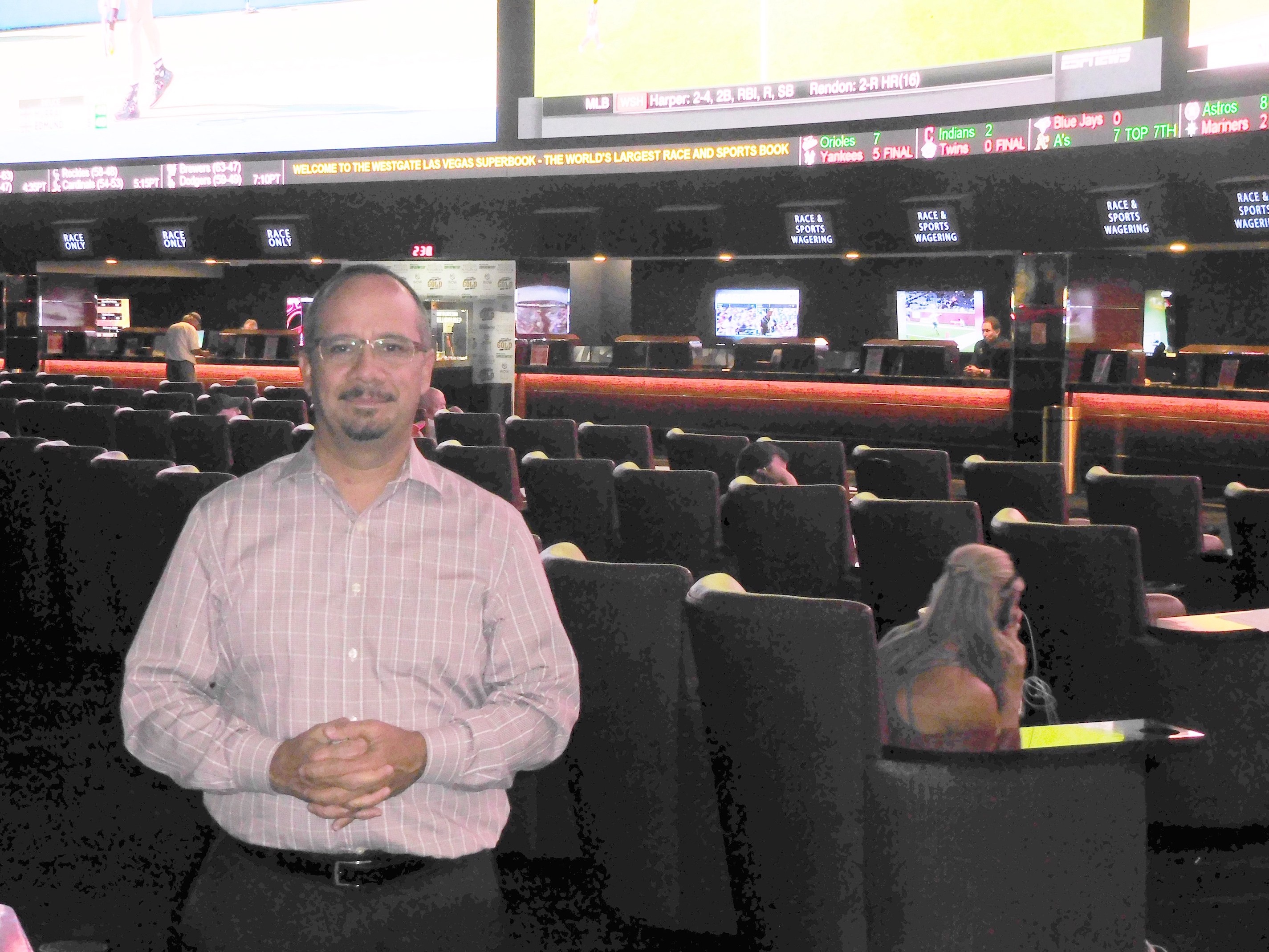 Kornegay has seen a lot of change in his day. But none, he says, is bigger than what he's seen since May, when the Supreme Court struck down the Professional and Amateur Sports Protection Act of 1992, which previously had made sports betting effectively illegal everywhere except Nevada.
I sat down with Kornegay recently to get his take on the changes taking place — in Nevada and elsewhere around the country — and he shared insights on where he sees the sports betting industry headed, what the new era might look like in the face of integrity and data fees, and lessons sportsbooks learned from the Vegas Golden Knights improbable run and what that might mean for the Raiders when they move to Las Vegas in 2020.
Kornegay also opined on the short-term threat of legalized sports betting in California, and hinted at the Westgate's developing plans to expand their SuperBook brand to other casinos across the country.
OG: You've been the VP of the race and sports book here since 2004. What were your goals when you were hired?
Jay Kornegay: Well the SuperBook was viewed as a market leader back in the late 80s, early 90s and had lost a little bit over time, as the competition began to be more prevalent on the Strip. When we came over we really wanted to re-establish that. My team worked at the Imperial Palace and came over to the SuperBook to bring it back to its glory days, but beyond that we wanted to be the market leader.
So was it a matter of making a few small changes, or was it more than that?
JK: It was being run as a satellite book when we took it over. It was almost a complete overhaul. The betting menu, the appearance, we had some physical changes and changes in policy. Most of it was product and content that we have on our boards. More betting options, different type of betting options, different types of sports, expanding the major sports, while also concentrating on second tier and third tier sports, whether its NASCAR, golf or soccer. UFC as well. It was about offering options you couldn't find anywhere else.
We're always looking to be innovative and progressive. It's something you have to do to keep your market lead. And that doesn't just happen. It requires a lot of hard work and out-of-box thinking.
The NFL Super Contest is gearing up. Last year you had 2,748 entries, and it looks like you'll surpass that this year. How has this become so popular?
JK: We've tweaked it over the years, but one of the toughest things is not to tweak it too much. This will be the eighth consecutive year for a record number of entries. Some of the tweaks that we have made include the deadline for submitting the weekly picks, to making it more available on the website and mobile, to changing the prize structure. We've really ramped up the coverage of it. We've increased the technology to make it easier to submit selections by using a kiosk instead of a teller. We are also looking at making the mobile app available to take selections. I can't promise that we'll do it this year, but definitely next year.
Talk a little bit about the Golden Knights and what they meant to the SuperBook?
JK: A lot of red numbers, which is fine. I purchased my season tickets two years ago and was all in. We run it in the best interest of the book. We know business is going to take care of itself in the long run. This is something we never experienced before. A local pro team that did really well and the bandwagon was beyond anything we've ever seen. In the hockey world, it's something we've never seen before.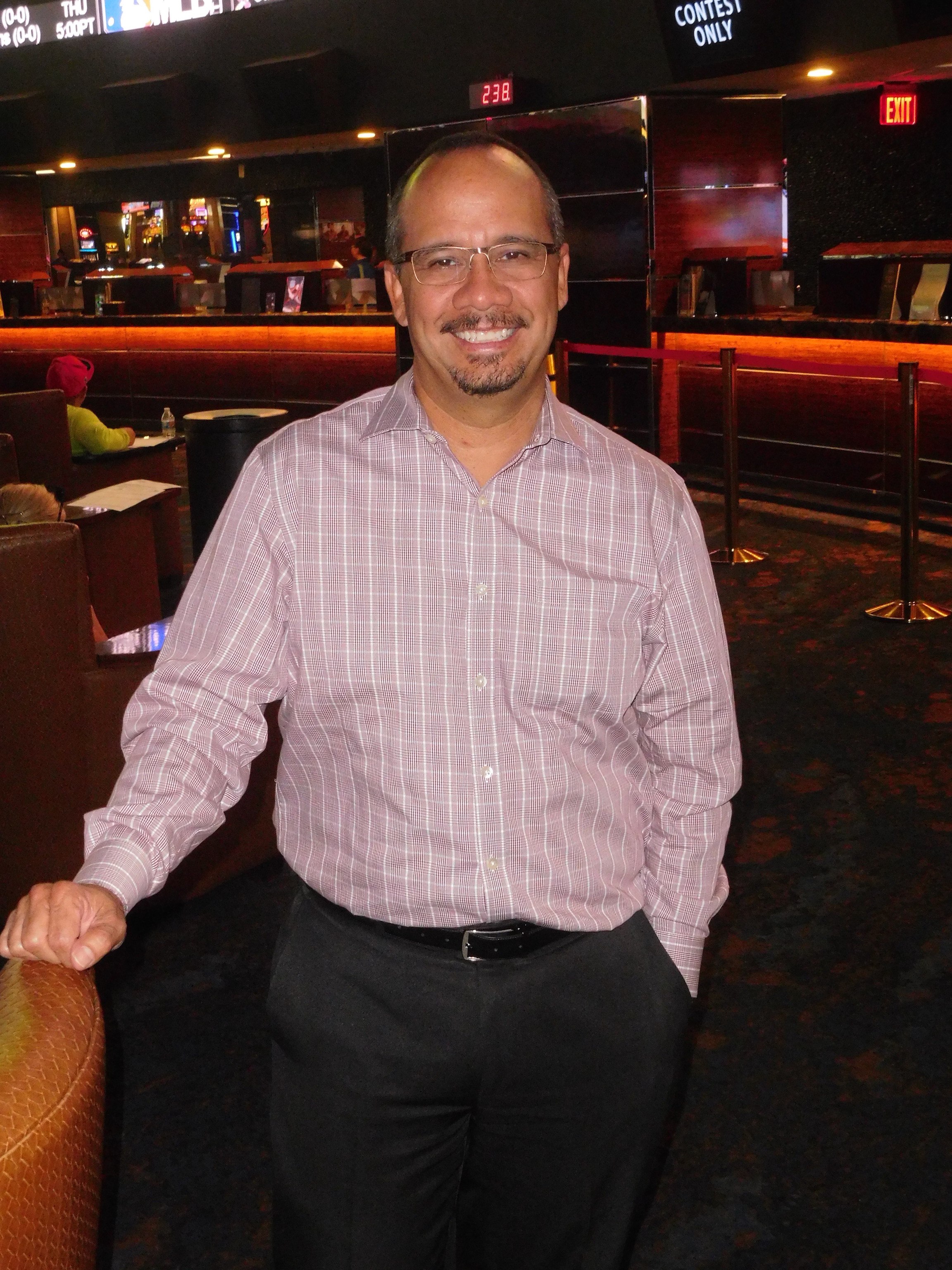 How bad did you guys get hurt by them, betting wise?
JK: We booked it the way we would usually book a game like that where you have a lot of average Joe fan support. You would routinely get a flush of sharp money on the other side if they saw value and we'd get some of that. It was funny I could be at one of the games and rooting for the Knights, and in the back of my head I'm thinking 'Oh my gosh we are going to get killed.' We had a lot of lopsided action for those games. We had informed our management about the situation so they were aware of it.
Do you see a similar scenario when the Raiders get here in 2020?
JK: Yes, for sure. There are two sides of it. You have high volumes because it is the NFL. The Raiders are off the chart popular even before they announced they were moving here. Do I expect to have lopsided games when they move here? Absolutely, and I think it will be even more lopsided than what we saw with the hockey this season.
With legalized sportsbetting proliferating nationwide, is the possibility of lines varying at different sportsbooks a concerning issue?
JK: There will be that type of discrepancy. We saw it in Tahoe with the (San Francisco) 49ers. When they were good they would be minus six up there, and minus five down here. Could the Giants or Jets get on a roll and have a higher number in Atlantic City than Vegas? Yes, but I could see two-point differences, but I don't think it will get too crazy. The spread is the great equalizer.
Will more legalized sports betting will hurt your volume?
JK: No, because people have been betting sports since forever whether they want to admit it or not. About 97 percent of sports bets happen outside the state of Nevada. They were already making bets. There's not that many people who actually fly to Las Vegas to make a sports bet. They come to enjoy all the other amenities and then they make a sports bet while here.
What about California?
JK: That would be more concerning. California is obviously a big market. It would depend on the type of venue they have. If they have Las Vegas-style books, yeah, that would probably hurt us a bit. But we are still Las Vegas and you are never going to simulate Las Vegas no matter who you are. Can they have some nice venues out there? Sure, but they are going to be spread out where here you have a four-mile stretch of some of the best entertainment, best restaurants, and best facilities in the world.
The NBA and Major League Baseball have advocated for a so-called "integrity fee." Is that something you think is justified?
JK: I can understand their wanting to have some type of fee, whether it is an integrity fee or a data fee. Do I think it is necessary? In my opinion, no. most of these books have been operating for 40-plus years off the same data that is available. That type of data is open and free to the public. We should be able to operate like we have in past years.
Integrity is a concern that we both have. It is our product as well. We want these games to be fair and true. We don't want to be taking wagers on predetermined games. Who's going to get hurt? That is us. If people think these games are fixed they aren't going to want to bet them. I said that 10 years ago. We are on the same side here. I think we should work together closer than we ever have to protect the games. We have two departments that look at this. We have an audit every single night. We also have a compliance department that is always looking at what type of bets are being made, and by whom.
What do you see as the future of sports betting in 5 to 10 years from now?
JK: I think it is going to be something very comparable to the cell phone business. It's going to be everywhere. Right now we are in the very infant stages of this, but it is going to be widespread and very regulated and very popular. I think there is going to be a lot of opportunities for those getting it into it.
We plan to start a new SuperBook company in the next 45 days. We'll be looking to find new partners to operate their sportsbooks, whether it's tracks, Native American casinos, or OTB's. You name it we are looking to expand our brand. We're looking to offer something that is different than what is out there right now.