There are several head-scratching lines for NFL Week 5 that tend to make some gamblers salivate, and end up quickly on OG's Five Bets NFL card. But are they miscues, or the dreaded trap games that will mess up a bettors parlay?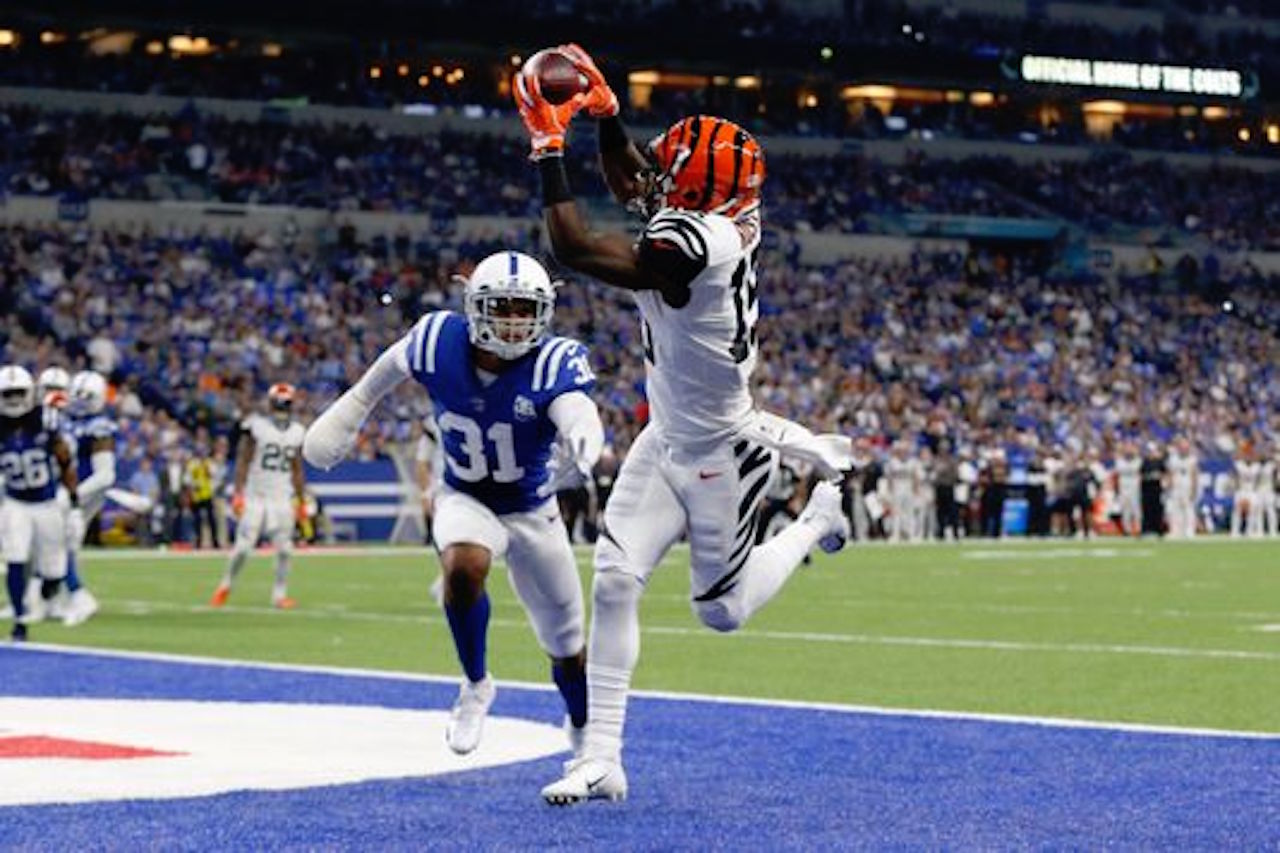 We like games like Baltimore and Cleveland, and Green Bay at Detroit. But games like Atlanta and Pittsburgh, and Tennessee at Buffalo we are staying away from.
Some lines look better if they are avoided, while others might actually provide some good opportunities. We take a look at some of the ones we like below.
1. Baltimore (-3) at Cleveland
The sharps had the same thought that we did when the line for this game was released. "Why is Baltimore only a 1-point favorite?" They have since moved the line two points, but that still doesn't seem like enough.
Everyone seems to be in love with Baker Mayfield and the team that has won two games in two-plus years. The reality is this is a team that is slowly rebuilding just to get to respectability.
The Ravens are 3-1, and defeated the Pittsburgh Steelers on the road last week. This away game should be an easier task.
Take Baltimore and give away the points.
2. Jacksonville (-3) at Kansas City
Kansas City is the only undefeated team against the spread, and along with the Rams, don't have a loss on the season. They are money for bettors, so of course that means they are due for a stumble.
It shouldn't be here, however. The Chiefs play well at home, and should be able to extend their winning streak. Jacksonville's loss to Tennessee had gamblers shaking their head, and two of their three wins have come against teams with losing records.
The Chiefs should be able to handle the Jaguars and stay undefeated.
Take Kansas City and give away the points.
3. Miami (+6) at Cincinnati
After getting thumped by the Patriots last week, Miami returns to a team that could push them around as well. The Bengals are atop the AFC North with the Ravens, and if they are going to stay there, this is the type of game they have to win.
The Dolphins had more questions than answers against New England. Is Ryan Tannehill a quarterback that can lead a team to the playoffs? Can the defense bounce back after allowing 38 points?
The head scratching might continue in South Florida after this road game.
Take the Bengals and give away the points.
4. Dallas (+3.5) at Houston
This could be the toughest of the five games to pick. Dallas utilized running back Ezekiel Elliott, who rewarded them with 125 yards rushing, and another 88 yards receiving, in its win over Detroit.
Meanwhile Houston went to Indianapolis and won its first game of the season. It is surprising the Texans needed four weeks to get a victory, considering their defense is back and healthy.
That will be the key in this game. Can J.J. Watt and Jadeveon Clowney pressure Dak Prescott into making mistakes? We think so.
Take Houston and give away the points.
5. Green Bay (Pick 'em) at Detroit
Ok, so Green Bay aren't the Packers of old, and they will struggle in the NFC North, but it won't be against the lowly Lions. So how is this game a pick 'em?
Detroit's one win this year was against New England, but they have lost to the New York Jets, San Francisco 49ers, and Dallas. If they can't beat them, how are they going to defeat Green Bay?
Our guess is they won't.
Take Green Bay.