The common refrain about Olympic women's hockey is that it's essentially a two-country sport, with Canada and the United States regularly facing off for gold and blasting the rest of the competition. But there is a third – albeit lesser – power in the game in the form of Finland, which once again finds itself playing for bronze, this time against Switzerland.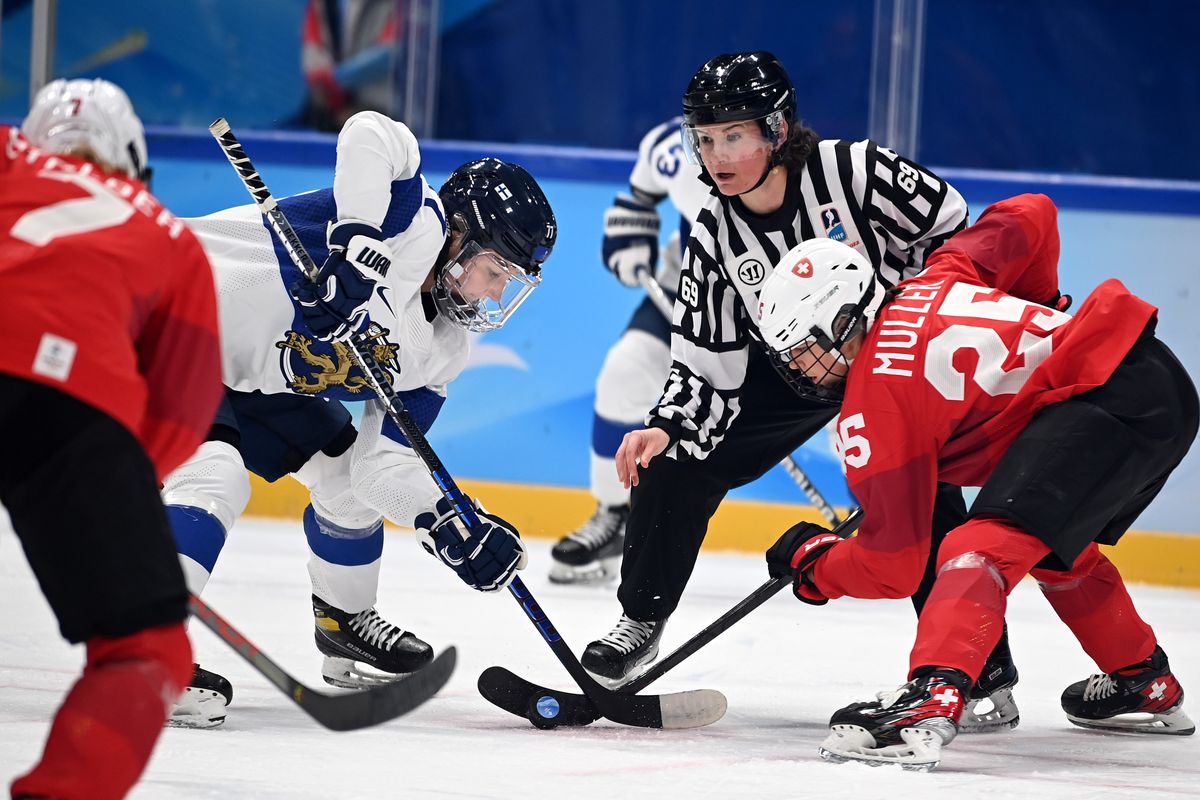 Finland has won three Olympic bronze medals in women's hockey, and has now played in the bronze medal game in six of the seven tournaments.
Finland, Switzerland best of the rest in women's hockey
Meanwhile, Switzerland also has a bronze medal in its past, finishing third in the 2014 competition.
That's not to suggest that the United States and Canada haven't dominated women's hockey at the Winter Olympics. They two have met in the gold medal game fives times, and will do so again in Beijing. Canada enjoys a +46 goal differential in its six games; the United States has only lost once, in the round-robin to Canada.
The rest of the field knew to expect those results. And while they held high hopes of competing for medals, they suspected the gold medal game wasn't in their futures.
"If we played for a gold medal, it's going to be a miracle on ice," Swiss goaltender Andrea Braendli told reporters ahead of the Olympics.
Odds favor Finns despite round-robin upset
That means the bronze will have to do for either Finland or Switzerland. Finland has enjoyed more success in women's hockey in recent years, and comes into the final as a 2.5-goal favorite over Switzerland, according to FanDuel Sportsbook. The Finns are -800 on the moneyline over the Swiss (+520).
That level of confidence comes from Finland's women's hockey pedigree. The country won silver in the 2019 World Championships, and came close to beating the United States in the final, losing only in a shootout. Finland has also won bronze on 13 occasions at worlds, including in 2021. Meanwhile, Switzerland has just one World Championship bronze medal from 2012.
But the Swiss have reason to believe they can beat Finland. In the round-robin portion of the tournament in Beijing, Switzerland scored a surprise 3-2 victory over Finland, showing these teams aren't as far apart as some might think.
The overall numbers show why Finland remains a strong favorite, however. In the round-robin, Finland put up a -9 goal differential, compared to -21 for Switzerland. And while the Swiss got by the Russian Olympic Committee 4-2 in the quarterfinals before losing 10-3 to Canada, Finland beat Japan 7-1, then fought hard against Team USA, falling just 4-1.