During his testimony in the ongoing hearing regarding his eligibility to run at New York Racing Association tracks, trainer Bob Baffert confirmed Thursday that the Kentucky Horse Racing Commission has scheduled a Feb. 7 hearing involving Kentucky Derby winner Medina Spirit.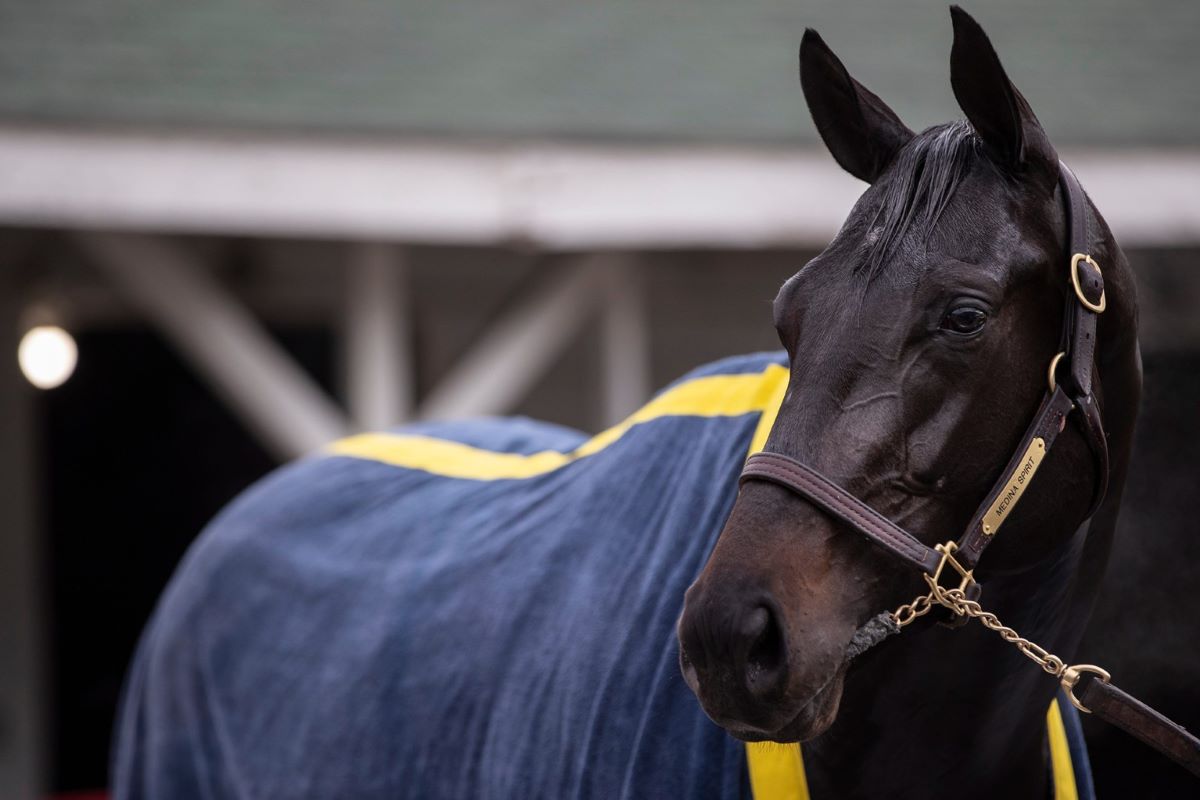 Baffert testified for three hours during the fourth day of his hearing in New York. That hearing pits the Hall of Fame trainer against the NYRA regarding his eligibility to run his horses at NYRA tracks.
Baffert and NYRA are tangling about that organization's decision to suspend him in the wake of Medina Spirit's post-Derby positive test for betamethasone. During his Thursday testimony, Baffert answered a cross-examination question from NYRA attorney Henry Greenberg by confirming the Feb. 7 hearing date.
That hearing with commission stewards, which the KHRC declined to confirm to reporters, would determine whether the late Medina Spirit keeps his Derby victory from last spring. It has been the elephant in the room, even after Medina Spirit suddenly died after a morning workout at Santa Anita Park on Dec. 6.
Medina Spirit's possible posthumous Derby DQ
Should the KHRC rule against Baffert, Medina Spirit would be disqualified and Mandaloun would be promoted to Derby winner. Baffert could also face a fine and suspension. He's currently suspended from running any horses at Churchill Downs or Churchill Downs-owned tracks.
The KHRC was another one of Baffert's legal adversaries. He sued them last year to get a split sample of Medina Spirit's urine. Once that request was granted by a judge, Baffert's legal team had that shipped to a New York lab for further testing.
Baffert's attorneys said results from those tests confirmed the positive results came from a topical ointment — Otomax — veterinarians administered for a skin rash. The separate testing, which Baffert and Zedan paid for, pushed the KHRC hearings back.
NYRA hearing wraps up Friday
The KHRC said during a court hearing about surrendering Medina Spirit's urine sample that there was no difference between betamethasone positives from an ointment or from an injection. It was that court hearing that gave Baffert's team the sample they sent to New York.
The NYRA hearing wraps up in New York Friday with closing arguments.