The 2019 football season is here and everyone is trying to figure out which quarterbacks will be a perfect sleeper this year. This year's top fantasy football QB sleeper picks this year include Philip Rivers (LA Chargers), Kirk Cousins (Minnesota Vikings), Jimmy Garoppolo (San Francisco 49ers), Derek Carr (Oakland Raiders), and Sam Darnold (NY Jets).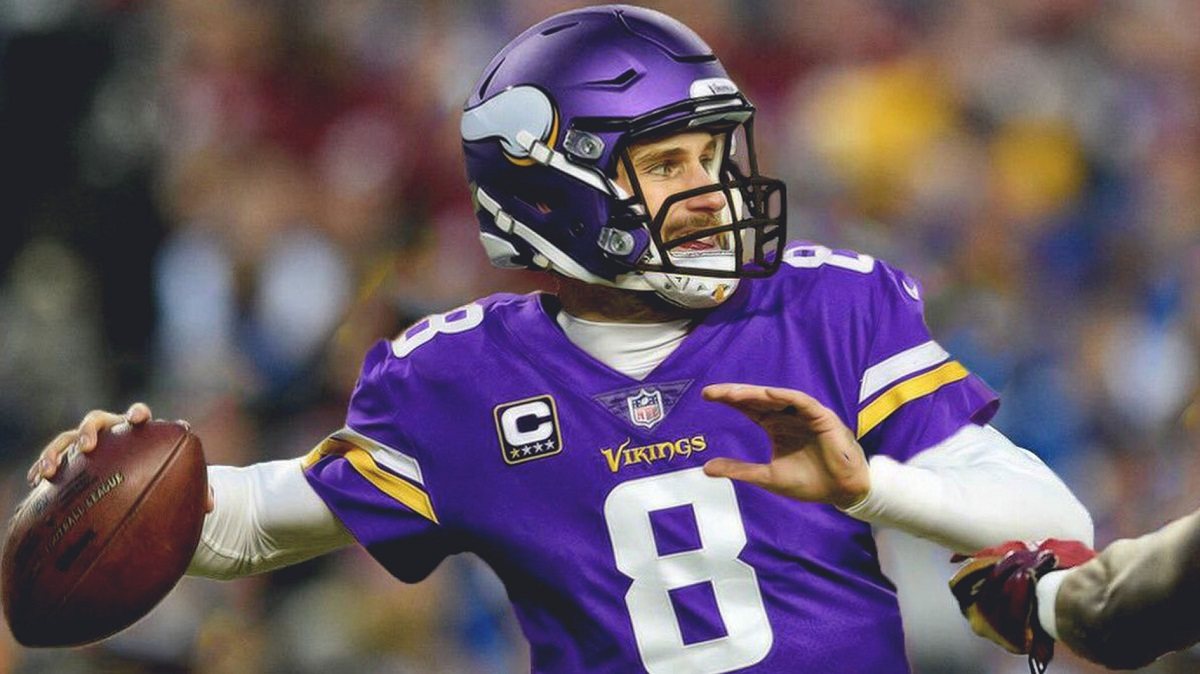 The LA Chargers are one of the favorites in the AFC to win the Super Bowl. Philip Rivers has been a fantasy football favorite for most of his career. But even though he's a year older, he's only 37 and still has plenty of football left in him. Rivers (374 TD) is closing in on 400 career touchdowns, which he should hit by the end of this season.
The Minnesota Vikings brought in Kirk Cousins as their guy to lead them to the Super Bowl. It's not really his fault the team went stagnant last season. With the old OC out, the Vikes turned to Gary Kubiak to teach their new OC the nuances of his complex offensive schemes. Vikings fans hope they get to see Cousins in an unpredictable offense behind a balanced running attack with oodles of play-action.
TOP 5 FANTASY FOOTBALL QB SLEEPERS:
Philip Rivers (Chargers)
Kirk Cousins (Vikings)
Jimmy Garoppolo (Niners)
Derek Carr (Raiders)
Sam Darnold (Jets)
At this point, everyone knows the top fantasy football QB for the 2019 season like Patrick Mahomes and Aaron Rodgers. Baker Mayfield would be a bona fide sleeper if everyone and their grandma didn't add Mayfield to their Top 5 or Top 10 QB list.
The best way to find value is to look in places where others will ignore. That means looking at quarterbacks from some of the worst teams in the league last season. The San Francisco Niners, NY Jets, and Oakland Raiders all fall into that category, which is way their QBs are among this year's fantasy football QB sleeper candidates.
Old Man Rivers
Phil Rivers has been averaging 30 touchdowns over his last six seasons. Last year, Rivers tossed 32 scores and only 12 picks with an 8.5 yards per attempt.
What will Rivers be without his go-to guy Keenan Allen? The two hooked up on 13 scores the last two seasons. Allen scored 6 in 15 games last year.
Mike Williams is listed as the #2 wideout, but he could be the #1 on half the teams in the NFL. Mike Williams led the team with 10 touchdowns last year.
The Chargers lost Tyrell Williams to the Raiders, but veteran Travis Benjamin moves up in the depth chart.
The Chargers big problem is RB Melvin Gordon. If their starting running back continues his holdout, they'll turn to Austin Eckler and Justin Jackson. Both backups stepped into the mix last year when Gordon went down with an MCL sprain.
Sleepers: Bay Area Bros
Jimmy Garoppolo returns from knee surgery. Everyone expected he would make a huge impact last season, but he took a bad beat with a blown-out knee. In three games last season, he threw only 5 touchdowns.
Do not forget, Garoppolo is the guy that Bill Belichick thought would be the future QB of the Patriots. That's before owner Robert Kraft got wind of the plan and decided to trade Jimmy G to the Niners in order to protect his BFF Tom Brady.
Derek Carr (19 TD, 10 INT) had a tough season in 2018 while the Raiders tanked. Carr even survived the trading block in the offseason. In the meantime, the Raiders added Antonio Brown to the mix. The star WR showed up to camp with bad feet (after a cryogenic mishap) along with a refusal to wear a new helmet.
If Jon Gruden can get Brown to focus on football and AB's feet heal quickly, then Carr could have a career season. In 2015, Carr unleashed 32 touchdowns.
Cousins and Darnold
Really, Sam Darnold from the LOL-Jets? As soon as you stop laughing, you should use the Jets reputation to your advantage. No one expects the team will do anything of significance. That makes the Jets and their young quarterback the perfect sleeper pick.
Last season, Darnold threw 17 touchdowns and 15 interceptions for a 4-12 squad with a sketchy O-line.
The Jets added one of the top running backs in the NFL with Le'Veon Bell. They upgraded their offensive line and convinced All-Pro Center Ryan Kalil to come out of retirement. They have solid WRs with Richie Anderson and Jamison Crowder. Gang Green also has a potential breakout TE with Chris Herndon.
The Minnesota Vikings are paying Kirk Cousins a lot of cash to guide them to a Super Bowl. The Vikes took a step back last year with a poor offensive plan. The Vikes fired their offensive coordinator John DeFilippo and promoted internally. QB coach Kevin Stefansk took over last season as the interim OC and he's now at the helm full time.
Cousins (30 TD, 10 INT) has one of the best 1-2 WR punches in the league with Adam Thielen and Stefon Diggs. Cousins scored 30-plus touchdowns in three of the last four seasons.
Rookies: Haskins and Murray
Rookies are always worthy selections for top fantasy football QB sleepers. This year, only two seem like they will get a chance to play.
Dwyane Haskins came into Washington Redskins training camp as the third-string QB behind Colt McCoy and Case Keenum. Head coach Jay Gruden thought McCoy and Keenum would slug it out for the job. However, McCoy has not recovered fully from surgery to repair a broken leg from last season. Keenum currently has the starting gig but who knows how fast Haskins will get inserted into the mix.
The Arizona Cardinals traded their previous top draft pick, Josh Rosen, to the Miami Dolphins. The Cards brought in Air Raid guru Kliff Kingsbury to mentor Heisman Trophy winner Kyler Murray. Looks like Murray is getting thrown into the fire from day one. It'll be sink or swim for the rookie in Arizona. Luckily, he has Hall of Fame WR Larry Fitzgerald to show him a thing or two.