Churchill Downs officials announced on Friday that the 146th Kentucky Derby will run without fans, doubling-back on its fervent desire to run America's most iconic horse race with a semblance of Derby atmosphere.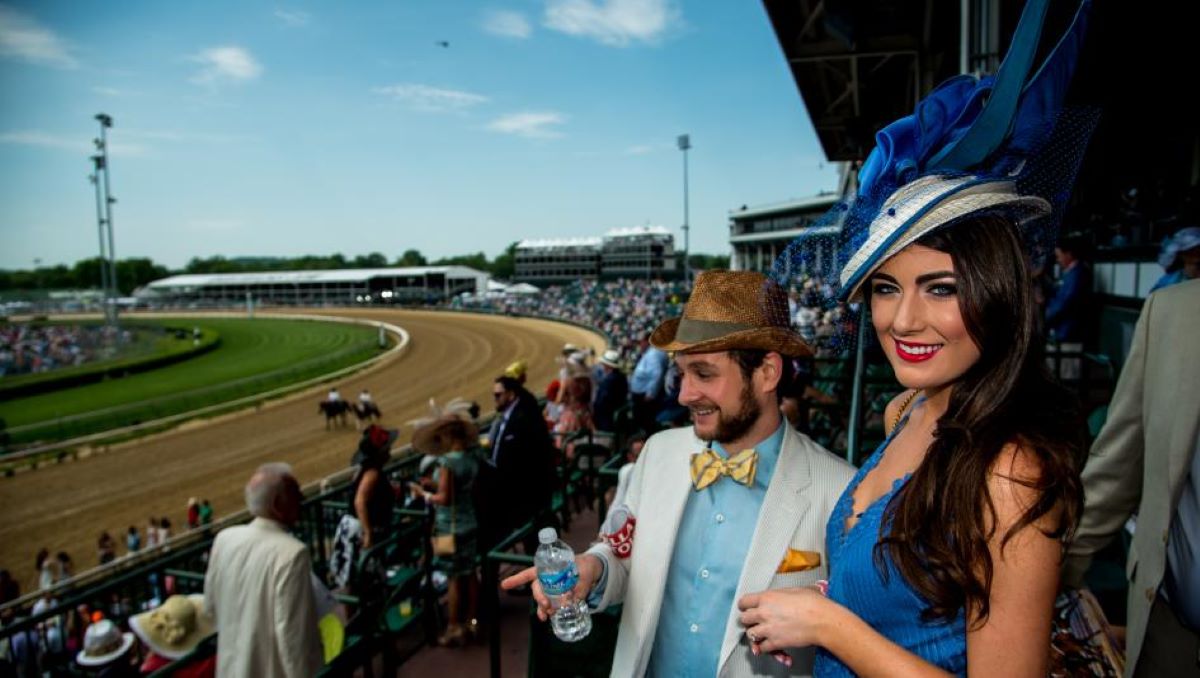 The decision came in the wake of a spike in COVID-19 cases in Kentucky. The state reported a 2% positive test result in June, according to Norton Healthcare, one of the Louisville-area health companies assisting Churchill Downs on all matters coronavirus.
But Norton reported a nearly 10% positivity rate in mid-August. In turn, Norton Healthcare President/CEO Russell Cox said the uptick in positive cases and constant fluidity of the disease makes this a critical juncture in halting the virus' spread.
"This remains a very fluid situation and every event should be evaluated based on the data available as close to the date of the event as possible," Cox said in a statement.
Governor's Balancing Act Ends
Kentucky Gov. Andy Beshear, who has walked a fine line in balancing safety with the desire to run his state's marquee sporting event in as normal a fashion as possible, supported the decision.
"The virus is still aggressively spreading in Kentucky, and the White House has announced that Jefferson Country and the City of Louisville are in a 'red zone' based on increases in cases," Beshear said in a statement. "This week alone, the county had more than 2,300 new cases. I applaud Churchill Downs for continuing to monitor the virus and for making the right and responsible decision."
One of the primary reasons Churchill Downs officials moved the Kentucky Derby from May to September was to allow fans into the iconic track. That Derby atmosphere provides one of the great scenes in American sports. Nine days ago, track officials released a 62-page health and safety operations plan covering everything from maximum attendance to limiting access throughout Churchill Downs, and cutting back concessions offerings.
Original Derby Plan Held Attendance to 23,000
Track officials said attendance would be limited to fewer than 23,000 guests. They also closed the infield – known for one of the most raucous atmospheres in all sports – and refunded general-admission tickets. That, for a race that routinely draws upward of 150,000 fans.
In a statement, track officials said they were confident in that plan, but stressed flexibility in adapting to current realities.
"With the current significant increases in COVID-19 cases in Louisville, as well as across the region, we needed to again revisit our planning," the statement read. "We have made the difficult decision to hold this year's Kentucky Derby on September 5 without fans. Churchill Downs and all of our team members feel strongly that it is our collective responsibility as citizens of Louisville to do all we responsibly can to protect the health, safety and security of our community in these challenging times, and believe that running the Derby without spectators is the best way to do that."
Breaking: @KentuckyDerby will be run Sept. 5 without spectators @ChurchillDowns.

"The health and safety of our team, fans and participants is our highest concern."

More here: https://t.co/A4HGClLtzs pic.twitter.com/L0rtGagt8j

— Churchill Downs PR (@DerbyMedia) August 21, 2020
The decision to run spectator-free extends to all Derby Week races (Sept. 1-5) at Churchill Downs. The Derby is Sept. 5, with the Kentucky Oaks held a day earlier. Only essential personnel and participants will be allowed on the Churchill Downs property.