Christian Eriksen scored at the Parken Stadium 290 days after suffering a cardiac arrest at the same ground.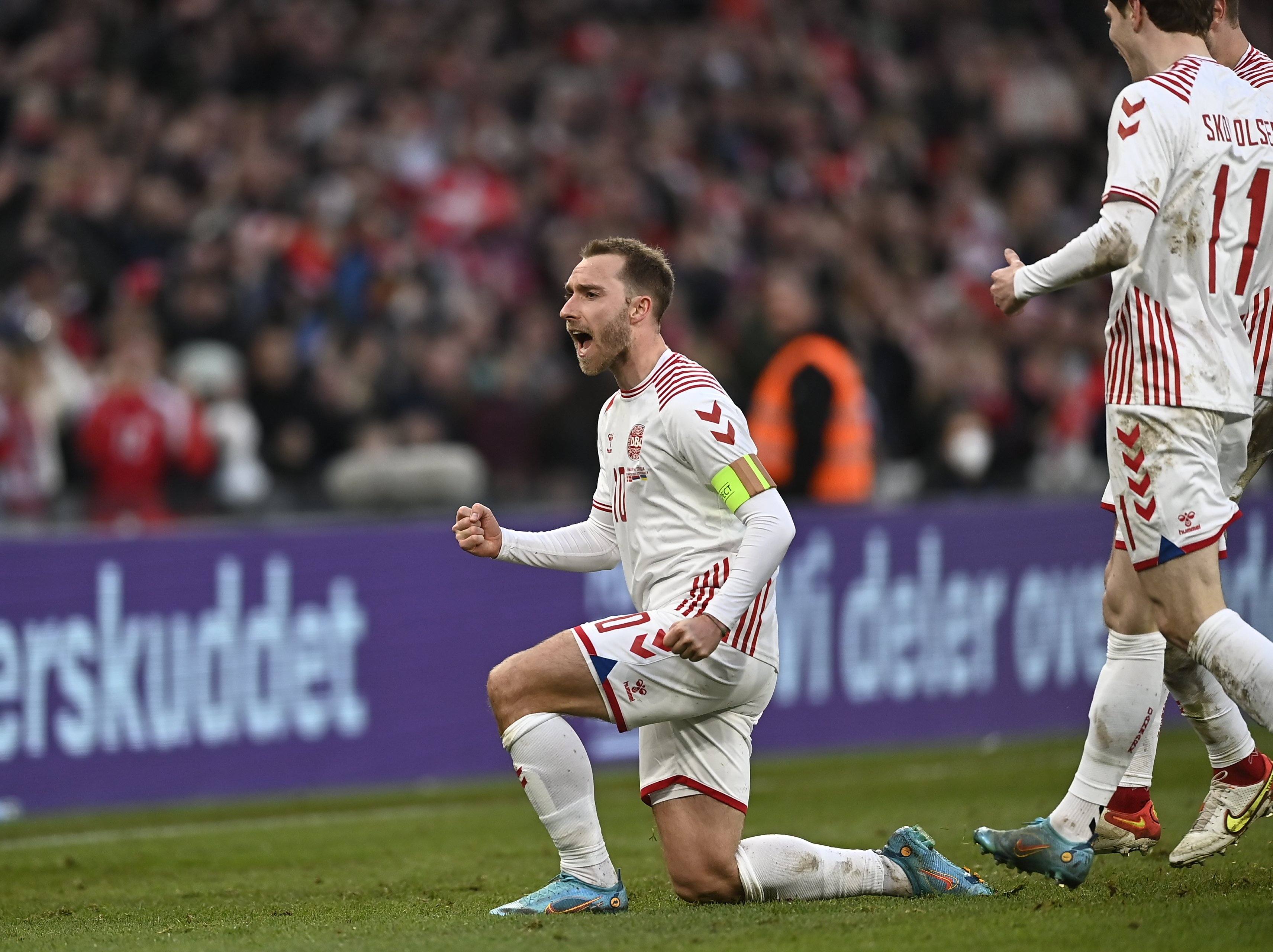 Eriksen started for Denmark in the friendly match against Serbia. It was his first home game for the national team after the cardiac arrest he suffered in Copenhagen at Euro 2020, back in June, while playing against Finland in the group-stage of the tournament.
Eriksen captained Denmark and scored a beautiful goal from outside the box in the 57th minute. It was the goal that sealed the fate of the encounter, with Denmark winning 3-0. Eriksen came out to a standing ovation after 80 minutes. The midfielder netted his second goal in four days, after also scoring against the Netherlands on Friday.
Christian Eriksen scoring at the Parken stadium, 290 days after he suffered a cardiac arrest on the very same pitch.

Football. You can't write it.

(via @espnplus) pic.twitter.com/g3PlrHO2Cf

— ESPN FC (@ESPNFC) March 29, 2022
Eriksen left all uncertainty aside and is close to his best form. Despite not playing for seven months, he became a regular at Brentford in the Premier League and returned to Denmark's team for their two friendlies this month. Earlier this year, before signing his contract with Brentford, Eriksen confessed he'll go back to the pitch with the dream of wearing Denmark's shirt at the World Cup in Qatar.
Åge Hareide og Christian Eriksen ble hyllet av de danske tilskuerne i Parken før kampen mot Serbia. pic.twitter.com/tpDioHHqEn

— TV 2 Sport (@tv2sport) March 29, 2022
Before the match on Tuesday, tens of thousands cheered for him and showed messages of support. The Serbian supporters joined the welcoming, also flying a banner dedicated to Eriksen.
Even though the result is tough to swallow, it's nice to see #Eriksen back and playing as well as ever.

Also, very nice gesture by our fans. Respect! 👍🏼 pic.twitter.com/WfsrvdQyEl

— The Balkan Football Scout (@BalkanFooty) March 29, 2022
Denmark is currently at +2500 to win the World Cup in Qatar. The Danes performed beyond any predictions at Euro 2020, quitting the tournament after the semi-finals. England got in their way and won the match 2-1, but only after a controversial extra-time goal.