Eric Weddle hasn't played in a professional football game since 2019 when he played a final season at safety with the Los Angeles Rams before retiring. Now, the depleted Rams need help in their secondary after Jordan Fuller went down with a season-ending ankle injury, so they persuaded Weddle to unretire for a playoff run.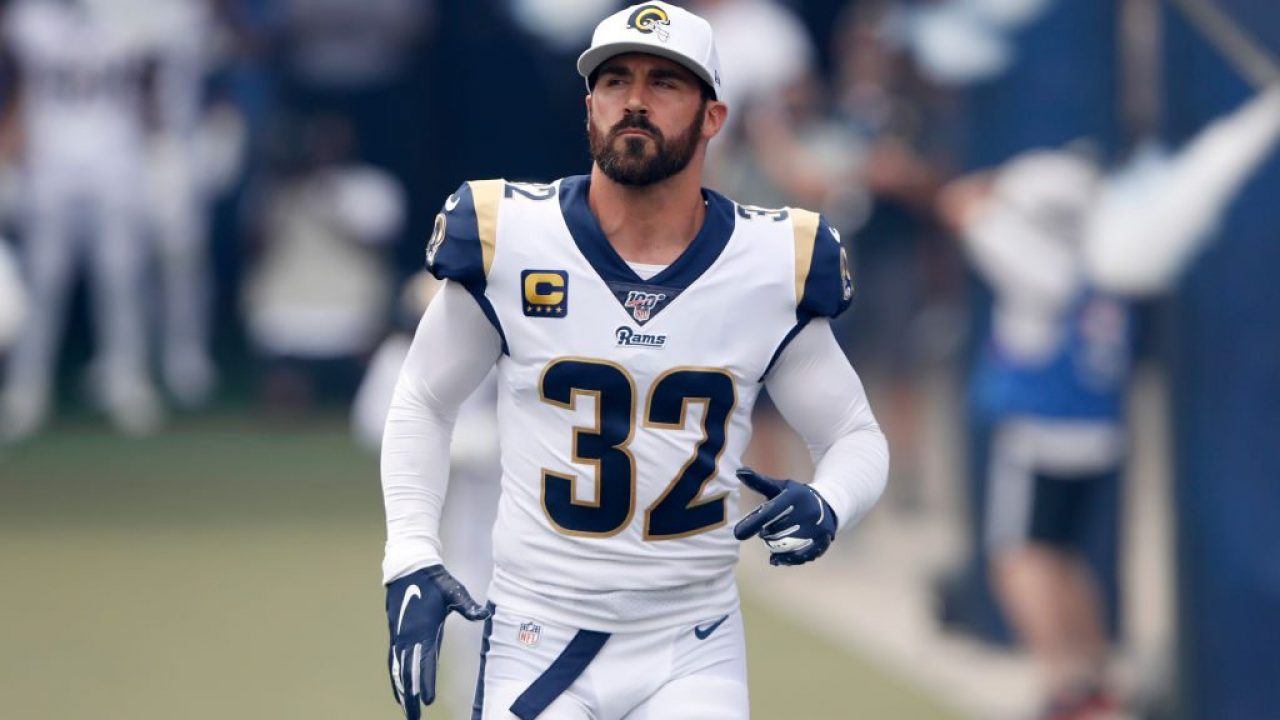 Weddle went to the Pro Bowl six times in his 13 seasons as a pro. He also tied for the NFL lead in interceptions for the San Diego Chargers in 2011.
Weddle started his career with the Chargers before spending three seasons with the Baltimore Ravens. He signed a two-year contract with the LA Rams in 2019 and opted out of his second season when he retired in February 2020, one month before the pandemic struck.
Weddle hasn't played in two seasons, but the Rams are willing to give the All-Pro safety a shot by signing him to their practice squad. During his final season with the Rams, Weddle was the signal-caller on defense.
The Rams also signed defensive backs Sharrod Neasman and Blake Countess to their practice squad.
Old man Weddle still has wheels
Weddle turned 37 last week, but he remained in excellent shape in the two years since he last suited up for the Rams.
"It's impressive," said Arizona Cardinals head coach Kliff Kingsbury. "He must be living a lot healthier lifestyle than I would if I retired after a career like that. He was a fantastic player a couple years ago. One of the smartest defensive players that anybody ever thinks about. So, if anybody can do it there's no doubt he can."
The Rams were in a tough spot heading into the playoffs after their starting safety, Fuller, injured his ankle in the final game of the season in a tough three-point loss against the San Francisco 49ers.
The Rams (12-5) host the Arizona Cardinals (11-6) in the NFC wild-card game this weekend. The two will meet in the first playoff version of Monday Night Football. The Rams are -4 favorites. The Rams edged out the Cardinals to win the NFC West. The two teams split their season series at 1-1.
The Rams are +800 odds to win Super Bowl 56 and the Cardinals are +3000 odds, according to an update by the Westgate SuperBook in Las Vegas.