As the English Premier League season winds down, there's no real drama at the top of the table after Manchester City ran away with the league title. But there's still some question when it comes to EPL relegation, with three teams fighting to avoid becoming the final team to drop down to the English Football League Championship.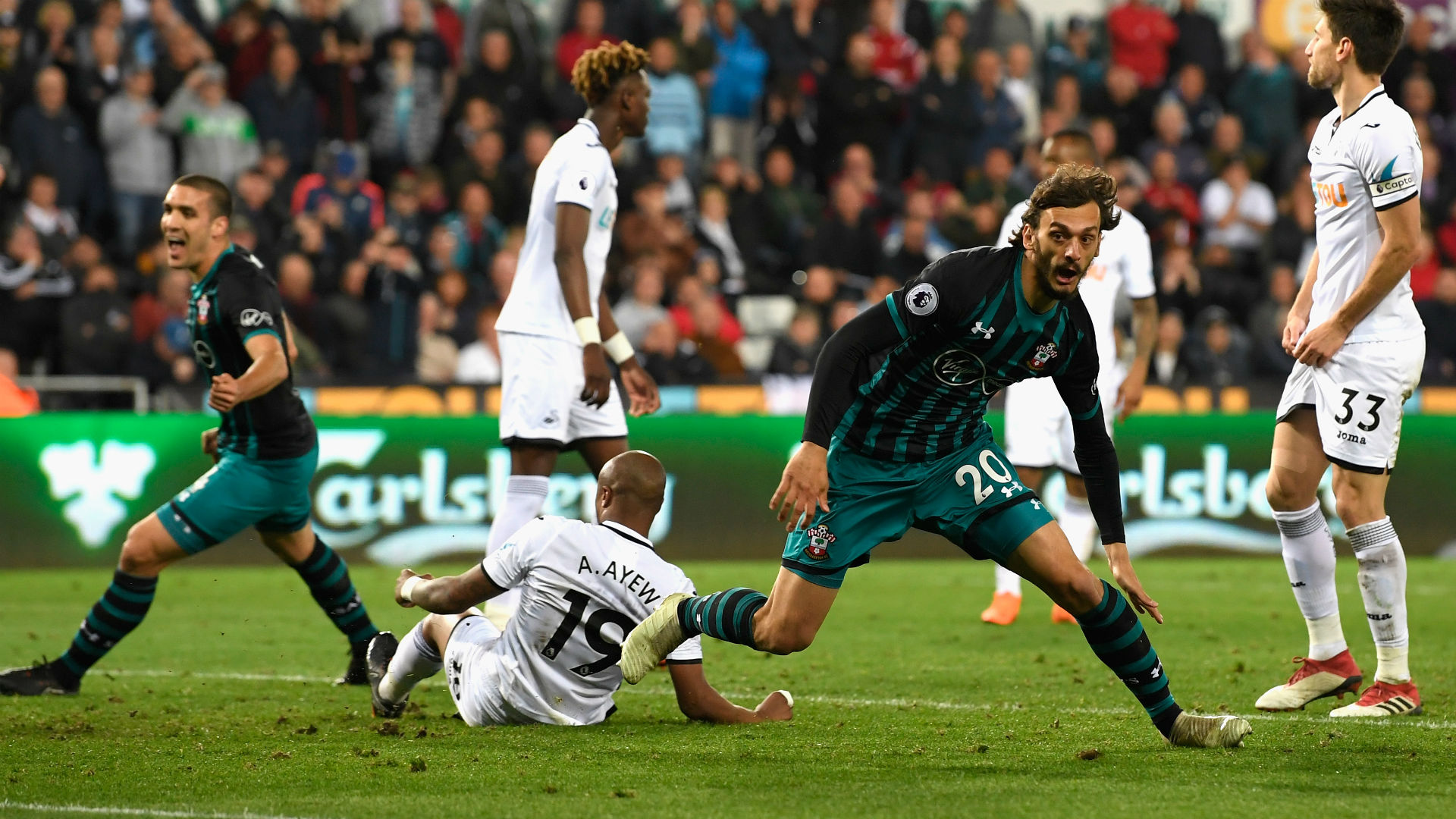 Stoke City and West Bromwich Albion are both already guaranteed to fall out of the EPL, with West Brom being eliminated on Tuesday when Southampton scored a 1-0 victory away at Swansea City. The bottom three teams in the standings will be moved to the Championship – England's second tier of professional soccer – next season, to be replaced by three sides moving up from that level to the EPL.
Swansea on the Edge of Relegation
That Southampton victory over Swansea City match was all the more critical for those two clubs, as they are among the teams who could still potentially fill that final relegation position.
Swansea's loss puts them in on the brink of being relegated. With 33 points, they stand three back of both Southampton and Huddersfield Town with just one more game to play. The good news for Swansea is that their final game is at home against Stoke City, the last place team in the standings.
But even winning that match won't be enough to guarantee Swansea an EPL place next season, and they'll need a lot of help in order to stay up. Huddersfield has two games remaining, and will only need only a single point to avoid relegation themselves.
The difficulty is that those matches come against two of the best Premier League clubs. Huddersfield travels to Chelsea on Wednesday before taking on Arsenal at home on Sunday. It's certainly within the realm of possibility that they could lose both matches, leaving them precariously close to the drop zone. Swansea is already ahead of Huddersfield on goal differential, the first tiebreaker, meaning they would stay up if the two clubs tied on points.
Still, oddsmakers feel that it is most likely that at least one result will go Huddersfield's way. William Hill lists Swansea as the 1/3 favorite to be relegated, though they hardly think that Huddersfield (9/4) is safe at this point.
Could Southampton Still Go Down?
One other team is still in the mix as well, though just barely. Southampton virtually clinched a position in the EPL next season with their win on Tuesday, but there are still outcomes in which the Saints could see themselves on the outside looking in.
The most likely scenario would see Huddersfield earn at least one point from their final two matches, while Swansea wins and Southampton loses to Manchester City at home on Sunday. That would leave Southampton and Swansea tied for the final relegation position.
The good news is that Southampton currently has a nine-goal advantage over Swansea in goal differential. That means that Swansea would have to make up 10 goals to overtake them, as Southampton also has a 10 goal edge in goals scored (the second tiebreaker).
Such a swing would normally seem impossible. But with Swansea playing the league's worst side while Southampton has to deal with a high-scoring Man City squad, oddsmakers see the slightest hint of a chance, giving Southampton 100/1 odds of relegation.