The NFL's expanded slate on wild-card weekend, with several networks opting to expand their footprint by simultaneously broadcast on alternate networks or streaming, did not yield a ratings bonanza. Instead, overall viewer numbers were down year over year and in some cases were the lowest in five years or more.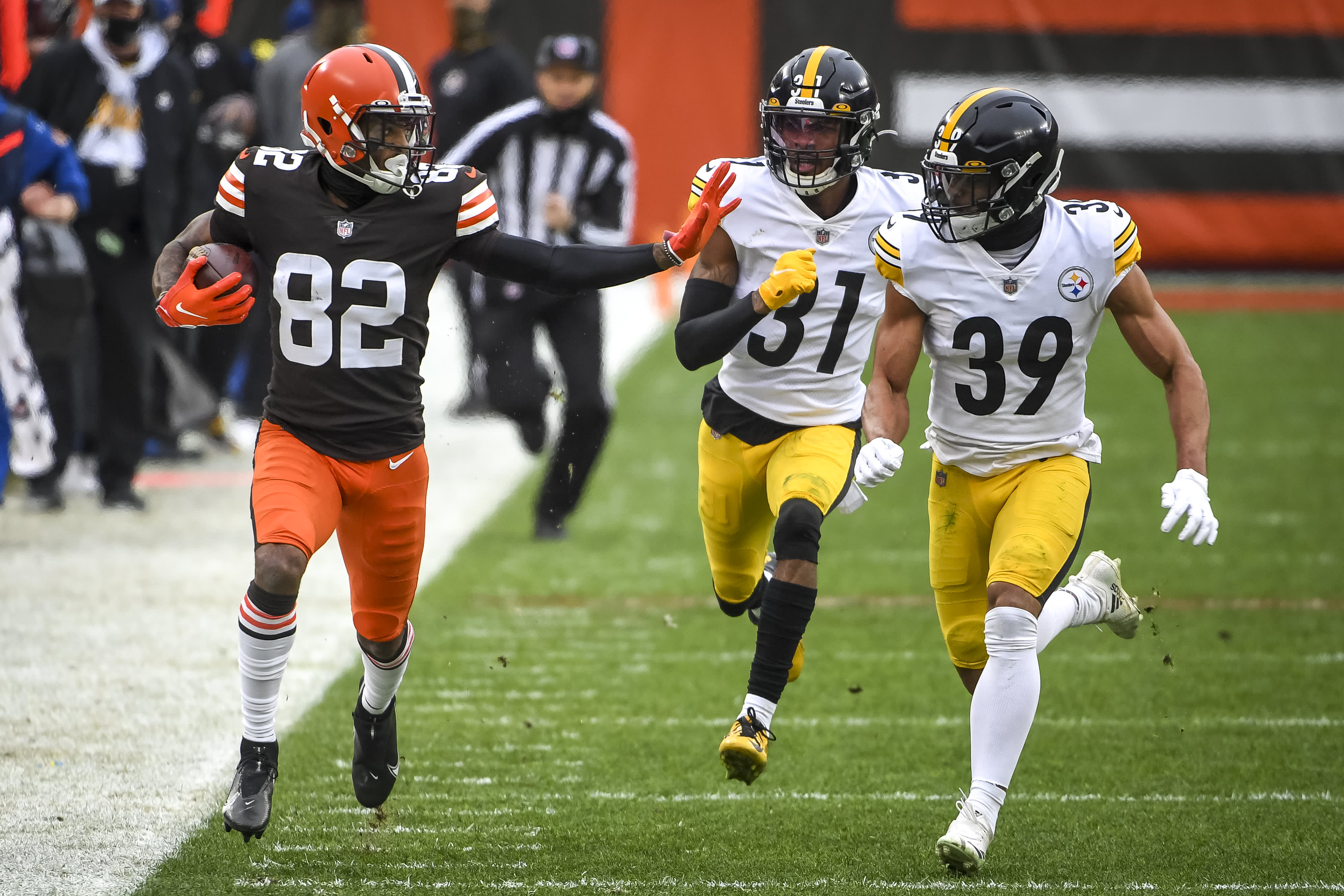 The playoffs' first round featured six games on Jan. 9 and 10, two more than in the past. The contests averaged about 24.3 million viewers on TV, eclipsing the regular-season average of 15.4 million but well behind the same weekend in 2020.
The four games with similar time slots to 2020 averaged 25.2 million viewers this year, down 18 percent from the 30.7 million viewers who tuned in last year.
Wild-Card Weekend Viewership Smallest in More than Half Decade
Fox's late-afternoon Saturday game averaged 23.8 million viewers; NBC's Saturday primetime contest drew 21.3 million, and CBS' early Saturday game averaged 20 million. By comparison, the four games in 2020 averaged between 26 million and 35 million viewers.
In total, 2021's viewership was the smallest combined for a wild-card weekend since at least 2014.
CBS drew the biggest audience of the wild-card weekend, with an assist from broadcast partner Nickelodeon. The two Viacom outlets drew a combined 30.65 million viewers for their coverage of the Saints' 21-9 win over the Bears. It was the biggest Sunday wild card audience for CBS Sports since 2014.
The networks' most significant win was Nickelodeon's telecast, which had special graphics and analysis specifically geared toward viewers under 18, drew 2.06 million viewers. CBS reported the Nick broadcast was the networks' audience for any event since 2017.
ESPN 'Mega-Cast' Draws More than 90k Bettors to ESPN 2
ABC and ESPN's Sunday afternoon game, dubbed by the networks its "mega-cast," included feeds on ESPN2, Freeform. The Ravens-Titans game tied for the second-largest audience of the weekend, with 24.8 million viewers.
ESPN spokesman Derek Volner said the broadcast takeover yielded "the second-best wild-card offering [on the] networks over the past four seasons and the third-best audience of NFL's Super Wild Card Weekend."
"The audience of more than 24.8 million surpassed ESPN's wild-card Game audience following the 2018 NFL season by 9% and the 2017 season by 12%," he said.
Volner added that ESPN2's online gambling-centric broadcast brought in 92,000 viewers.