Daniel Sturridge will sit on the sidelines until June 17 after England's Football Association (FA) successfully appealed to have his suspension for betting violations increased.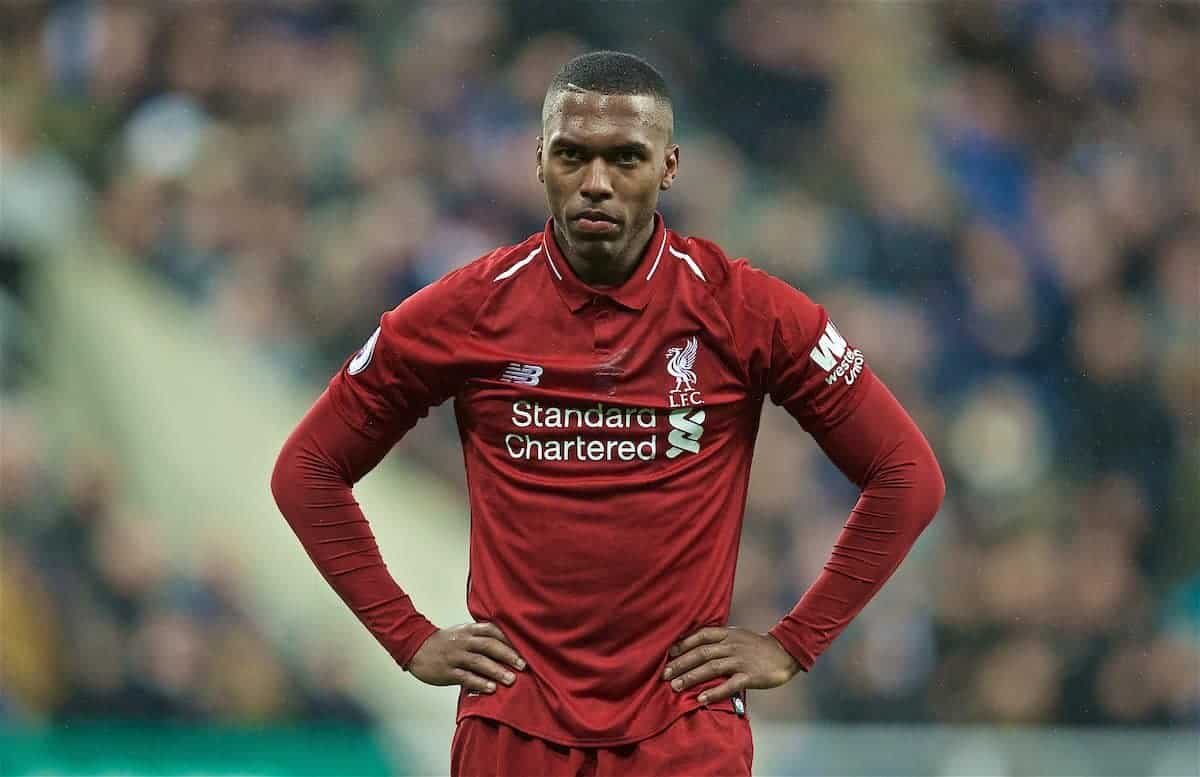 The former England striker stands accused of providing insider information about his transfer from Liverpool to friends and relatives in January 2018.
Appeal Board Sides with FA on Harsher Punishment
The FA, which governs all soccer in England, charged Sturridge with 11 breaches of the organization's rules on gambling last July. However, an independent regulatory commission dismissed nine of those charges, leading to a ban of just six weeks and a fine of £75,000 ($96,000).
The FA took the case to an appeal board, arguing that the punishment was too light. That panel agreed and found Sturridge guilty of two of the charges that had been dismissed.
"The appeal board agreed with the FA that the penalty originally imposed on Sturridge was unduly lenient and therefore increased his effective playing ban from two weeks to four months," the FA wrote in a statement. "FIFA has confirmed the suspension will be of worldwide effect."
Officials allege that Sturridge gave his brother information on a rumored potential transfer from Liverpool to Spanish side, Sevilla in 2018. Individuals close to Sturridge bet a total of nearly £14,000 ($18,000) on the potential move – which never took place – and tried to bet over £20,000 ($25,600) more.
Sturridge Calls for End to Transfer Betting
Following the news, the 30-year-old mutually agreed to terminate his contract with Turkish club, Trabzonspor. Sturridge responded to the news with a video message.
"Although the appeal panel had recognized I hadn't bet, I was still charged," he said. "It is very disappointing and upsetting to hear the appeal panel had overturned the original, highly qualified panel's ruling. It is devastating for me and I am absolutely gutted about it. My season is over and I am devastated."
Sturridge had scored seven times in 16 appearances for the Turkish side, which currently sits in second place in Turkey's top division.
Sturridge expressed concern over the scrutiny placed on communication with loved ones, and called for the elimination of transfer betting.
"I'm going to continue to campaign for professional footballers to be able to speak to their families and close friends freely, without the real risk of being charged," Sturridge said. "I feel the betting companies and the practice and process of people placing bets on players moving clubs has to be stopped."
Sturridge began his professional career at Manchester City in 2006, before moving to Chelsea in 2009. His most successful spell came at Liverpool from 2013 through 2019, when he scored 50 goals in 116 appearances. He also scored eight goals in 26 appearances for England's senior national team, scoring for his country at the 2014 FIFA World Cup.