A couple of days after being eliminated from the opening round of the NBA Playoffs, Brooklyn Nets guard D'Angelo Russell got busted at the airport for trying to sneak marijuana on a flight from New York City to his hometown of Louisville, Kentucky.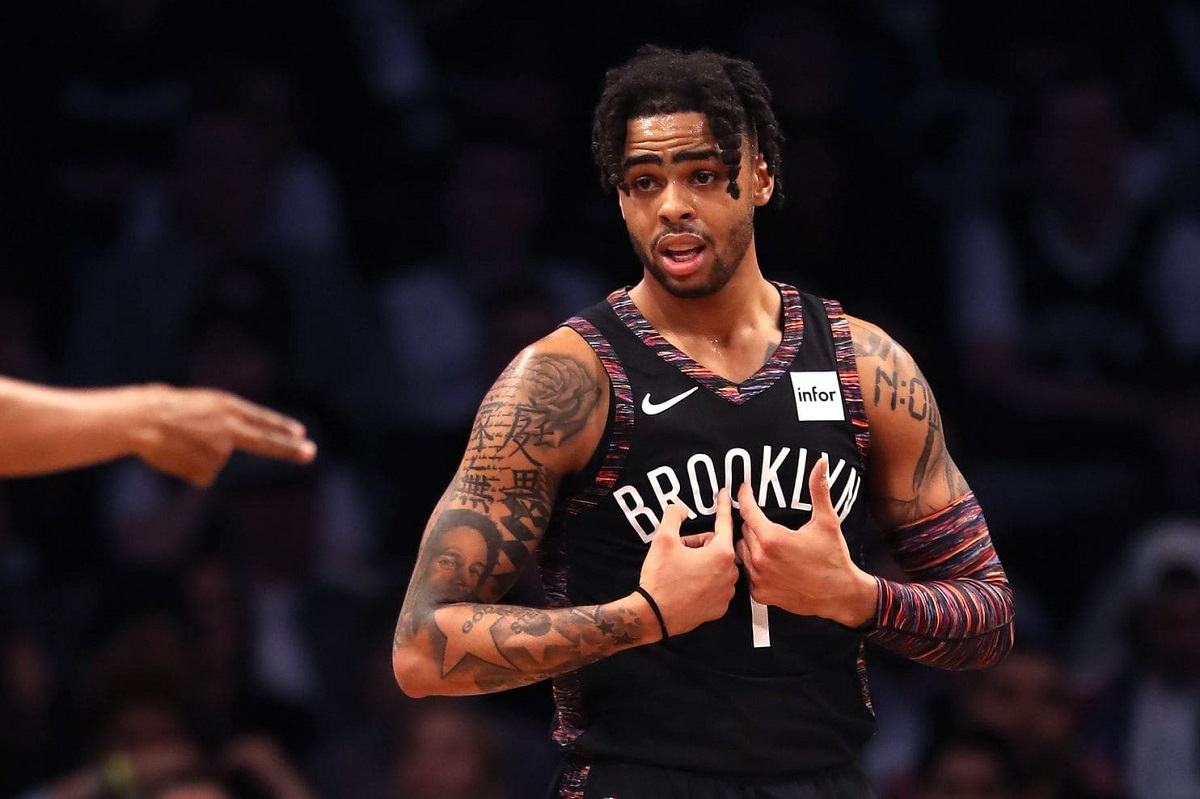 On Wednesday night at LaGuardia Airport, police cited Russell with a court summons for possession of less than 50 grams of marijuana.
During a search of his checked luggage, TSA found marijuana and paraphernalia hidden in a special container. The container, supposed to look like a normal can of Arizona Ice Tea, had a secret compartment where Russell allegedly hid his stash. A marijuana grinder inside the metal container is what made TSA suspicious during his initial pass through security.
According to reports from TMZ Sports, Russell claimed the weed was not his.
The Brooklyn Nets released a statement saying, "We have been made aware of the situation involving D'Angelo Russell and are in the process of gathering more information at this time."
The NBA does not suspend players until they get caught for a third time. If he is convicted of the crime of cannabis possession, then the NBA will require Russell to enter their special marijuana treatment program. Second time offenders can get fined up to $25,000. Only third-time offenders get suspended, which could last for up to five games.
D'Angelo in BKLYN
Russell, 23, had his best season as a professional this past year. He averaged 21.1 points with 7.0 assists and 3.9 rebounds per game. In the postseason, Russell struggled at times from three-point land, but still averaged 19.4 points per game.
Russell led the upstart Nets to a spot the playoffs with a 42-40 record and the #6 seed in the East. The Nets upset the Philadelphia Sixers in Game 1, but then failed to secure any more wins. The Sixers won four straight games to eliminate the Nets and advance to the Eastern Conference semifinals. In Game 5, the Sixers held Russell to just 8 points.
Russell will be a free agent in the offseason. He indicated that he would like to return to Brooklyn.
"I definitely want to be here," said Russell. "But I also know it's a business, too."
The LA Lakers selected D'Angelo Russell, a 6-foot-5 guard, with the second-overall pick in the 2015 NBA Draft. Russell played his collegiate ball at Ohio State. The Lakers essentially gave up on Russell at the end of the 2017. The Lakers shipped out Timofey Mozgov and Russell to the Brooklyn Nets for Brook Lopez, Kyle Kuzma, and a late first-round pick.
Big Apple High
A couple of years ago, the D'Angelo Russell pot bust would be huge news in both the sports world and in the mainstream press. However, in the era of legalization and medicinal cannabis, this story does not have the massive legal ramifications. After all, even former players and coaches, such as Calvin Johnson and Don Nelson, have been cashing in on the growing cannabis industry.
New York State decriminalized marijuana years ago, but it is not legal in the state. At least, not yet. Governor Andrew M. Cuomo failed in his quest to make New York State the 11th state in the union to legalize marijuana.
Professional leagues test for marijuana even though it is legal in 20 percent of America. In recent years, the NFL Players Union has urged the league to seriously consider dropping marijuana for its banned substances list. CBD and THC, the active chemical ingredients in marijuana, have medicinal properties, especially with treating chronic pain. Many players self-medicate with marijuana instead of taking addictive painkillers.
During the middle of last season, the NFL suspended Josh Gordon for his recreational weed use. The New England Patriots wide receiver violated the league's substance abuse policy. Apparently, Gordon blazed up during the bye week. In March, the PGA suspended golfer Robert Garrigus for three months after testing positive for marijuana.