Another bad break for the Slovenian wunderkind. Luka Doncic missed the last five games with the Dallas Mavericks to rest up from an ankle injury, but as soon as he was ready to return to action, he tested positive for COVID-19 on Wednesday.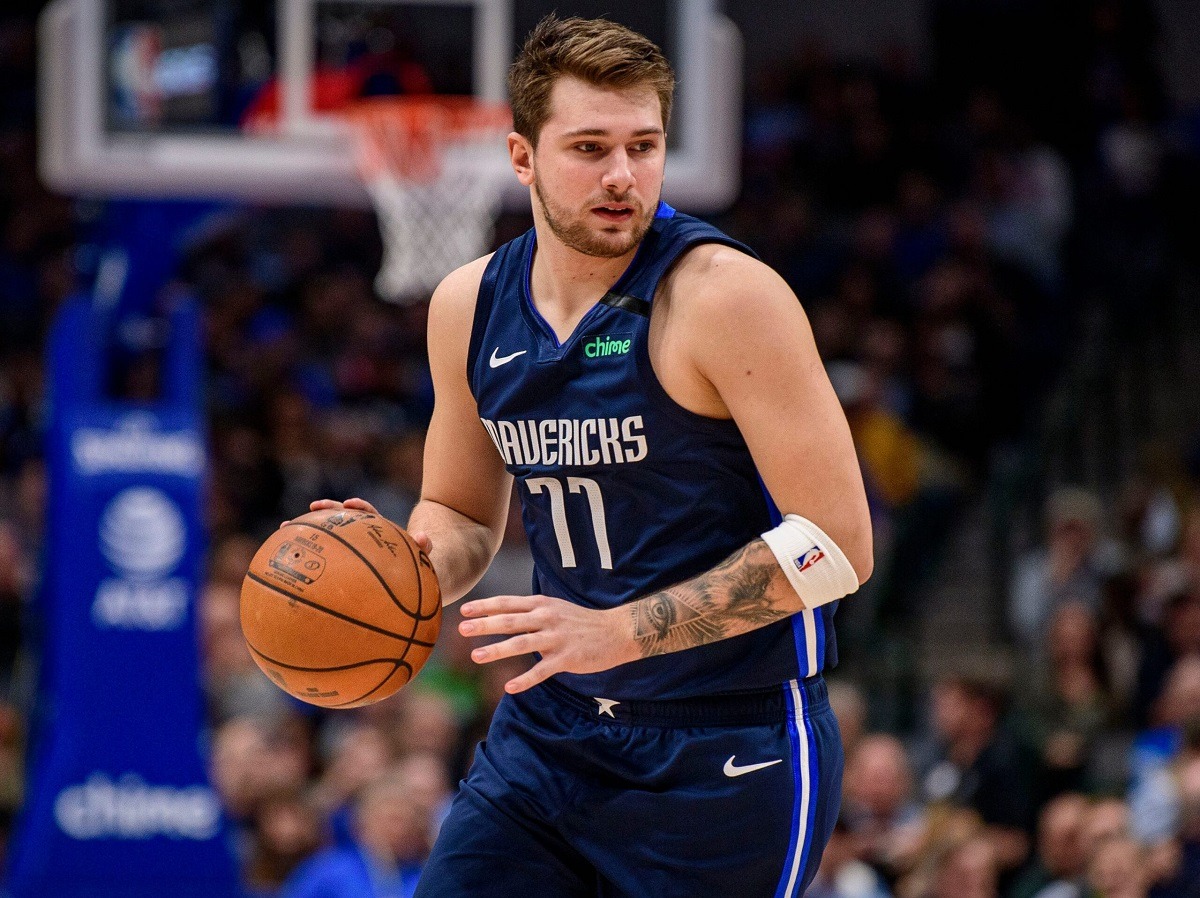 Doncic is one of six members of the Mavericks under COVID protocols, including Trey Burke, Reggie Bullock, Josh Green, Maxi Kleber, and Tim Hardaway Jr.
"We've got to accept this situation," said head coach Jason Kidd. "This isn't going away. It's going to be here for a while."
In only 21 games this season, Doncic averages 25.6 points, 8.5 assists, and 8.0 rebounds per game. He's only ninth in scoring this season, and his average is slightly off from the last two seasons in which he averaged 28.8 ppg in 2019-20, and 27.7 ppg last season.
Doncic, who packed on a few pounds in the offseason, isn't as sharp as he was last season. His shooting percentages are down across the board; he's shooting 44.7% from the floor (down 3.2%), 32.6% from 3-point range (down 2.4%), and 69.8% from the free-throw line (down 3.2%). Then again, the Mavs don't have much of an offense this season, averaging 104.8 ppg, for fifth-lowest in the NBA.
The Mavs (15-15) went 3-2 in their last five games without Doncic, who suffered an ankle injury against the Indiana Pacers in early December. The Mavs currently hold down the #8 seed in the Western Conference. According to the Westgate SuperBook in Las Vegas, the Mavs are +4000 odds to win the 2022 NBA championship.
COVID Christmas
Doncic will miss Thursday's game against the defending champion Milwaukee Bucks. All signs point toward Doncic missing out on the NBA quintuple-header on Christmas. The Mavericks were one of the five nationally televised games on ABC/ESPN slated for Dec. 25.
Meanwhile, the Brooklyn Nets failed to contain a COVID-19 outbreak and they're on the verge of missing their prime-time tilt against LeBron James and the LA Lakers. If the NBA postpones the Nets/Lakers, then the Mavs/Jazz could slide into the prime-time slot at 8 pm ET.