As training days go, Todd Pletcher would take a lot more weekends like this. Days where he puts out a potential Kentucky Derby winner and a potential Kentucky Oaks winner.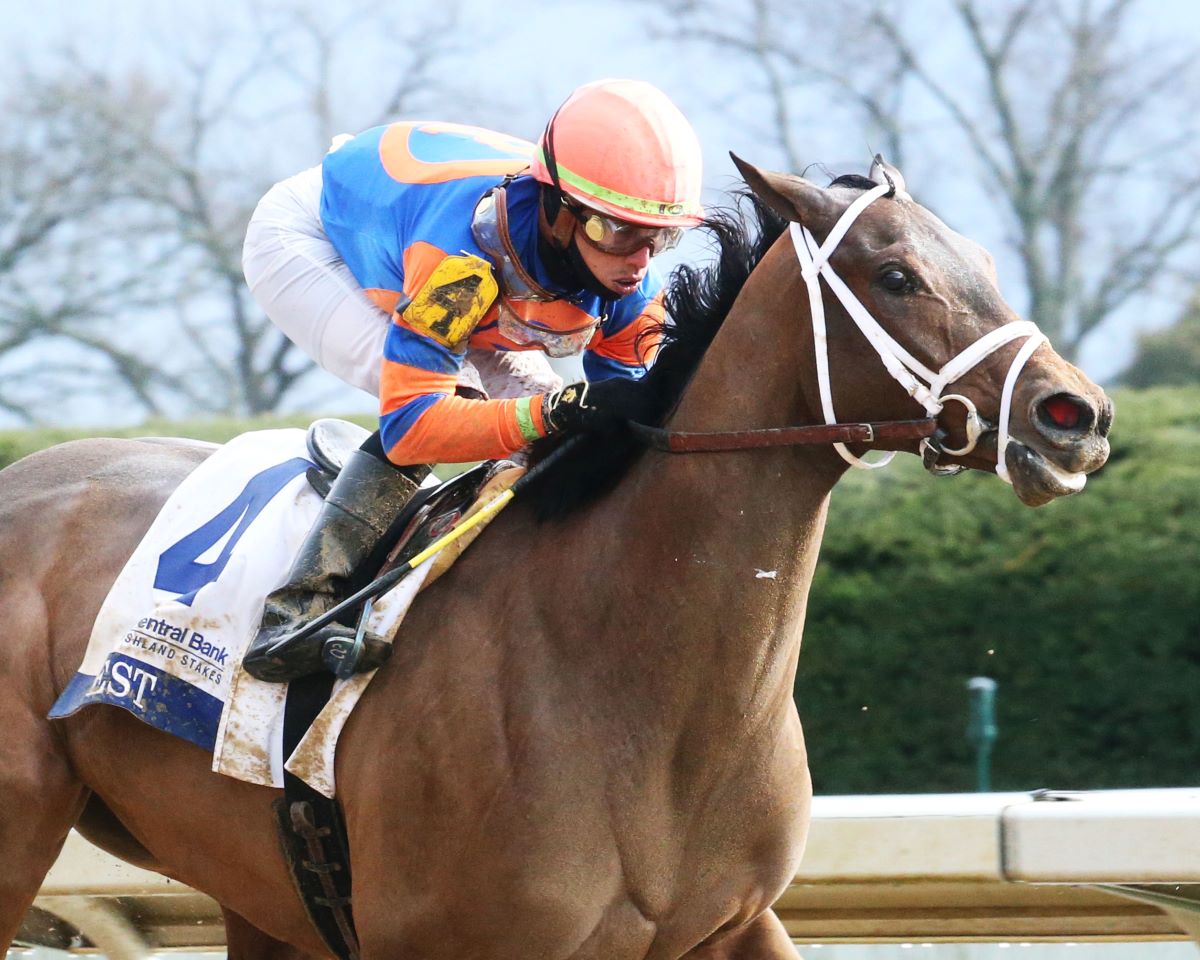 The Hall of Fame trainer's Derby contender? Mo Donegal, who provided Pletcher with his record-tying seventh Wood Memorial title and third in five years. Mo Donegal punched his ticket to the Derby with a neck victory over pacesetter Early Voting in the 1 1/8-mile Derby prep at Aqueduct.
"I thought it was a super effort on his part," Pletcher said. "We worked out the trip we hoped to with the exception of the hot pace scenario we hoped would develop. Aside from that, everything worked out well. He put in a good, sustained run and a fast final quarter. He found a seam when he needed it. It was a big run from him."
Pletcher said Mo Donegal will head to Churchill Downs early, getting familiar with the track with plenty of time before the May 7 Derby. He saw more than enough in the nine-furlong Wood Memorial to figure Mo Donegal won't have issues going another furlong. Horseplayers saw enough to whittle Mo Donegal's future odds to 6/1 (Circa Sports) and 12/1 (Caesars/William Hill).
Pletcher seeking third Derby triumph
"We've always felt like the mile and a quarter distance would suit him well," Pletcher said. "In the Derby, it's important for everyone to work out a trip. A lot of it will be pace-dependent and being able to find seams when he needs to. It's important not to get stopped at a bad time."
Pletcher owns two Derby victories, with Super Saver in 2010 and Always Dreaming in 2017. Mo Donegal's ownership group, Donegal Racing, is seeking its first Derby victory after thirds with Paddy O'Prado (2010) and Dullahan (2012), and a seventh with Keen Ice (2015).
Pletcher's Oaks contender? That manifested itself one day earlier at Keeneland as Pletcher watched Nest destroy her competitors by 8 1/4 lengths in the Grade 1 Ashland Oaks. This provides Pletcher a shot at his record-tying fifth Kentucky Oaks, which would knot him with Hall of Famer Woody Stephens.
Using Malathaat's 2021 success as Nest's 2022 guide
It would also give Pletcher back-to-back Oaks titles, bookending last year's victory with Malathaat. It's no coincidence Pletcher is taking a similar path with Nest that he did with Malathaat.
"They both broke their maidens on debut at Belmont before running in the Tempted and the Demoiselle, and then the Ashland," Pletcher said. "Both are Curlin fillies out of A.P. Indy mares and not that they physically resemble each other that much, but both are extremely talented."
Malathaat won the Tempted at Aqueduct. Nest rallied to finish third. Both picked up their first Oaks qualifying points there. Malathaat then won the Grade 2 Demoiselle. Nest duplicated that feat. And both won the Grade 1 Ashland.
As the star turns
Last year, Pletcher called Malathaat "a star." This year, after the Ashland, he said Nest "looked like a star yesterday."
"She's a filly that's improved all the time," Pletcher said after that race. "She was able to win her debut going a mile and a 16th, which you don't see many horses do. We've always felt like as she matured and the races got longer, she was going to get better."
Like her male stablemate, Nest will head to Churchill Downs next week for a series of breezes before the May 6 Oaks.