It was a brutal day for those gambling on the top four college football teams in the AP Top 25 poll. Alabama, Clemson, Georgia, and Ohio State all won, but all failed to cover the spread.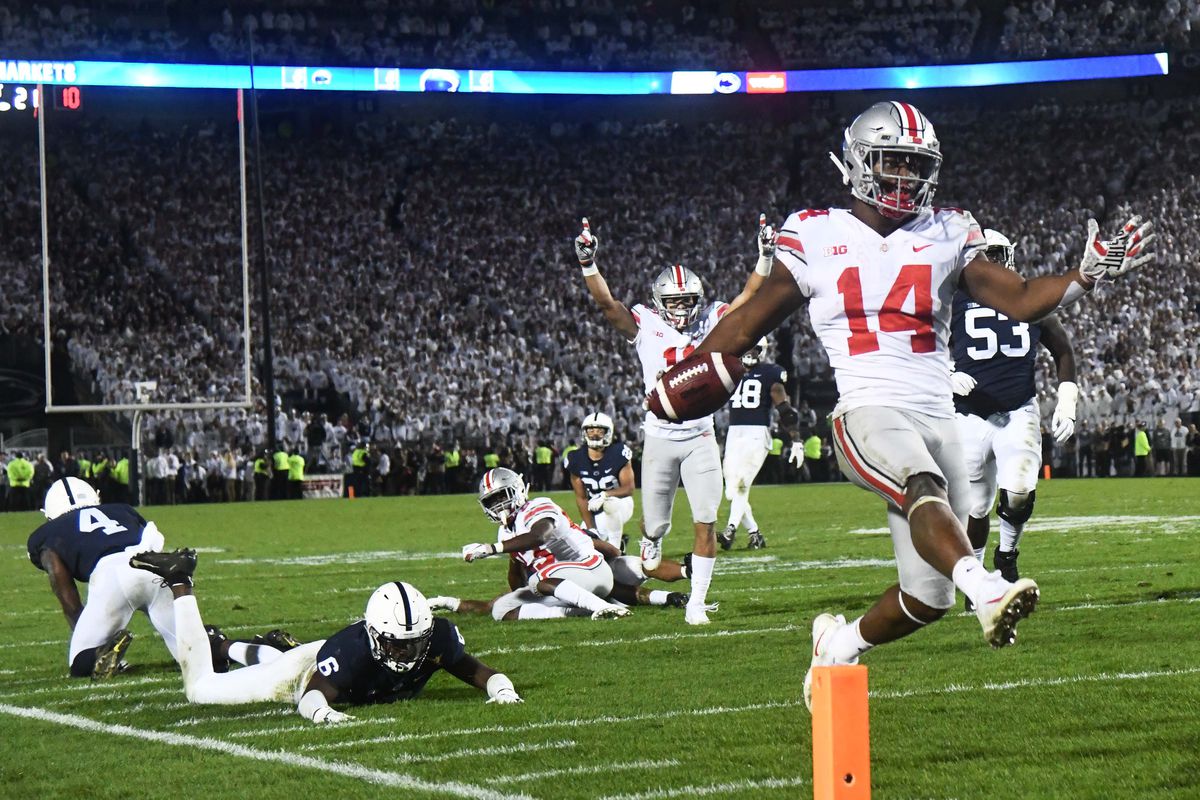 For No. 1 Alabama it was the second consecutive week they have failed to cover. On Saturday against Louisiana-Lafayette the team was giving away 49 points, which is tough even for a powerhouse like the Crimson Tide. They are now 3-2 ATS and travel to Arkansas next Saturday. They are favored by 34 points.
No. 2 Clemson nearly lost to Syracuse. They lost freshman sensation Trevor Lawrence in the second quarter, when the quarterback sustained a head injury. With former QB Kelly Bryant quitting the team after his demotion, they had to rely on third-stringer Chase Brice. He handled the pressure well and led the team to a close victory, 27-23, but they were nowhere near the 24.5-point spread. They are now 1-4 ATS.
Georgia was another team that failed to cover a large spread. The No. 3 Bulldogs were 31.5-point picks over Tennessee, but won 38-12. The Bulldogs are 2-5 ATS and this week against Vanderbilt they are 26.5-point picks.
Ohio State had the toughest game of the four. The No. 4 Buckeyes were on the road against No. 9 Penn State, and were only a 3.5-point selection against the Nittany Lions. They escaped with a 27-26 win, but fell to 3-2 ATS.
Better Bargains in Top 10
It seems like most of the top-ranked teams are being saddled with huge lines lately, but unlike the top four, they are mostly covering. No. 5 LSU easily covered, so did No. 8 Notre Dame, defeating No. 7 Stanford, 38-17.
No. 6 Oklahoma, which had three consecutive losses ATS, covered 21.5 points in its 66-33 victory over Baylor. Auburn, however, continues to struggle ATS, defeating Southern Mississippi, 24-13, but not coming close to covering the 27 points. They are 2-3 ATS.
There are some teams to think about taking. Some notable colleges remain undefeated ATS. Washington State is 5-0, having covered on Saturday against Utah. They were a 1.5-point underdog and won outright, 28-24.
Another is West Virginia. The Mountaineers, led by Heisman Trophy candidate Will Grier at quarterback, are 4-0 ATS. West Virginia has been the favorite in all four of its games and covered three of them easily. The only one that was even close was when they were 33-point favorites against Youngstown State, and won, 52-17. This Saturday, they are again a double-digit pick, handing Kansas 29 points at home.
Bad Beat of the Week
Arizona was getting anywhere from 3 to 3.5 points and entered the game's last two minutes down, 24-14. The Wildcats scored on a 1-yard touchdown run with 1:40 seconds remaining to pull within four. Then the kicker promptly missed the extra point, sending Arizona backers into a depression. This after the same kicker had a 37-yard field goal attempt blocked just before halftime.