To the surprise of no one, the Cincinnati Bengals selected Joe Burrow with the first pick in the NFL Draft on Thursday. The former LSU quarterback was the -10000 favorite to be the first player picked at most sportsbooks, and a -10000 pick to be the first signal-caller selected.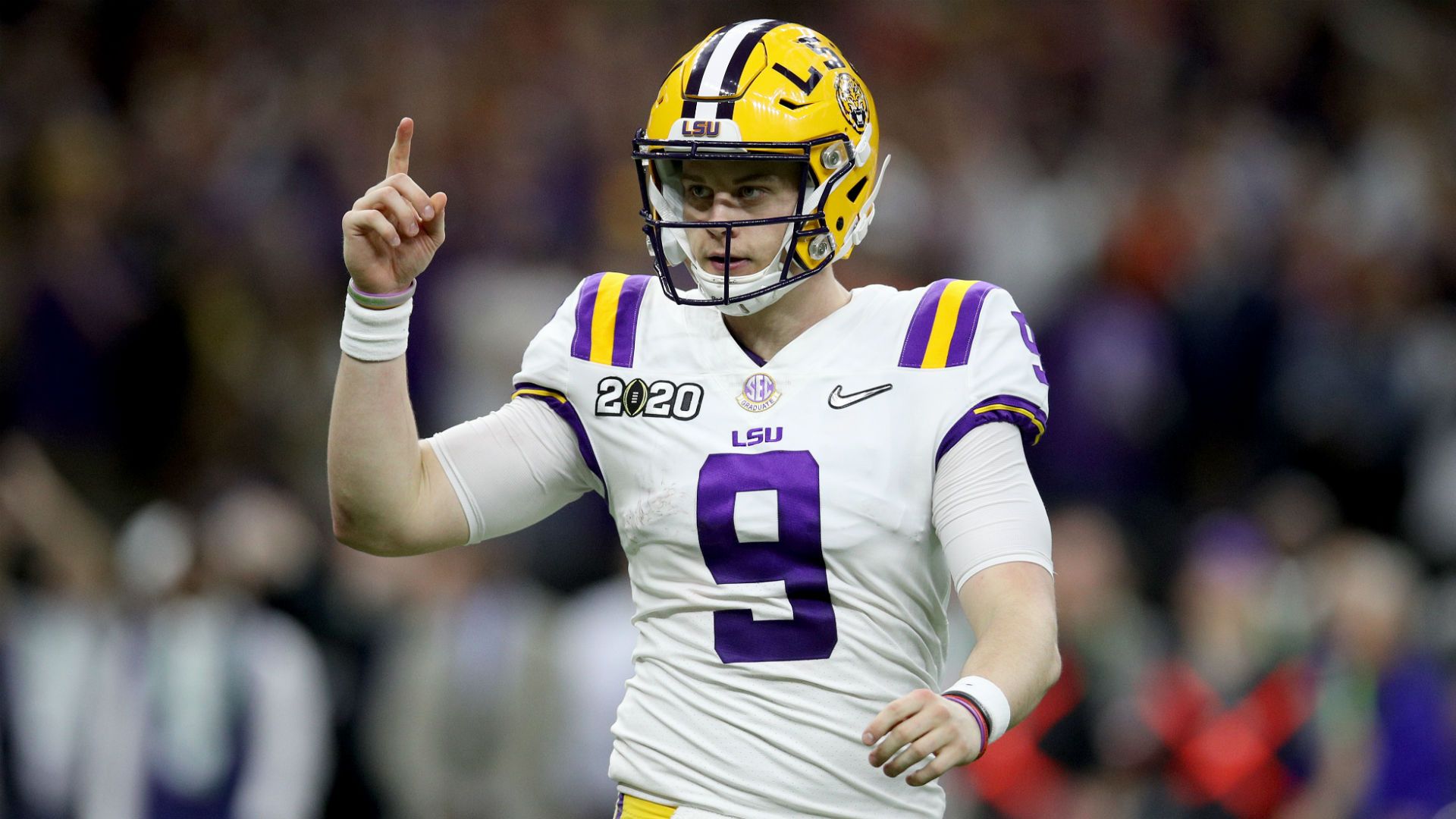 The Miami Dolphins approached the Bengals brass multiple times before the draft looking to trade for the No. 1 pick. Head coach Zac Taylor told reporters giving away Burrow was never going to happen.
Last night's marked the fourth time Cincinnati has had the No. 1 overall since 1994, the most of any team in that period.
Enough talk. Time to get to work. https://t.co/EAK97ZePE8

— Joey Burrow (@Joe_Burrow10) April 24, 2020
When Burrow was announced as the No. 1 NFL Draft pick, he and his parents celebrated from their Ohio home. He sounded ecstatic to be the new quarterback in Cincinnati.
"I knew I was going to have a good season last year because of the players we had and the coaches, but to jump up to No. 1 is crazy to me. It's a dream come true," Burrow said.
Burrow's College Career Ends with NFL Draft's Top Pick
Thursday night was the culmination of a storied college career that included winning the Heisman Trophy and the National Championship. Burrow becomes the fourth quarterback to win the Heisman, National Championship and be the No. 1 pick, the others being Angelo Bertelli (1943), Cam Newton (2011), and Jameis Winston (2015). It is also the third consecutive year the Heisman winner was the top pick in the NFL Draft. Kyler Murray and Baker Mayfield are the other two.
The -30000 favorite to win the Heisman, Burrow garnered the highest percentage of first-place votes, the highest percentage of possible points, and the margin of victory (1,846 points) bettered the long-standing record set by O.J. Simpson in 1968.
A month later, Burrow led LSU to the National Championship. The Tigers defeated Clemson, 42-25.
Instant Quarterback Controversy in Cincinnati
Now Burrow will be tasked with turning around a Cincinnati team that finished 2-14 in 2019, and that hasn't been to the playoffs since 2015. The team is listed as a 300-1 pick to win next year's Super Bowl at the Westgate's SuperBook USA.
First, however, Burrow needs to win the starting job. Taylor said no plans have been made regarding longtime starter Andy Dalton's future.
"We aren't going to make any predictions," Taylor said regarding Dalton. "We are glad to have Joe here. I am focused on winning as many games as possible. I think Joe will help us do that."