CG Technology, which operates eight Las Vegas race and sportsbooks, has been hit with its third fine in five years. Regulators from Nevada Gaming Control Board charged the company with illegally accepting out of state bets, taking wagers after the contest was completed, and underpaying or overpaying players.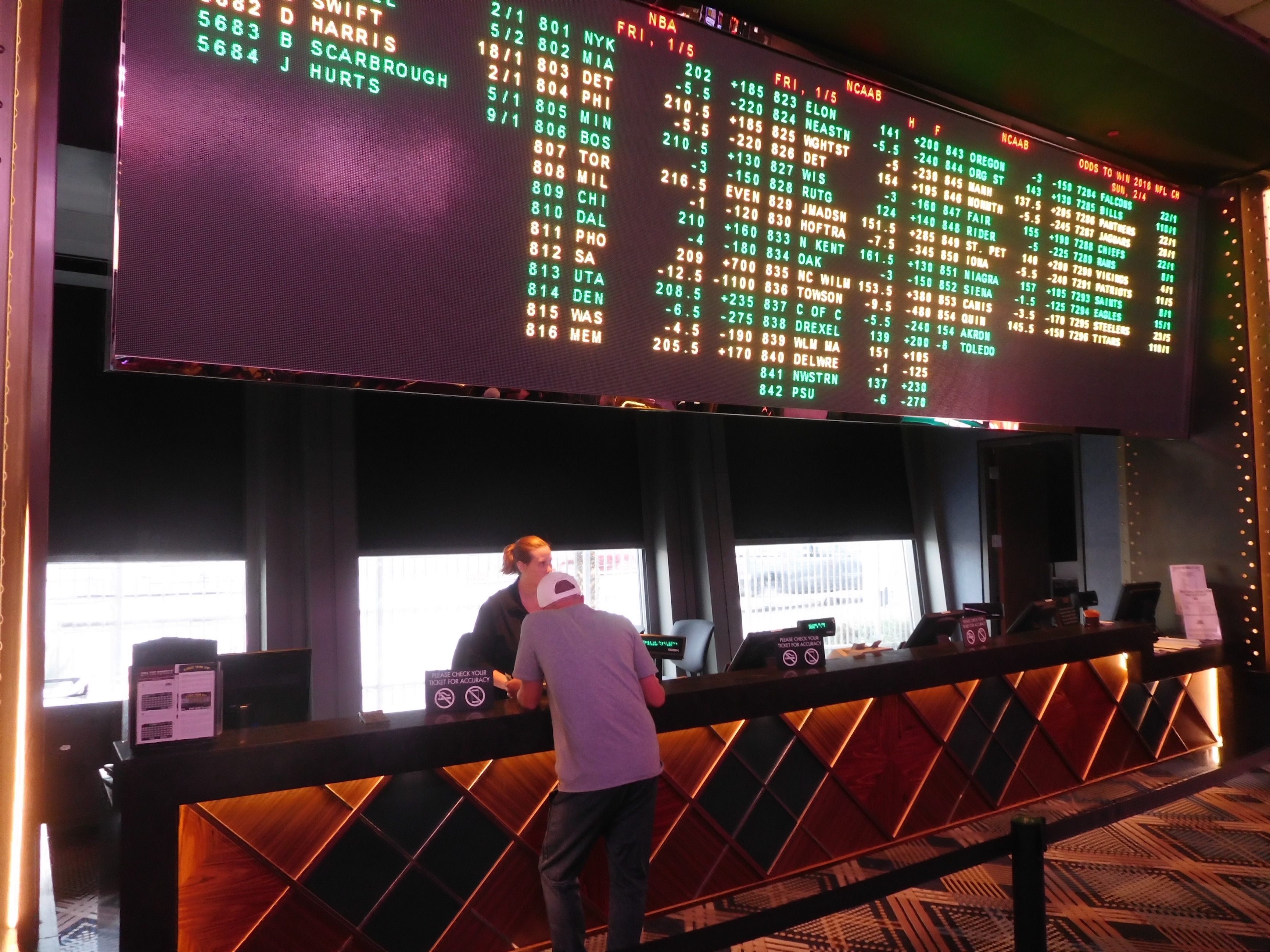 As a result, the Las Vegas-based company's CEO Parikshat Khanna and three board members signed a stipulation agreement that calls for a $250,000 fine and the elimination of its technology and equipment from the casinos where the company operates.
The company will still be allowed to operate sportsbooks at the Venetian, Tropicana, Cosmopolitan, M Resort, Palms, Hard Rock, and Silverton casinos in Las Vegas, but according to the agreement, must switch "to an unaffiliated third party's sports pool wagering system" within six months.
The full five-member Nevada Gaming Commission will vote to approve the arrangement made with the Gaming Control Board at its Aug. 23 meeting.
Software Flaws Lead to Gaming Violations
The latest incidents span from October 2016 to February 2018.  back to October of 2016, with the last one on Feb. 6, 2018. GCB chronicled the four violations of the Nevada Gaming Statues in a complaint filed last week.
The first violation involved bets made on its mobile app from gamblers outside the state. One bettor from Maryland was able to place a bet on Nov. 7, 2016. Officials at CGT notified the Nevada gaming regulators about the breach in its software and said they were modifying it to prevent out of state bets in the future. However, the software flaw didn't seem to change, as seven more bets were made in April 2017 from Texas, Arizona, and California.
The second violation involved bets that were placed at its sportsbooks on NCAA football after the final whistle blue. According to the complaint, from October 2016 to October 2017, 14 customers made a total of 33 bets after the winner was already known.
A third violation resulted from a software flaw that allowed sportsbooks to accept wagers at the exact moment odds were being changed. As a result, 783 bettors received $7,368 more than expected, and 700 got the short end of that stick, paid $4,465 less than they should've been.
The final violation was the most minor of the four, and involved CGT setting up a satellite betting station at a Super Bowl party on Feb. 6. in which 14 bets were made with different odds than the regular sportsbook.
History of Trouble for CG Technology
This is the third run-in the company has had with Nevada gaming regulators in the past five years, and the punishment was far less severe than it could have been. The first action against CGT happened in 2014, when the company was fined a $5.5 million after a CGT vice president was busted for being part of an international gambling ring and placing illegal online bets in an attempt to hedge certain high-roller wagers.
It was a record fine for Nevada gaming violations. Federal prosecutors tacked on an additional $22.5 million penalty in a settlement with CGT for their executive's involvement in illegal gambling and money laundering.
The company was fined again in 2016 for short-changing customers at its sportsbooks by more than $700,000 on 20,000 separate occasions. The company paid a $1.5 million fine for those violations, and as part of that deal, then-CEO Lee Amaitis had to resign.
With those in mind, the latest fine could've been much worse and even cost CGT their license. But regulators say this fine was substantially less because the company self-reported the violations, and have agreed to implement increased training for its employees over the next five years.