The St. Louis Cardinals have only played five games so far in the shortened 2020 Major League Baseball season, due to a COVID-19 outbreak that has kept the team out of action since July 30. But MLB commission Rob Manfred remains confident that the Cardinals can play a "credible" schedule of games, even if that means not getting all 60 contests in.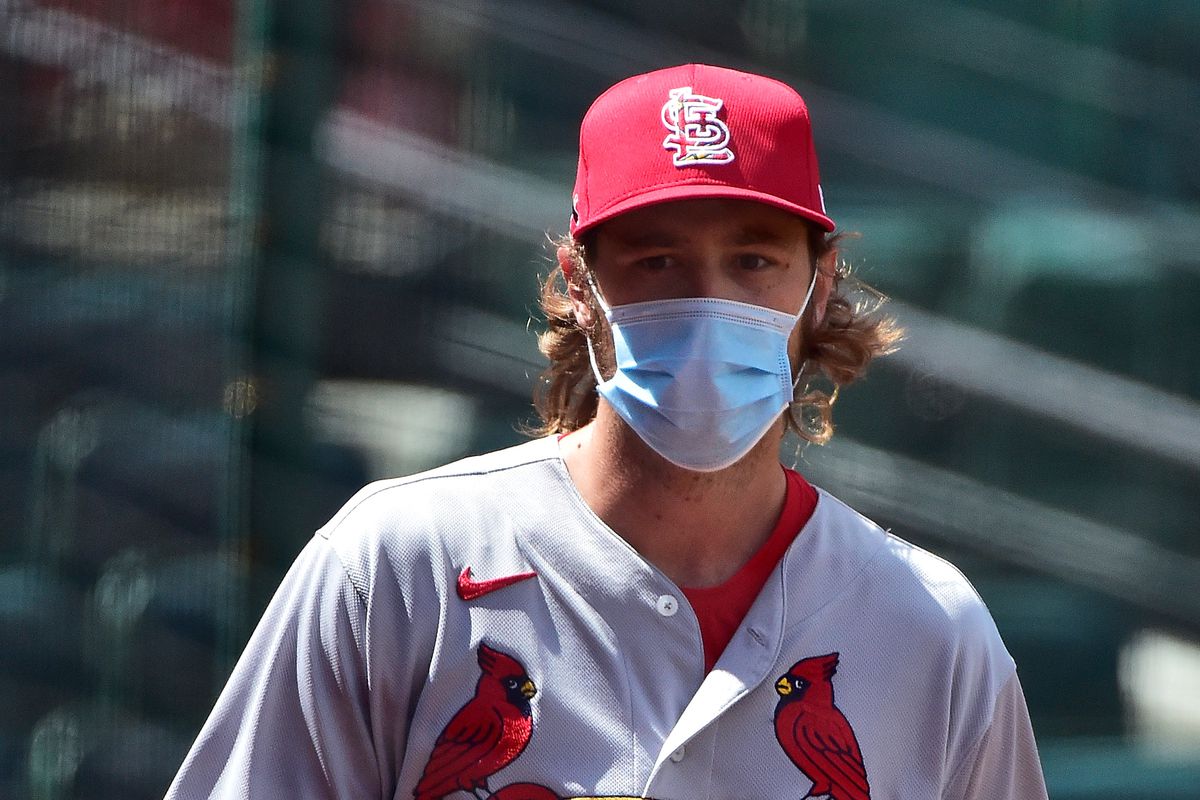 The league has postponed all of St. Louis' games through at least Thursday when the Cardinals planned to play a doubleheader against the Detroit Tigers.
Manfred: Cardinals Have 'A Path Back'
The Cardinals have now postponed 15 games, a number that will be difficult to overcome even with the use of seven-inning doubleheaders. That's assuming the team doesn't lose further games if more positive tests crop up in the days to come.
Despite that challenge, Manfred thinks the Cardinals will be back, provided there are no more surprises in the days to come.
"I absolutely see a path back for the Cardinals," Manfred told the St. Louis Post-Dispatch on Monday. "This is dependent on getting enough days with no positives that we're comfortable that we don't have any contagion risk. But 100% I see a path back."
Manfred acknowledges that St. Louis will be hard-pressed to complete a full season – even by the standards of the abbreviated 60-game schedule the league plans for 2020.
"I think whether you get all the way to 60 or not, that's difficult at this point," Manfred told the Post-Dispatch. "I think it's possible for them to play enough games to be credible, to be a credible competitor this season."
Manfred didn't specify how many games would make a season "credible." However, MLB anticipated the possibility that not all teams would complete a full schedule, and already plans to qualify teams for the playoffs based on winning percentage – a tacit acknowledgment that clubs might play differing numbers of games.
The Cardinals are the second team to miss time this season due to COVID-19. The Florida Marlins missed six games between July 27 and Aug. 3 after an outbreak on the team.
Sportsbooks May Void Bets on Win Totals
A shortened Cardinals season would impact some futures markets for bettors and bookmakers. Most sportsbooks offered win totals for MLB teams this season with the caveat that a team must play at least 59 games in order for bets to remain valid.
With St. Louis needing to play 55 games in 44 days – presuming no more COVID-19 issues or weather postponements – it seems unlikely the team will hit that mark. If MLB doesn't update the schedule to allow other Central teams to play extra games against each other, other clubs might fall short of 59 games as well. In early July, BetMGM set the Cardinals win total at 32.5. St. Louis is 3-2 on the season so far.
Ten players and 17 total members of the Cardinals organization have tested positive for COVID-19, with the most recent positive coronavirus test coming on Sunday.
According to Cardinals manager Mike Shildt, several members of the organization have experienced heavy symptoms , though none have stayed in the hospital.
"There are people that have symptoms and have had a few visits to the ER for some IVs and a little more clarity. Nobody has had to stay," Shildt told St. Louis radio station KMOX on Sunday. "Nobody is in close to any critical shape, but people are having to deal with some things that aren't comfortable at all."