The first leg of Canada's Triple Crown, the $1 million Queen's Plate, will run Sept. 12 at its traditional Woodbine home outside Toronto.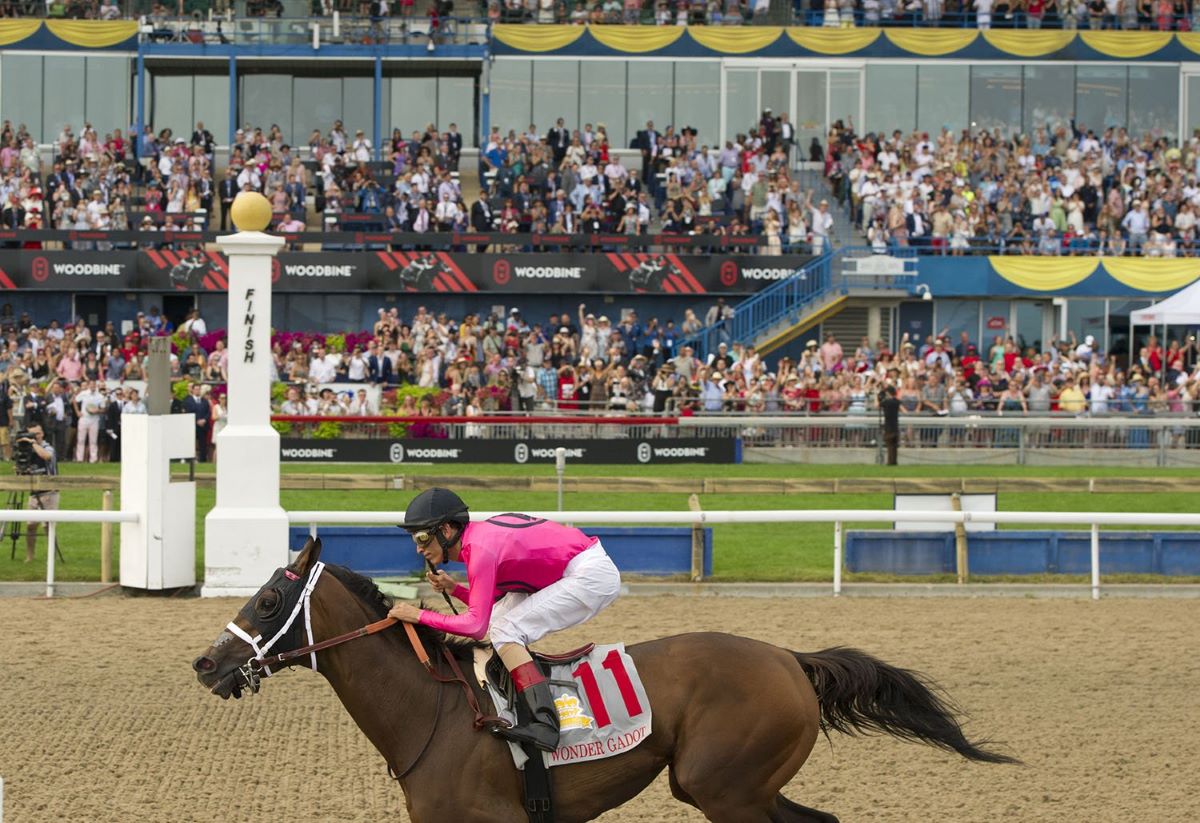 The Queen's Plate is North America's oldest continuously run stakes race and a summer fixture in Canada. Originally scheduled for June 27, it moved to its new date because of the COVID-19 pandemic that shut down Woodbine.
Woodbine reopens on June 6, seven weeks after its originally scheduled April 18 opening. When it opens, Woodbine will do so without fans, at least at the season's outset.
"The history of the Queen's Plate is so rich and the fact that it's been held every year since the inaugural race in 1860 is remarkable," said Jim Lawson, the CEO of Woodbine Entertainment in a statement. "We are honored to be able to continue this rich history in face of adversity by hosting the race for the 161st consecutive year."
Canadian Triple Crown Rarer Than its US Counterpart
Limited to Canadian horses, the 1 ¼-mile Queen's Plate is one of Canada's signature racing events and the opener to the country's Triple Crown. The Prince of Wales at Fort Erie usually runs three weeks after the Queen's Plate, but doesn't have an official date yet. Woodbine gets the third leg, the 1 ½-mile Breeders' Stakes on turf, Oct. 24.
Nobody has captured the Canadian Triple Crown since Wando, who was the 12th horse to accomplish the feat when he grabbed all three legs in 2003. By way of comparison, Justify became the 13th US Triple Crown winner in 2018.
Last year, jockey Flavien Prat rode One Bad Boy to the Queen's Plate winner's circle, completing a rare double. Prat became only the third jockey – after Kent Desormeaux in 2008 and Bill Hartack in 1964 – to win both the Kentucky Derby and Queen's Plate in the same year.
Tone Broke Turned Tone Deaf to Triple Crown Hopes
Tone Broke shattered any 2019 Triple Crown hopes when he reeled in both Avie's Flatter and One Bad Boy down the stretch to win the Prince of Wales Stakes.
In his announcement, Lawson said a September Queen's Plate was likely because it allows time for the event's prep races. Those races, the Woodbine Oaks and Plate Trial, will now run on Aug. 15.