The reopening momentum sweeping across racetracks in the United States caught a wave in Canada with the announcement that Woodbine outside Toronto will reopen June 6.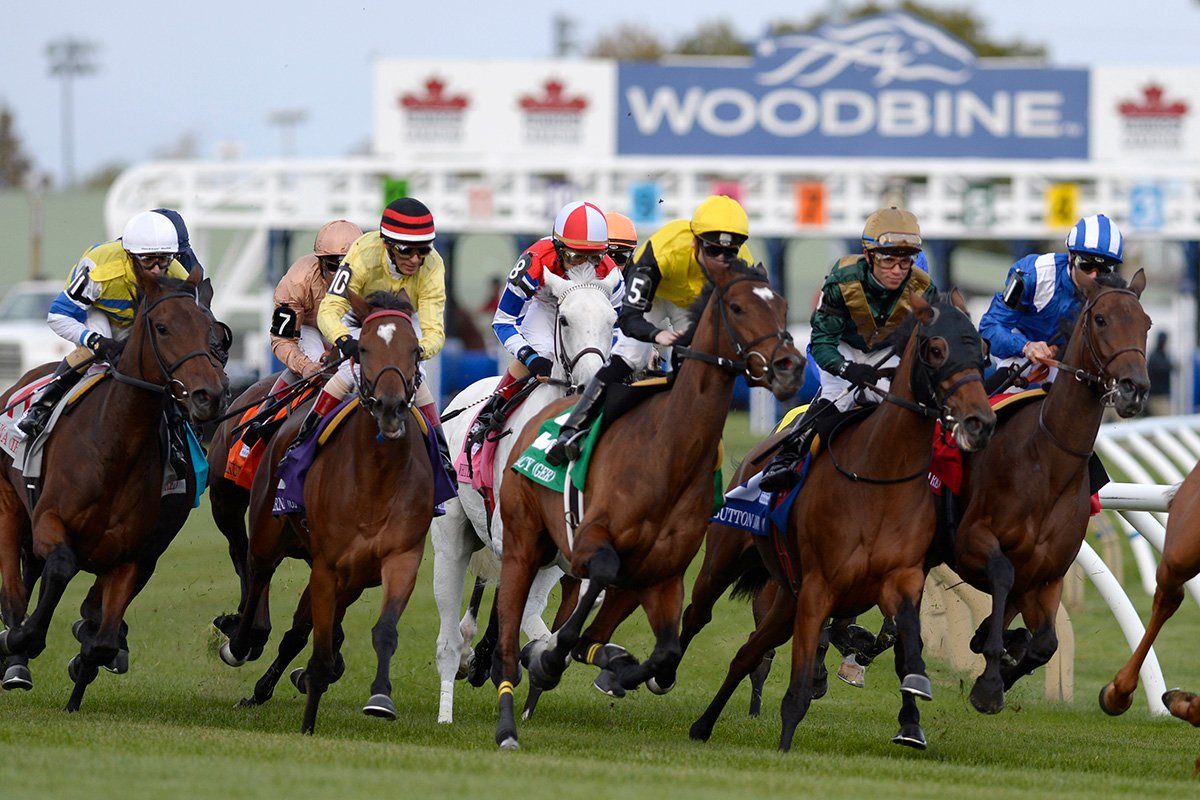 Woodbine Entertainment said it plans to open Mohawk Park for harness racing on June 5, and Woodbine for Thoroughbred racing the following day. Due to the COVID-19 pandemic, both tracks will race without fans until at least September, according to Woodbine Entertainment CEO Jim Lawson.
This is the first stage of a reopening plan implemented by the Ontario Provincial Government that will allow racetracks to reopen without spectators. The plan includes a number of physical distancing measures and safety protocols.
"This is great news for the sport of horse racing and the tens of thousands of people it employs throughout the Province," Lawson said in a statement. "With this news, our plans to resume Standardbred racing at Mohawk Park on June 5 and Thoroughbred racing at Woodbine on June 6 remain on track. We appreciate the government's recognition that we can operate spectator-free horse racing safely by following strict physical distancing protocols."
Backstretch Access Severely Restricted
Those protocols include a refigured Woodbine jockey's room prioritizing social distancing. Jockeys must wear masks from the time they walk into the paddock until they hit the starting gates. Woodbine officials will restrict backstretch access to trainers, grooms, riders, and walkers. Lawson told reporters during a question-and-answer session earlier this week that limiting backstretch access is a priority.
"We're still in that mindset to keep numbers down in the backstretch. We need to keep people safe and I can't underline that enough," he told reporters. "We all want racing to start, and the more we can control the people and control physical distancing, the better off we're all going to be."
Reopening a Gradual Process
Backstretch workers were already caring for and feeding the horses, but on Wednesday, jockeys started breezing horses. Timed workouts began today, and Woodbine's training track should open next Friday. Lawson told reporters earlier this week that turf training won't begin until June, due to Ontario's cold and wet spring. A condition book should be out by early next week.
Once Woodbine reopens, it will do so for three days (Friday-Saturday-Sunday) the first week, then add Thursdays the second week and thereafter. Harness racing at Mohawk will run its normal five days, Friday through Tuesday.
Woodbine suspended racing at both Woodbine and Mohawk Park in March after the Ontario Provincial Government ordered the closure of non-essential businesses. This forced the postponement of Woodbine's planned April 18 opening.
Look for a September Queen's Plate
The shutdown also forced the postponement of Woodbine's signature race, the $1 million Queen's Plate. That race is not only the first jewel of Canada's Triple Crown, but is also North America's longest continuously run stakes race.
Lawson told reporters the Queen's Plate, originally scheduled for June 27, should run in September. That gives horses enough of a prep season by allowing the Plate Trial and Woodbine Oaks to run in August. Plus, it carries the additional byproduct of time, which may allow fans back into the track.