The Canadians are almost always favored in curling, and the men's competition at the Winter Olympics is no exception. But Canada will face stiff competition in Pyeongchang from Sweden and a few other countries that believe they have a real chance to medal.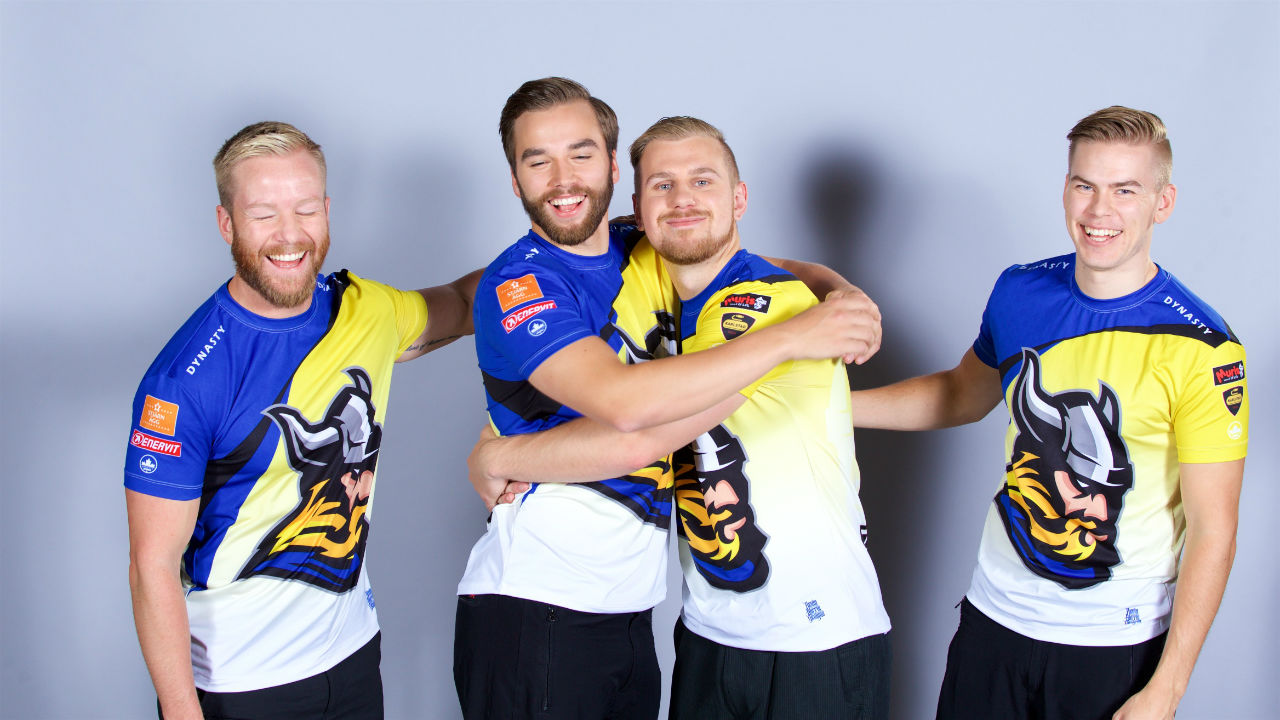 Canada is led by skipper Kevin Koe, whose team won the Canadian Olympic trials in December. Koe has to his credit three Brier titles (the Canadian men's championship), two gold medals at the World Curling Championships, and four Grand Slam titles. His rink is filled with household names in the curling world, such as vice Marc Kennedy, second Brent Laing, and lead Ben Hebert, all of whom have enjoyed success on a variety of teams throughout their careers.
Canada and Sweden Lead Pack
It's no surprise then that Canada is listed as a -165 favorite by Bovada entering the tournament. That's a position that could put the team under some pressure to bring Canada its fourth consecutive gold medal in men's curling, but Hebert says that's exactly where he wants to be going into the Olympics.
"I've always said I like being the favorite," Hebert told Regina radio station 980 CJME. "Being the favorite means if you play good, you win…if you're not the favorite you could go over and play a great game and lose, and when you're the top dog that normally doesn't happen."
But while oddsmakers have made Canada a strong favorite, many in the curling world believe that there are two teams with nearly equal chances. Sweden, skipped by flag bearer Niklas Edin, has been posted as a +275 second choice.
That's well ahead of anyone else in the field, and with good reason. Edin is currently No. 1 on the World Curling Tour order of merit, has won two world championships of his own, and captured three Grand Slam titles in the 2016-17 season. He also led Sweden to a bronze medal at the 2014 Olympics.
Several Countries Have Realistic Medal Hopes
Behind Canada and Sweden, there are several countries fielding teams that have had success on tour this season. For some of them, that includes high-profile wins over Edin and Koe along the way.
Switzerland (+1400) is skipped by Peter de Cruz, who just took down his first Grand Slam title last month at the Meridian Canadian Open, defeating Edin in the final. The Swiss finished third at last year's world championships, and will be expecting to make a run at the podium in Peyongchang as well.
Then there's the United States (+1800). John Shuster is making his fourth consecutive Olympic appearance for the USA, and his third in a row at skip. His team, which has finished third and fourth at the last two world championships, also includes Matt Hamilton, who competed in the mixed doubles curling tournament.
The Americans finished just 2-5 in that event, but expect to be among the medal contenders in men's curling. According to Shuster, the team has never been in a better position than it is now.
"My confidence in myself and my team is at an all-time high, because of the success we've had together," Shuster told the Minneapolis Star Tribune. "I know the work we've put in. To have that finish with an Olympic medal would be pretty darn sweet."