San Francisco had the luxury of not playing last week, but it was hardly a bye week before they meet the Vikings in Saturday's NFC Divisional Playoff game at Levi's Stadium in Santa Clara, Calif. The team viewed it as a regular week and practiced, except for those that were banged up. The 49ers, who are the No. 1 seed in the NFC are a 7-point favorite over the No. 6 Vikings. The over/under is 44.5 points.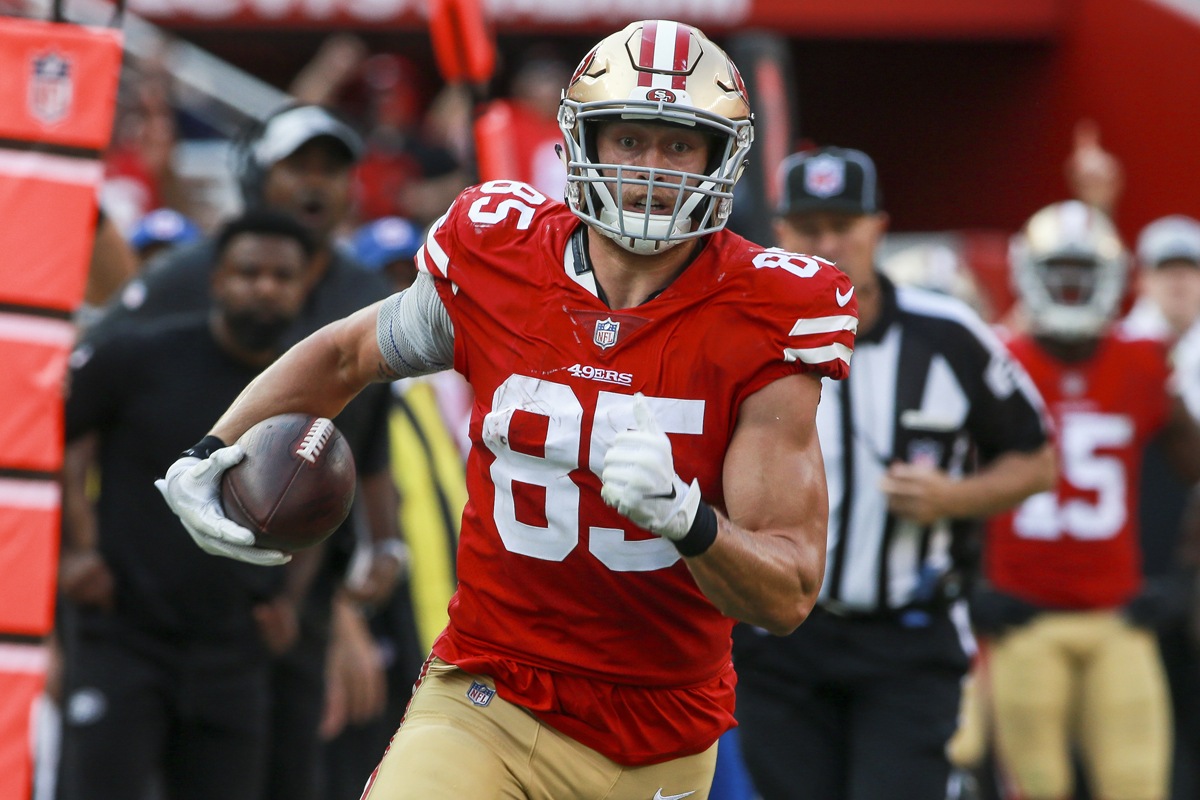 San Francisco head coach Kyle Shanahan told reporters on Thursday that last week's respite was far different from when they had a week off in Week 4 of the regular season.
"Everyone calls it a bye week, but it's not a bye week because bye weeks, usually, you want to get away for a little bit because you've got a long season ahead of you," Shanahan said. "This wasn't something you wanted to get away from. We wanted to take advantage of the time to rest and recover from a long season, and get a little bit healthier, more energy. But, at the same time you've got to stay in it every single day."
Saturday's game will feature a well-rested team in San Francisco against Minnesota, who pulled off an emotional upset of New Orleans, just six days earlier.
A Defensive Focus
Minnesota coach Mike Zimmer's defense flustered New Orleans quarterback Drew Brees. Zimmer told reporters on Wednesday that a second-straight upset is definitely possible. To pull that off, Minnesota's defense will need to be as strong as they were against the Saints when they limited New Orleans' offense to 50 yards less than their regular-season average.
"Each week, we try to look at something different," Zimmer said. "But it's playoff time and so you're always going to try to add a little bit different looks for the other team. Maybe it takes them a little while to catch on to whatever you're doing."
San Francisco's offense is ranked No. 2 in the NFL and will test Minnesota's defense. Shanahan says he's not expecting an easy game against the Vikings.
"Anytime you have the scheme that they have with the coaching staff, you have the talent they've gotten over the years mainly through the draft, but when you keep those guys and you have a good scheme and talented guys who've played together year after year," Shanahan said. "That's why I believe they're the toughest defense we've faced this year. And that's why I think they're where they're at."
SF Defense No Slouch
While Minnesota's defense has gotten a lot of attention, San Francisco is also pretty tough on that side of the ball. The 49ers rank eighth in the league. Zimmer told reporters on Tuesday why he has respect for his opponent.
"Defensively, they're very aggressive, especially with their front guys, and then their secondary plays very well," Zimmer said. "Obviously he's (defensive coordinator Robert Saleh) done a great job. They've got really good players, five first-rounders on the defensive line. They've got really good guys in the back end."
Shanahan said he will be counting on first-year defensive end Nick Bosa to put pressure on Minnesota quarterback Kirk Cousins.
"I don't care how good of tackles there are, when there's certain edge rushers, there's a few of them in this league and Bosa is one of them," Shanahan said. "When those guys can affect the quarterback on any play, you've got to be very smart. I don't care who the tackle is versus certain type of rushers, if the guy he's going against is a really good player and he knows you're throwing it every down, that guy is not going to be able to block him eventually."