Two new, low-takeout late Pick 5 wagers and what many are calling the strongest European contingent ever highlight the 2018 Breeders' Cup World Championships, set for Churchill Downs, Nov. 2-3.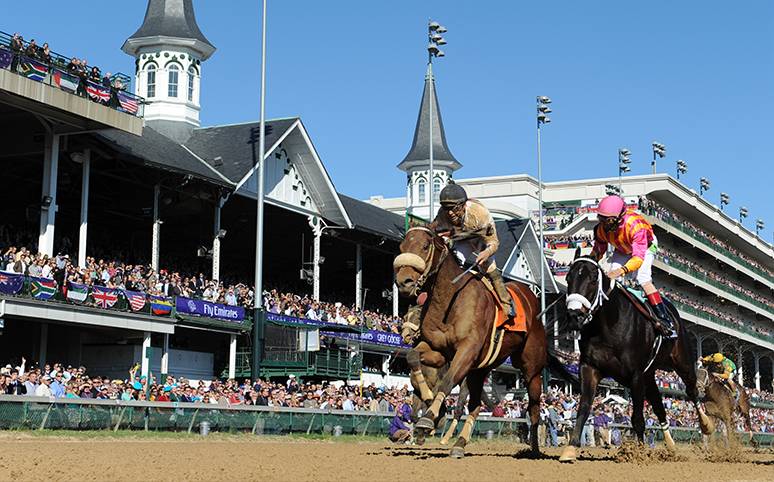 Consisting of 14 races over two days with more than $30 million in purses and special awards, the Breeders' Cup, which changes tracks annually, returns in 2018 to the site of the Kentucky Derby with a slate of new betting options. These creative new wagers are expected to help juice up the pari-mutuel pools at tracks around the globe.
Revised Breeders' Cup Betting Menu
Bettors can appreciate that these races will feature a standard $.50-cent minimum wager and Pick Five takeouts that have been reduced from 22 to 15 percent.
As part of a revised Churchill Downs betting menu, the new Pick 5s, one Friday and another Saturday, will feature solely Breeders' Cup races with pools expected to reach several million dollars, far beyond the $1 million guarantee.
Other special betting options for horseplayers:
Head2Head: Bettors can select one horse to outrun another, or bet on European vs. American steeds — offered on seven races, with a $10 minimum bet a 10 percent takeout
Jackpot Super High 5: Pick the first five finishers in order for a super-handsome payday. This bet has a $.50-cent minimum and 15 percent takeout
Daily Doubles linking Friday and Saturday races: Daily Double wagering linking a Friday race to a Saturday race will have a $1 minimum
Future Stars Friday Pick 5: This Friday late Pick 5 will group all five Breeders' Cup Juvenile races, exclusively for 2-year-olds
The Saturday late Pick 5 concludes with the $6 million Breeders' Cup Classic, essentially the race series' main event. If the three preceding Pick 5s don't have any winners, officials say, then the carryover pool will be added to the Saturday late Pick 5.
The Jackpot Super High 5 will be available on every race on the Friday and Saturday cards, including the undercard races, with the exception of the Saturday finale (there will be one race after the Classic).
A record 221 pre-entries for 2018 Breeders' Cup were announced last week, including five previous Breeders' Cup winners.
European Trainer Invasion
European-trained horses are expected to be strong contenders in several of Breeders' Cup events, adding a little spice to the chase.
Enable, the dual Prix de l'Arc de Triomphe heroine whose 10-race career has resulted in nine wins and one show, leads the bunch. Though some question how well the 4-year-old super-filly will run having been only been lightly raced this year due to a variety of training setbacks. She's the horse to watch in the $4 million Breeders' Cup Turf at 1˝ miles.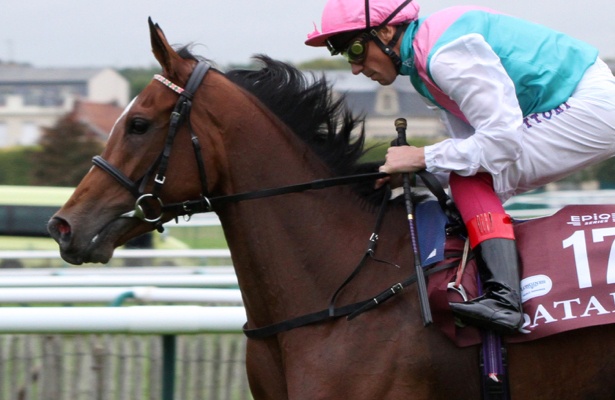 Enable's trainer John Gosden also conditions 3-year-old Roaring Lion. He's expected to run in the Classic, where he's slated to start in post position 2 at a morning line of 20/1. Roaring Lion's most recent success came on Champions Day at Royal Ascot in England in the one mile Queen Elizabeth II Stakes on the grass. However, his three previous Group One wins were over 1Ľ miles, the distance of the $6 million Breeders' Cup Classic contested on Churchill Downs' historic dirt oval.
Andre Fabre, another upper echelon European trainer, is expected to challenge Enable with last year's Breeders' Cup Turf winner Talismanic and stablemate Waldgeist.
Irish-based trainer Aidan O'Brien pre-entered 18 horses, the most among trainers in what some are calling the strongest overseas contingent to ever participate in the history of the event.