Walker Buehler shut down the Atlanta Braves in Game 6 of the National League Championship Series to earn the Los Angeles Dodgers one more shot at a World Series berth.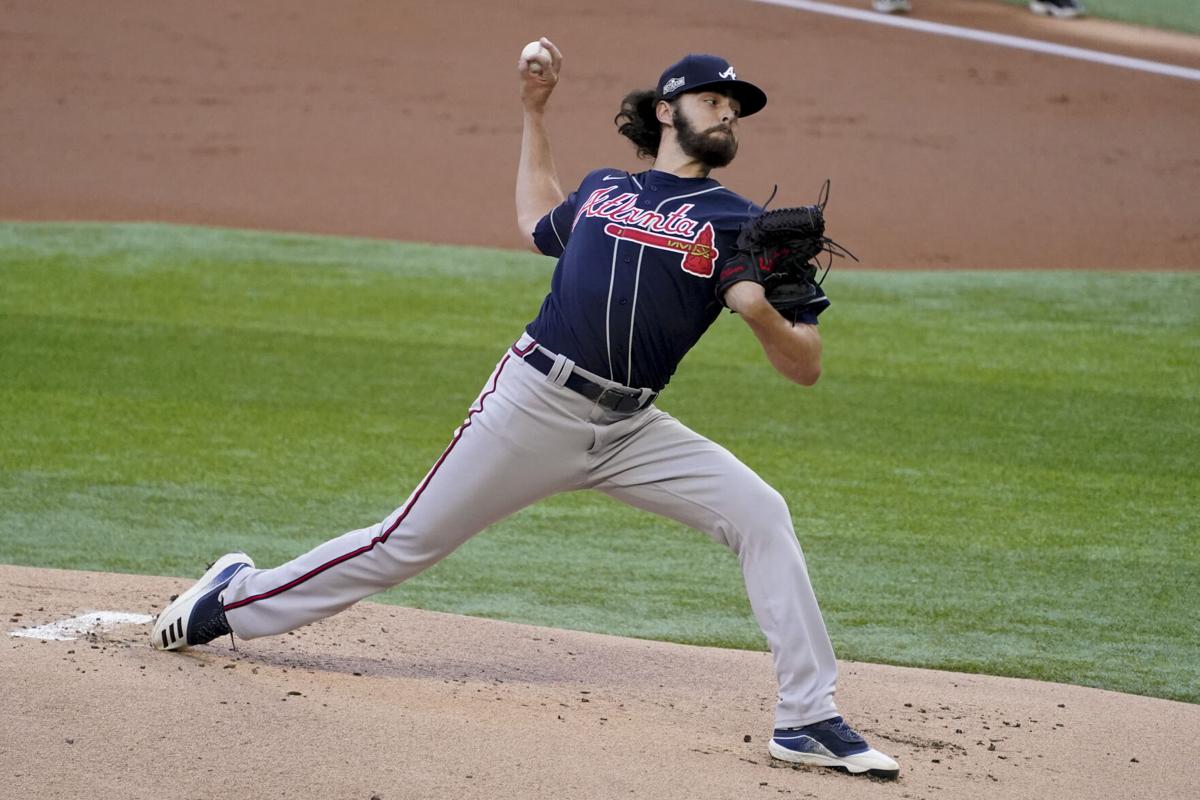 The Dodgers won Game 6 by a 3-1 margin to force a decisive Game 7 in the NLCS.
Buehler, Early Homers Lead Dodgers to Game 6 Win
Buehler threw six shutout innings on Saturday, scattering seven hits while striking out six to get the win.
"He doesn't panic and loves the great moments," Dodgers manager Dave Roberts told reporters. "The great ones make great pitches and big pitches in big sports. And he's done that time and time again."
---
Braves vs. Dodgers Odds – NLCS Game 7 (via FanDuel)
Money Line
Braves: +134
Dodgers: -154
First inning home runs by Justin Turner and Corey Seager provided all the runs Los Angeles would need for the night. Atlanta starter Max Fried recovered to pitch a solid 6.2 innings in a losing effort, which may have helped keep the Braves bullpen fresh for Game 7.
"When you throw a letter-high curveball to Seager, he's going to do what he did to it," Fried said afterwards, analyzing his performance. "A fastball right down the middle to Turner, he did the same. I felt like I was searching for it, instead of going after guys and hitting spots."
That outburst set up a Game 7 in the NLCS. The ALCS also went the distance, with the Tampa Bay Rays narrowly avoiding a total collapse after building a 3-0 series lead to finally finish off the Houston Astros on Saturday. That makes 2020 only the third year in which both league championship series have gone seven games. Both series also went the distance in 2003 and 2004.
Anderson Gets the Ball for Game 7
Ian Anderson will start Game 7 for the Braves. The rookie has pitched brilliantly in the playoffs so far. In three appearances, Anderson has compiled a 2-0 record without allowing a run in 15.2 innings. He threw four shutout innings against the Dodgers in Game 2 of the NLCS.
"This is what you play for," Anderson told reporters. "You play to help your team advance and you play to leave everything out there. I know everybody is going to do that tomorrow."
There's still the question of who the Dodgers will send to the mound on Sunday night. The obvious choice is Tony Gonsolin, who started Game 2 for Los Angeles. However, he struggled in that appearance, giving up five runs over 4.1 innings of work.
"I think it's the same situation as a Game 2, Game 3, Game 4, Game 1," Gonsolin told reporters of the possibility of him pitching in Game 7. "It's all the same to me. Just got to go out there and throw my game."
The Dodgers could also begin the game with an opener from the bullpen, then go with an all hands on deck approach for nine innings. In either case, Clayton Kershaw, Dustin May and Julio Urias could all come out of the bullpen to pitch in the elimination game.
With the Dodgers starting pitcher unknown, sportsbooks have posted only limited betting options as of early Sunday afternoon. FanDuel Sportsbook lists Los Angeles as a -154 favorite over Atlanta (+134) in the contest.