Bartolo "Big Sexy" Colon, who turns 47 on Memorial Day weekend, wants to play one more season of major league baseball. If Colon has his way, the former Cy Young winner would love to end his career with the New York Mets.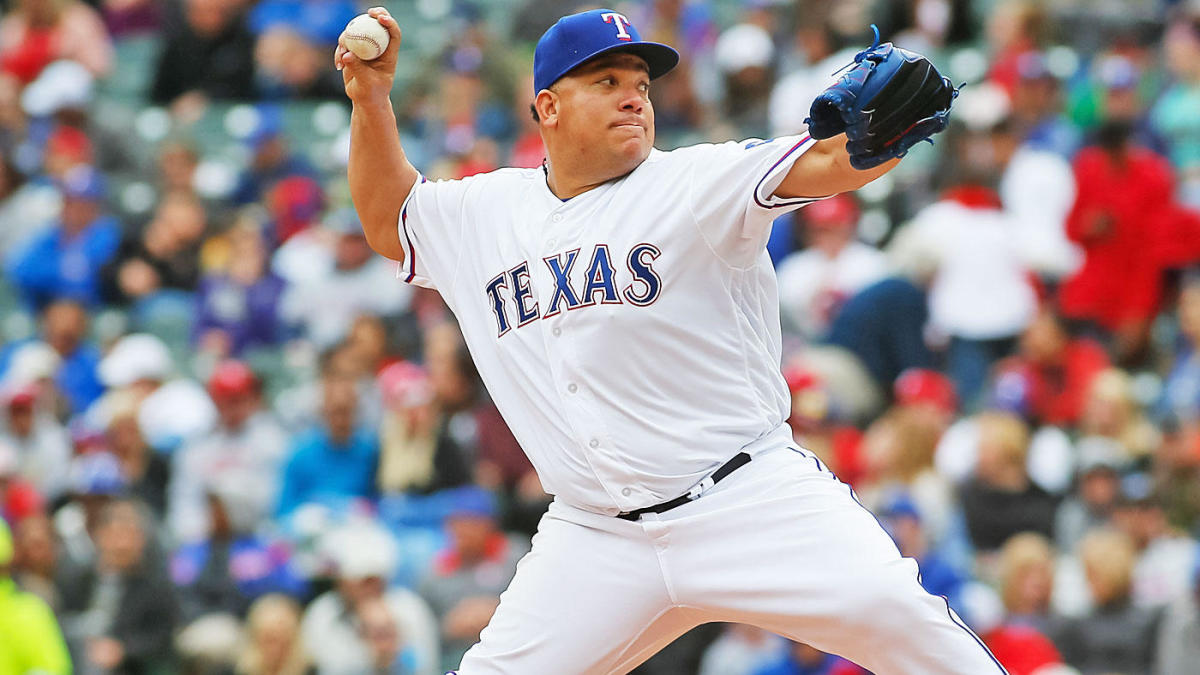 Colon last pitched in the majors in 2018. He's since signed with the Mexican League's Acereros de Monclova in hopes of latching on with a MLB club.
"I thought that last year, maybe I would have the opportunity," Colon told ESPN. "I know that if it didn't happen last year, this year would be less likely. I'm getting older and the game is all about the young pitchers coming up. When you get older, teams no longer need your services."
In 2018, Colon went 7-12 in 24 starts with the Texas Rangers as a 45-year old hurler. He finished the season with a 5.78 ERA.
Over a professional career that spanned 21 seasons in the summer sun, Colon started 552 games for 11 different major league teams. He posted a 247-188 career record with a 4.12 ERA and 1.312 WHIP. Colon whiffed 2,535 hitters in 3,461.2 innings.
If it were up to Colon, he'd play well into his 50s. For now, he'd love a shot at reaching the 250-win plateau.
"If it was up to me, I would retire with the Mets," said Colon. I would like my career to end in New York."
Colon remarked that his stint with the Mets between 2014 and 2016 marked the happiest of his career.
Big Sexy Colon
Big Sexy spent time on 11 different teams. Instead of Six Degrees of Kevin Bacon, big leaguers play Six Degrees of Big Sexy.
Colon grew up in the Dominican Republic. He began his career with the Cleveland Indians in 1997. He spent his longest tenure in Cleveland, where he won 75 games in six seasons, including an 18-5 season in 1999. The Indians traded him to the Montreal Expos midway through the 2002 season.
---
NL Teams: NY Mets, Montreal Expos, Atlanta Braves
AL Teams: Cleveland Indians, Anaheim/Los Angeles Angels, Oakland A's, Chicago White Sox, Minnesota Twins, Texas Rangers, NY Yankees.
---
Colon spent four seasons with the LA Angels. Heck, he's so old, they were called the Anaheim Angels when he joined them in 2004. In 2005, Colon went on a heater during a Cy Young season. He went 21-8 with Angels for his best career-season.
Pitching a complete game has become rarer and rarer in the modern MLB where pitching by committee has become the norm. Colon tossed nine complete games in 2003. He recorded 38 complete games in his career.
Colon currently finds himself tied with Jack Quinn for 50th all-time in MLB wins by a pitcher. He's only four behind Bob Gibson and CC Sabathia, who have 251 each.
With both Colon and Sabathia no longer on an MLB roster, Justin Verlander (Houston Astros) holds the record for most wins by an active pitcher with 225.