New York Yankees pitcher CC Sabathia keeps providing his team victories and achievements for a team that hasn't had many bright spots. The Bronx Bombers have been besieged by injuries, with 14 players hitting the disabled list since the beginning of the season.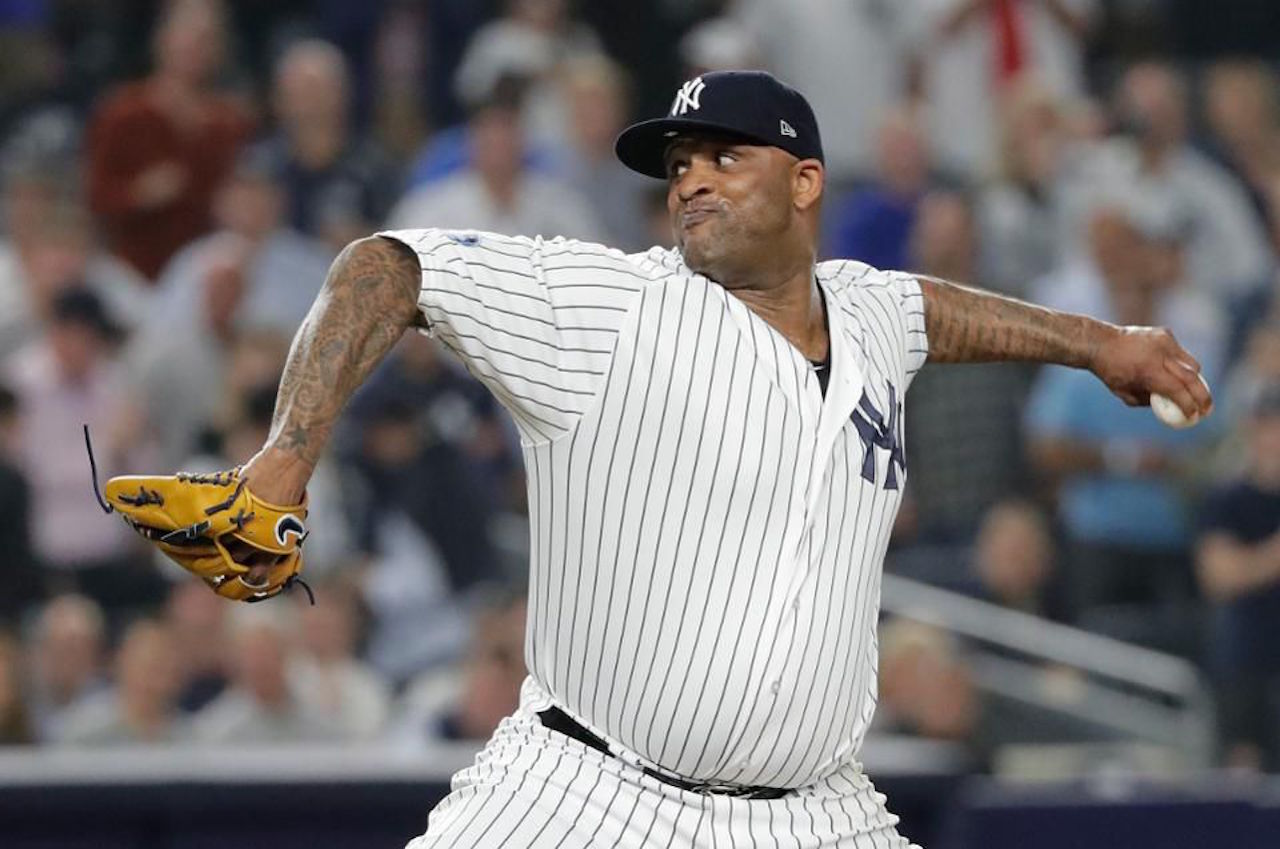 Despite what was resembling an emergency room rather than a ball team, the Yankees are atop the American League East Standings, 3.5 games better than the Boston Red Sox.
Sabathia isn't the pitcher he once was, but he is 4-4 on the season. He has also reached two milestones this year. The first was nearly two months ago when he became the 17th pitcher in history to record 3,000 strikeouts. The second was when he reached his 250th victory on Wednesday. He is only one of 48 pitchers to reach that milestone.
"It's crazy to put my name up there with some of those guys that I idolize, and some of those names that are enshrined in baseball history," Sabathia said. "To be part of that, it's a big deal."
Team Overcoming Injuries
At one point this season the Yankees roster looked more like a medical chart. The team had 17 key players on injured reserve at one time or another, including stars Didi Gregorious, Aaron Judge, and Giancarlo Stanton.
Not even Sabathia could avoid the injury bug that was plaguing the Yankees. The lefty landed on the 10-day injured list with right knee inflammation near the end of May.
It was not the way Sabathia wanted to see his last season go. He had started the year on the shelf because of an angioplasty and right knee surgery. He announced this would be his last season.
Now, though, the 38-year-old is working towards helping New York get back to the World Series.
Yankees Getting Stronger
The steady stream of bad news is now reversing, and the Yankees are poised to get key players back. Gregorious returned a week ago, after undergoing offseason Tommy John surgery. Manager Aaron Boone was glad to see his shortstop return.
"I thought he looked really good up there," Boone said. "He swung the bat well. It was good to see him out in the field. He didn't have a lot of action out there, but obviously a good first day for him to get a couple hits under his belt. He can get in the flow now. It's just great having him back."
Boone gets another present when Judge joins fellow slugger Stanton back in the lineup. He is scheduled to play Friday. Judge suffered a left oblique injury in April. He completed a rehab assignment in Triple A and was declared he was pain free.
"Right when I could start swinging, I felt I was ready to play in a game," Judge said. "Then it's about getting the reps and seeing live pitching again, seeing professional pitching and getting comfortable with that. I've been ready to go for a while now."
Boone said he'll be cautious with Judge.
"I'll take it slow with him as far as only playing him a few days, then a day off and build him that way," Boone said. "The one thing he hasn't done is play a ton of games. Being out for [eight] weeks, I want to build him up smartly. I probably won't play him four, five, six days in a row. We'll build to that."