The Baltimore Ravens lost starting quarterback Lamar Jackson to an ankle injury against the Cleveland Browns that saw him carted off the field.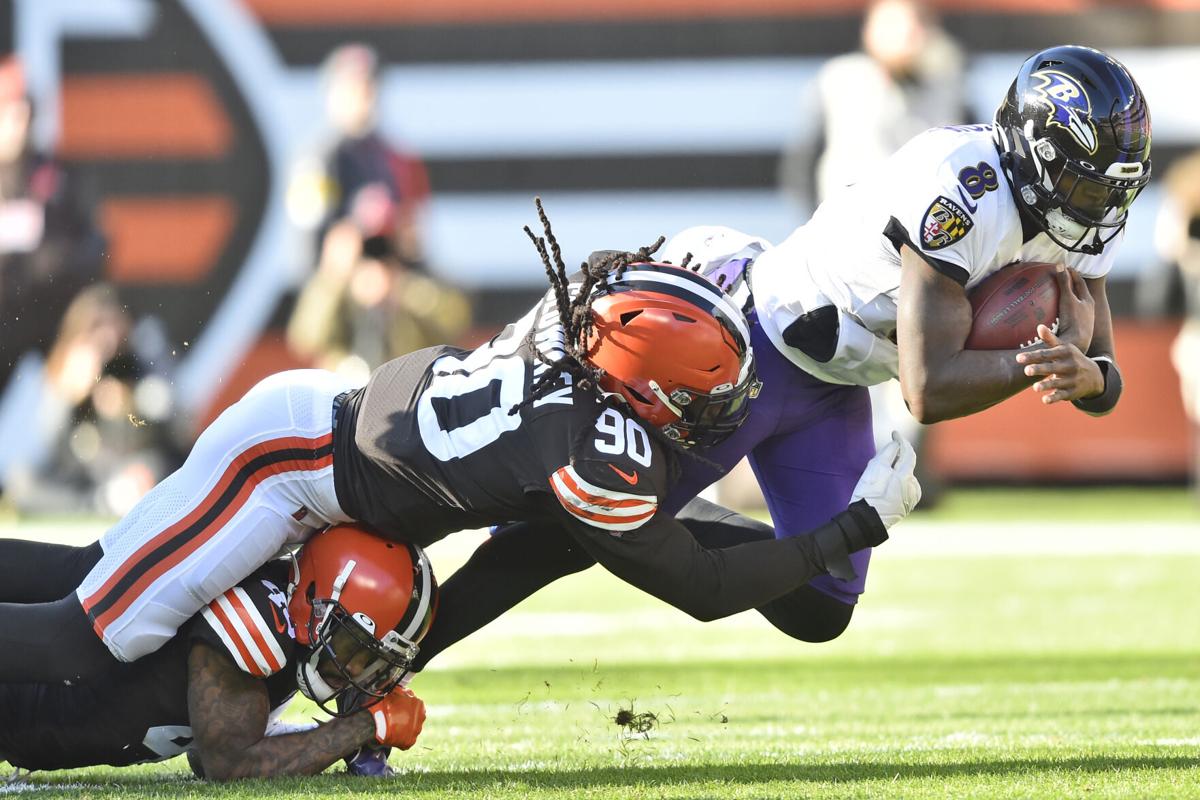 Late in the first quarter, Cleveland Browns linebacker Jeremiah Owusu-Koramoa tackled Jackson from behind and rolled his ankle. At the time, the Browns led 10-0. Jackson threw 4-for-4 with 17 passing yards before exiting the game.
By halftime, the Browns opened up a 24-6 lead with the Ravens only putting points on the board thanks to a pair of Justin Tucker field goals. The Browns wouldn't score any more points the rest of the game.
Jackson will undergo an MRI on Monday morning to determine the severity of his injury. He sprained his ankle last week and the Ravens hope he just aggravated the sprain and that the injury is nothing more serious, like a fracture or serious ligament damage.
Can't clearly see the mechanism for right ankle injury on @Lj_era8. pic.twitter.com/0h42LxIbi2

— David J. Chao – ProFootballDoc (@ProFootballDoc) December 12, 2021
Backup QB Tyler Huntley almost led the Ravens to a remarkable comeback after they outscored the Ravens 16-0 in the second half. The Ravens' banged-up defense pitched a shutout against the Browns in the second half. However, the Browns held off the late surge and won 24-22.
Huntley finished 27-for-38 with 270 yards, one touchdown, and no interceptions. Huntley also added 45 rushing yards on six attempts. Tight end Mark Andrews had a huge performance with 11 receptions for 115 yards and a touchdown, while wide receiver Rashod Bateman caught seven passes for 103 yards.
Despite the two-point loss, the Ravens pulled off a sick backdoor cover at +2.4 in this divisional tilt.
The Ravens still lead the AFC North with an 8-5 record, but the Browns closed the gap, improving to 7-5 on the season.