The Baltimore Ravens have been decimated with the injury bug this season, but their biggest loss occurred on Sunday when All-Pro cornerback Marlon Humphrey tore a pectoral muscle in a one-point loss against the Pittsburgh Steelers.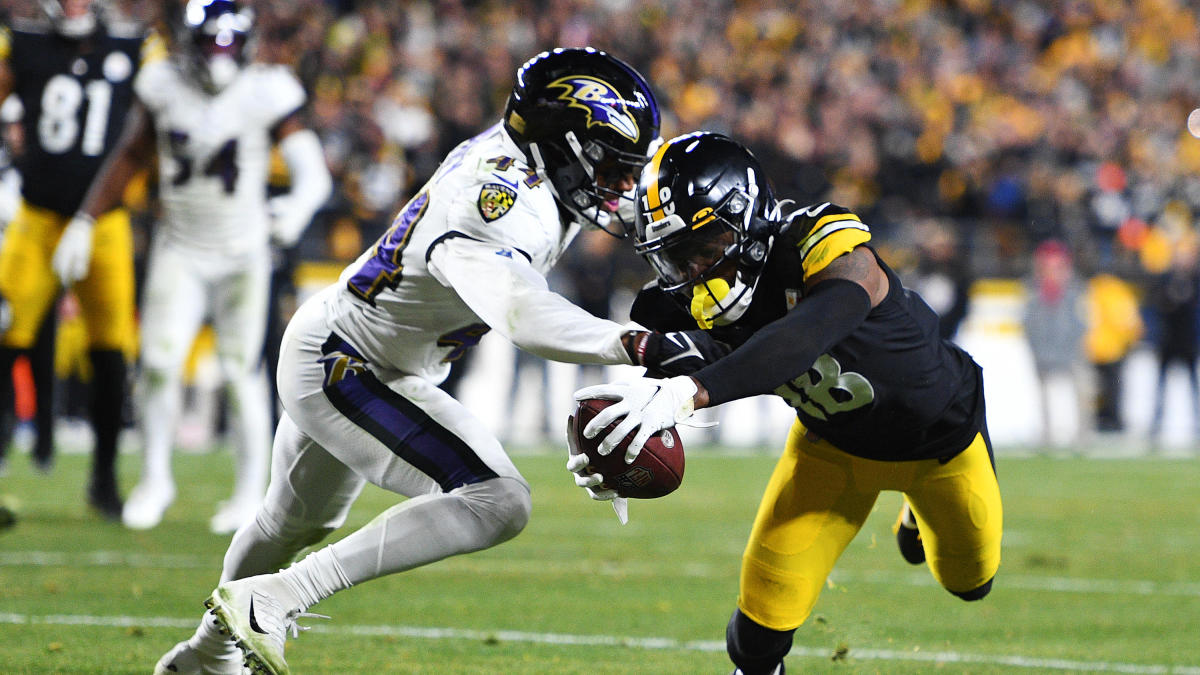 The injury occurred on a play late in the fourth quarter when Humphrey failed to tackle and prevent Steelers WR Diontae Johnson from scoring a touchdown.
Despite the loss to their division rival, the Ravens (8-4) still hold on to a one-game lead in the AFC North. Humphrey, meanwhile, will undergo season-ending surgery to repair his pectoral muscle.
The loss of Humphrey will sting the most because he's a two-time All-Pro cornerback and the Ravens' top shutdown defender. He's one of two players in the NFL with 50 knockdowns and 10 stripped balls (aka forced fumbles). Even if, by chance, an opponent caught a pass, Humphrey had quick hands and the arm strength to rip the ball away.
The Ravens put Marcus Peters on the IL after he blew out his knee in the preseason. Peters tore his ACL days before the season opener in September, which was a harbinger of doom for the rest of the locker room. In total, 17 Ravens were placed on the IL this season, including three starters in their secondary.
"We've got a lot of injuries, so we've been dealing with stress all season, and we've still been able to overcome it," said nose tackle Brandon Williams. "That's what we plan on doing. The show must go on. We still have games to play."
"We'll go on with the guys we've got," said head coach John Harbaugh. "We have really good players who can step in and play and be ready to go."
Chris Westry is the next man up in the defensive rotation, if he can play this weekend against the Cleveland Browns. He's recovering from a thigh injury.
The Ravens are +1600 odds to win the Super Bowl according to a recent update by the Westgate SuperBook in Las Vegas.