Officials at Augusta National announced on Wednesday that no fans will be allowed at this year's Masters. The tournament, usually played in April, was moved to Nov. 12-15 because of the COVID-19 pandemic. Online sportsbooks had the "yes" for fans at the Masters at -150, while the "no" was +110.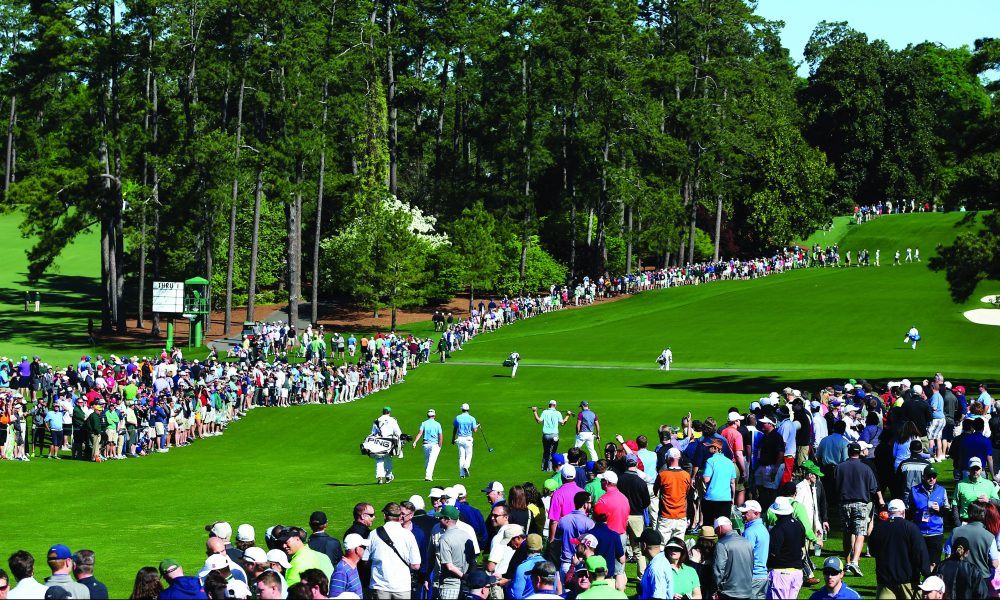 When Augusta National chairman Fred Ridley told reporters about the rescheduling of the Masters' date, he said he expected fans to be in attendance. On Wednesday, however, he said in a statement that wasn't possible.
"As we have considered the issues facing us, the health and safety of everyone associated with the Masters always has been our first and most important priority," Ridley said. "Throughout this process, we have consulted with health officials and a variety of subject-matter experts. Ultimately, we determined that the potential risks of welcoming patrons and guests to our grounds in November are simply too significant to overcome."
That doesn't mean Ridley isn't upset that patrons won't be allowed at Augusta National. The Masters, which first began in 1934, was canceled from 1943-1945 because of World War II.
"Even in the current circumstances, staging the Masters without patrons is deeply disappointing. The guests who come to Augusta each spring from around the world are a key component to making the Tournament so special," Ridley said. "Augusta National has the responsibility, however, to understand and accept the challenges associated with this virus, and [to] take the necessary precautions to conduct all aspects of the tournament in a safe manner."
No Fans an Adjustment for Players
The USGA, which conducts the US Open, announced two weeks ago that fans would not be allowed at Winged Foot Golf Club for that major on Sept. 17-20. The PGA Championship, which was held last week at Harding Park, was also played without fans.
The PGA Tour has flirted with the idea of having fans since the restart on June 13. They ultimately decided against it. There are no plans to have galleries for the rest of the season, which concludes on Sept. 7 with the Tour Championship.
Not having fans at golf tournaments is the new normal. Golfers, however, say it has definitely taken getting used to.
"Personally, I would love to have fans out here," Bryson DeChambeau said at last week's PGA Championship. "They're what create an amazing environment. Not having them for a major championship is kind of a downer, but at the same time, we understand and respect all the regulations that we have to implement considering the environment we are in today. I'd also say that I'm looking forward to them coming back. It's going to be a lot of fun when they can get back out there and amp us up."
Masters Patrons Part of Event's Charm
There are few events in sports where the tradition of fans is so ingrained. There's a waiting list to get tickets for the annual major and current badge holders have been known to pass them down to their descendants.
Patrons often attend the Masters with folding chairs in hand. They set them up at the same place at Augusta National they have for years. The roars through the Georgia Pines often signal to golfers if a birdie has been made by a competitor near the top of the leaderboard.
Zach Johnson told reporters on Wednesday that it will be hard to not have fans at the Masters.
"I really can't fathom it, but that being said, I can't fathom not having the Masters tournament this year," Johnson said. "It's unfortunate. I, like my peers, I don't like to speak for them, but I guarantee you they'd say specifically Thursday through Sunday, we would love to have fans out there. There's an entertainment value in our product, in our game, in our sport that's immense, and it's fun knowing there's energy out there."