There was a time when Tiger Woods ruled major championships, but like everything else, times have changed. Other than his stunning win at the 2019 Masters, his last victory at a major was in the 2008 US Open. As a result, oddsmakers don't believe he'll be a factor at this week's PGA Championship at Harding Park in San Francisco.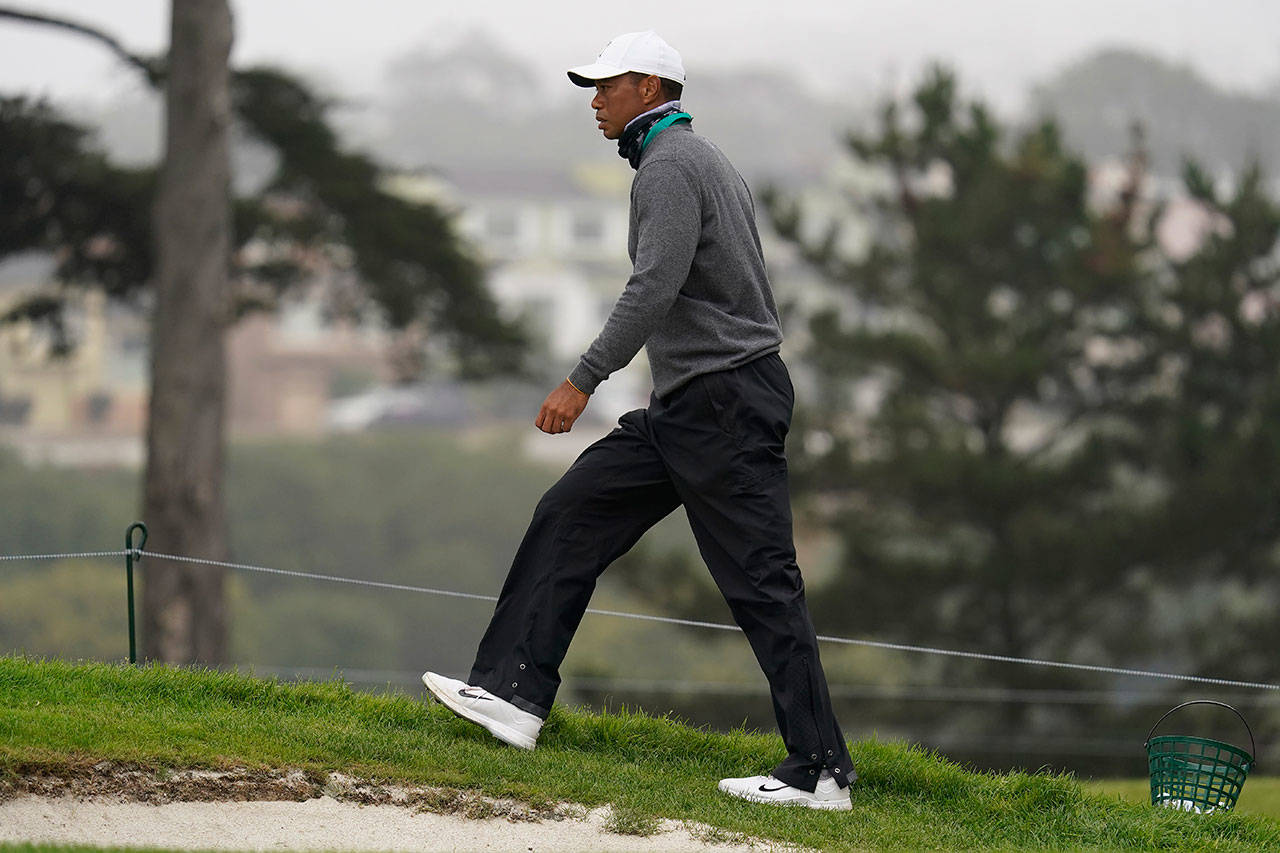 Woods is anywhere from 20/1 to 33/1, depending on the sportsbook. Justin Thomas is the favorite to win at 9/1. Several golfers, including Rory McIlroy, Jon Rahm, and Bryson DeChambeau are ahead of Woods on the betting board.
The reason for the lack of confidence in the 44-year-old is two-fold. First are Woods' results in recent majors. Since his victory in last year's Masters, Woods missed the cut in the PGA Championship, tied for 21st at the US Open, then missed the cut at the Open Championship.
After shooting 78-70 and missing the cut by five shots at the Open Championship, Woods sounded like he was facing his golfing mortality after the first day.
"I'm not 24 anymore. Life changes, life moves on," Woods said. "I can't devote the hours to practice like I used to. Standing on the range, hitting balls for four or five hours, go play 36, come back, run 4 or 5 miles and then go to the gym. Those days are gone, OK?"
Woods Preps Differently
The days of finding Woods on the driving range all afternoon are gone indeed, as his preparation for majors has definitely changed. That's another reflection in oddsmakers' lack of confidence in the 15-time major winner.
Woods has played just once since the PGA Tour came back from its 12-week break due to the COVID-19 pandemic. He committed to last month's Memorial Tournament and shot four rounds in the 70s, finishing tied for 40th.
The one tournament that some thought he might play was last week's World Golf Championships-FedEx St. Jude Invitational. Woods skipped it, saying he thought it was better for his preparation for the PGA Championship.
Woods was spotted at Harding Park on Sunday. He played 18 holes, then had a nine-hole round on Monday. Woods told reporters on Tuesday that he will be ready for the start of Thursday's major.
"This is what I've been gearing up for," Woods said. "We've got a lot of big events starting from here, so looking forward to it. This is going to be a fun test for all of us. The rough is up. The fairways are much more narrow."
Odds Still Favoring Woods
Though Woods missed the cut in two of his last three majors, sportsbooks believe he will be playing on the weekend. The Westgate had Woods as a -200 to make the cut, and a +200 to miss.
In the five head-to-head matchups at FanDuel, Woods is the underdog in three of them.
To beat Collin Morikawa +154
To beat Rory McIlroy +154
To beat Phil Mickelson -142
To beat Sergio Garcia -132
To beat Bryson DeChambeau +146
Woods, though, says he isn't worried about playing well at this major championship.
"I feel good," Woods said. "Obviously I haven't played much competitively, but I've been playing a lot at home. So I've been getting plenty of reps that way. The results that I've seen at home, very enthusiastic about some of the changes I've made, and so that's been positive."
We'll see for ourselves starting on Thursday.