Things aren't going well in the PSG dressing room and those with inside knowledge of the team make no secret about it.
On Sunday, star forward Kylian Mbappe was caught by the cameras complaining to Idrissa Gueye on the PSG bench. The dialogue took place after Julian Draxler, who was subbed in for Mbappe, scored from a Neymar assist. Mbappe was angry with Neymar for not passing him the ball while he was on the pitch.
"That tramp doesn't pass me the ball," Mbappe told Gueye as Canal+ broadcast his rage. The 23-year-old spent 88 minutes on the pitch and missed at least three big chances. Mbappe played his fourth game without a goal and his frustration was palpable.
PSG won the game vs Montpellier 2-0 and extended their lead at the top of Ligue 1. The Paris giants stand first in the French league with an 8-0 record, and are already nine points clear of second-place Lens.
Ligue 1 isn't their main worry, though. PSG remains untroubled in its domestic results, but could face challenges in the Champions League. Mauricio Pochettino's men weren't convincing in their sole Champions League outing so far, drawing 1-1 in Brugge. On Tuesday, last season's finalists, Manchester City, come visiting in what is one of the most anticipated clashes in European football since the start of the campaign.
Donarumma wants a starring role
Mbappe has a complicated relationship with PSG at the moment. The superstar forward is unhappy with the club's decision not to sell him to Real Madrid before the end of the transfer window. The Frenchman becomes a free agent next summer and his mind looks set on joining Real. Mbappe isn't the only one who's not smiling much these days in the PSG group.
Part of the stellar acquisition spree at PSG this year which also saw Messi and Sergio Ramos move to Paris, Euro 2020 champion Gianluigi Donnarumma is also questioning Pochettino's choices. The Italian keeper expected to become the first choice at Parc des Princes in front of Keylor Navas. Donnarumma only started two games against Clermont and Lyon, then went back to the bench for the trip to Metz and the home win vs Montpellier.
If the situation doesn't change fast, Donnarumma might soon be considering a return to Serie A as Juventus is trying to tempt him away. Juve wanted to sign him once it was clear he would not extend his contract with AC Milan, but PSG's terms were far superior.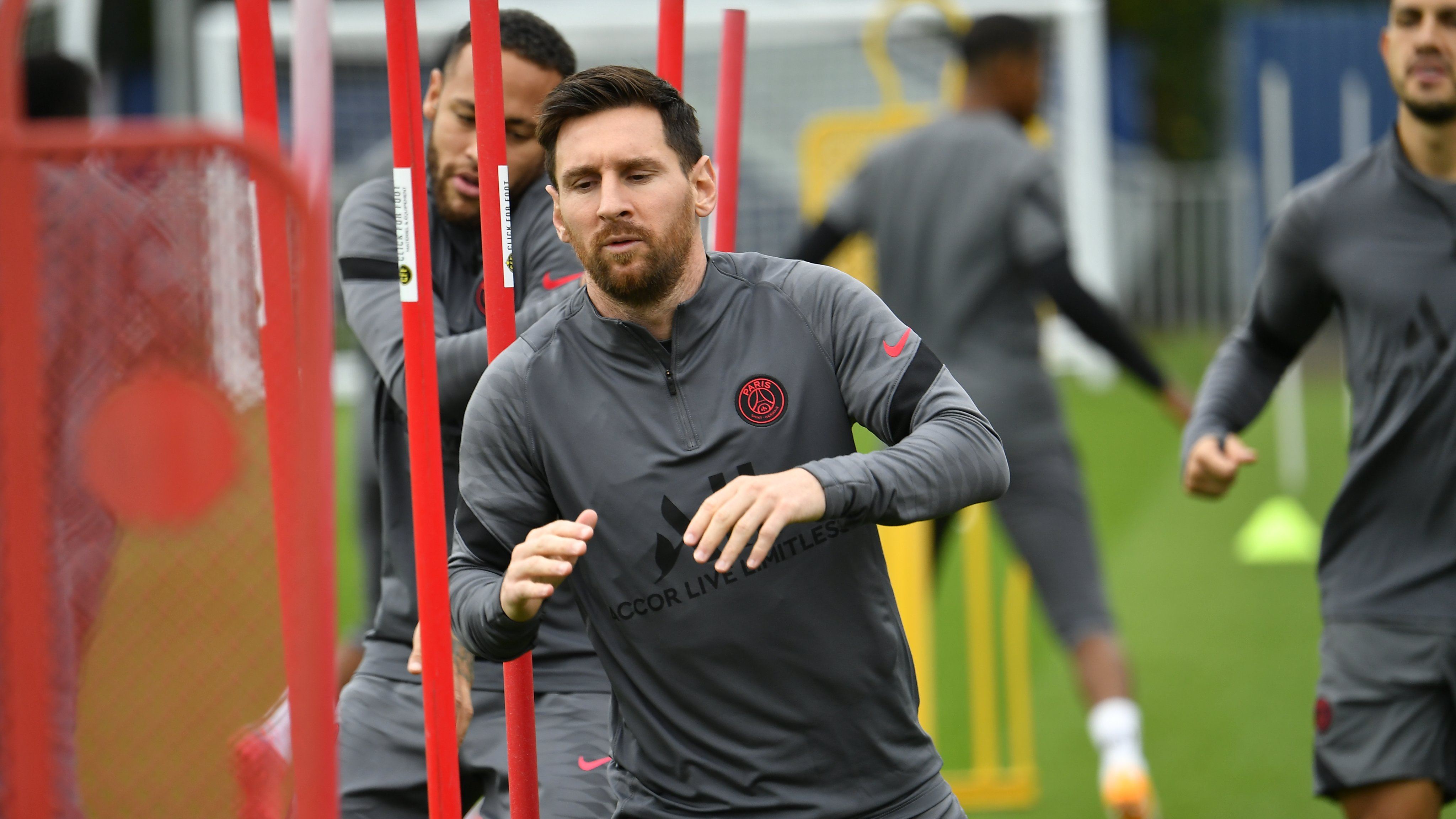 Messi is on his way back
Leo Messi suffered an injury in the dramatic 2-1 win over Lyon two weeks ago, but will be on the match squad for City on Tuesday. Pochettino wants to have him involved but, at this point, it remains unclear whether will start the match. Messi is yet to score in the PSG shirt following his move to France.
His mentor at FC Barcelona, Pep Guardiola, now the Man. City boss wants to confront Messi. Guardiola joked in the press conference before the game, saying he "doesn't know" what to do to stop PSG's dynamic trio of Messi, Neymar, and Mbappe.
"I don't know what we should do to stop them, honestly. They are so good," Guardiola said. "They are exceptional players. All of them are so good individually, they can combine and work together. With this amount of quality, I don't know, really."
"I don't know what we should do" 😂

Pep Guardiola is asked how Man City plan to defend against PSG's front three of Neymar, Messi and Mbappepic.twitter.com/0n7ovexNL2

— Sun Sport (@SunSport) September 27, 2021
City won eight of its last nine Champions League matches and is at +125 for a win at Parc des Princes. The English champions scored at least two goals in eight of their last nine Champions League matches. A bet on City scoring at least two goals in Paris on Tuesday stands at +100.
Guardiola's team won their last three matches against PSG. Messi, Neymar, and Mbappe are looking to stop that streak. A Messi goal from outside the box is at +400. A brace coming from a distance sits at a huge +3900. Neymar shooting on target in both halves is at +650.
A goal from Messi at any moment during the game is at +110. Mbappe to open the scoring brings +450.