After last week's spate of college football upsets, OG's so-called expert at Five Bets has some serious makeup in order. It was the first week out of seven that we had a losing record. We are going to try and redeem ourselves after our 2-3 stint and are going after safer picks this week.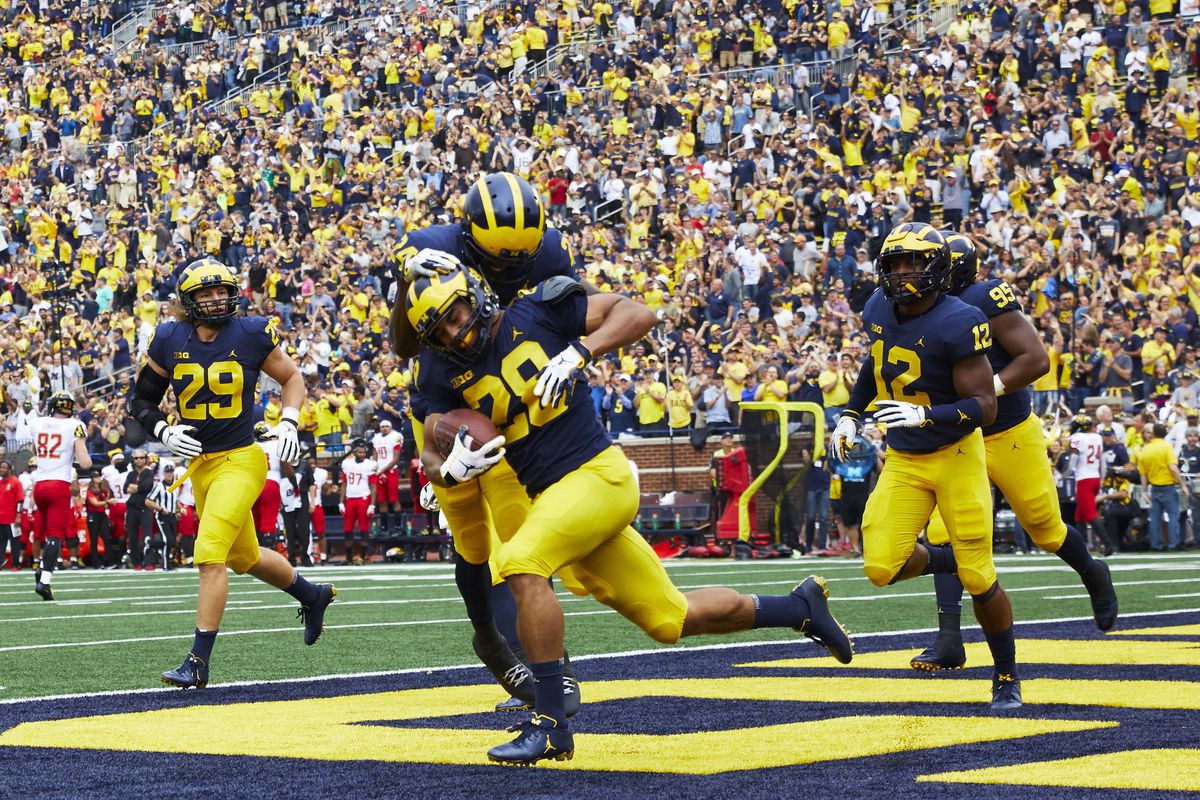 We are trying to stay away from big favorites, thus giving away a lot of points. The lone exception is Clemson hosting North Carolina State.
Below are five games we believe should lean towards the favorites. All but one of them have single-digit point spreads.
1. Michigan -7 at Michigan State
Rivalry games scare us. Anything is possible when school pride is on the line. But Michigan getting 7 points at home seems a little low, especially how No. 6 Michigan is playing right now. They stumbled in their opener against Notre Dame, but have won six consecutive since that defeat.
Last week's dismantling of Wisconsin, which began the season as a top 10 team, was the most telling. The Wolverines seem to be clicking on both offense and defense, and that should continue against the Spartans.
MSU did upset Penn State last week, but two upsets in a row seems unlikely.
Take Michigan and give away the points.
2. Oregon -3 at Washington State
No one likes playing at Pullman, which is exactly the way Washington State likes it. It could be one of the most underrated home-field advantages in college football. But three points doesn't seem like near enough to be giving Oregon.
Oregon is fresh off upsetting former No. 7 Washington, and was rewarded by moving up to No. 12.
The Cougars are 6-0 against the spread and had last week off. The question is do you believe that three points is enough to give away for a team that is ranked 13 spots higher than WSU.
We don't, and believe the Ducks snap the Cougars undefeated ATS streak.
Take Oregon and give away the points.3. 
3. Oklahoma -8 at Texas Christian
This will be the debut of new defensive coordinator Ruffin McNeill, who took over the Sooners defense from Mike Stoops, who was fired by head coach Lincoln Riley two weeks ago. The Sooners had a bye last week and that should have given McNeill extra time to put together a plan to try and stop the defense improve from its rank of 79th in total defense.
They get a break with TCU. The Horned Frogs rank 75th in the country in total offense, and even though they are playing at home, should have problems with Oklahoma on both sides of the ball. The line is eight, but TCU should probably be getting at least 10 points.
Take Oklahoma and give away the points.
4. North Carolina State +17.5 at Clemson
Clemson is another team that had last week off, and it should help the Tigers heal from some nagging injuries, especially true freshman quarterback Trevor Lawrence. The Wolfpack  should also help the Tigers feel good.
This is only the second road game for NC State, and the previous one was at Marshall, which they won easily, 35-21.
But Marshall is not Clemson, and this will be by far the hardest team the Wolfpack have faced. They are 5-0, but should experience their first loss of the season, and it won't be close.
Take Clemson and give away the points.
5. Mississippi State +6.5 at LSU
Which LSU team will show up? Will it be the one that lost at Florida two weeks ago to fall out of the Top 10, or the one that dominated No. 2 Georgia to get back to No. 5.?
We believe it is the latter. The Tigers can taste the College Football Playoffs after stumbling. They aren't going to let it happen again.
Take LSU and give away the points.