It's not impossible for some NFL teams to start the season 0-2, and still have a realistic shot at a playoff birth. But, which two-loss teams have shown their true natures early, and are on their way to a high draft pick? And, which teams have still have a shot at the postseason?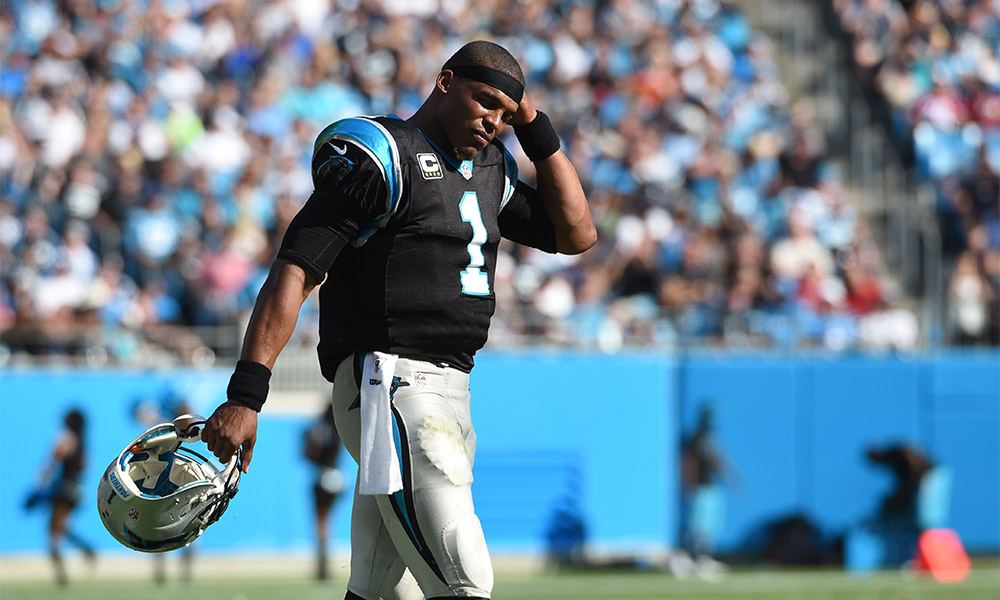 An 0-2 start isn't a death sentence for a team's playoff hopes, as both the Texans and the Seahawks showed last season. But, the odds are fairly consistent over the years; 0-2 teams are long shots, and have only a 13% chance of reaching the postseason.
---
Odds to Make Playoffs After Two Games (16 game season)
2 wins – 0 losses  63.2% to make playoffs
1 win – 1 loss        41.5%
0 wins – 2 losses  13.0%
---
A two-loss start isn't the same for every team. Some young squads are still getting their acts together in the early going, while others have no act at all. And, of course, the remaining 14 games on the schedule say a lot about how far back a team can come from.
Current Chance of Making the Playoffs for 0-2 Teams
Miami Dolphins  1%
New York Giants   3%
Washington Redskins  6%
New York Jets 7%
Pittsburgh Steelers  7%
Denver Broncos  8%
Jacksonville Jaguars  9%
Cincinnati Bengals  10%
Carolina Panthers  11%
source: FiveThirtyEight
If the odds are right, one of these teams will make it to the playoffs this season. But, the odds also say it will only be one team.
Best Finish By a 0-2 Team Ever
Since the NFL went to the 12-team playoff structure, several teams have made deep playoff runs after a two-loss start. Included on that list are three Super Bowl victors.
The '93 Cowboys, '01 Patriots, and '07 Giants all turned 0-2 records into Super Bowl rings. The '96, 0-2 Patriots also made it to the big game, but lost.
The '98 Jets, '03 Eagles, and '14 Colts were also 0-2 before losing in the AFC championship game.
Eight other teams have gone from two losses to a playoff berth, only to lose in the divisional rounds.
Best Run By 0-3 or 0-4 Teams
Only one 0-4 team has ever made the NFL playoffs. In 1992, the San Diego Chargers opened with four losses, and then went 11-1 the rest of the regular season. The Chargers won their wildcard game, shutting out the Kansas City Chiefs 17-0. A week later, San Diego was shutout 31-0 by the Miami Dolphins.
If we exclude the 0-3 start by those 1992 Chargers, two other 0-3 starts have resulted in playoff games. Both of those happened in 1998 when the Buffalo Bills and the Detroit Lions made it to the playoffs. Both teams lost their wildcard games.