Zion Williamson is an amazing & gifted basketball player. He dominated the game in his one year at Duke. At 6'7″ and 285 pounds he is the prototypical power forward for this era in the NBA. With the first pick in the NBA draft there was no other option for the New Orleans Pelicans — they made Zion the #1 selection. No other player was even close to being considered.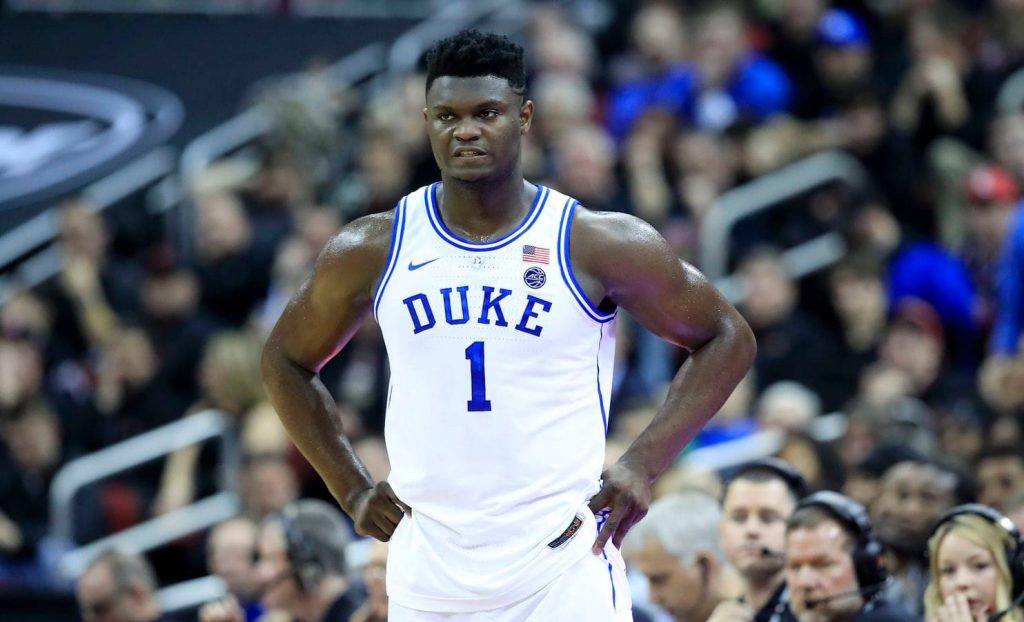 It was Zion, Zion and, oh by the way, Zion. An ESPN promo running this past week touted The Zion Era is Coming!
Everyone is ready for the new king to be crowned. In a league of truly talented players, future hall of famers and legendary teams, just how great must a player be to have an entire "era" identified with him before he plays a single game. Zion Williamson may, indeed, be all that. He has the skills, he has the talent, he has the size and apparently the mindset to standout in a league of many stars. However, there is one small item, not to be overlooked:
Zion Lateef Williamson is only 18 years old.
Teenage Peer Pressure
Imagine graduating high school at 17, playing a single year at one the premier basketball schools in the country and then being selected as the savior of what until now has been lackluster franchise in New Orleans. Beyond that, pundits and fans have already annointed Zion to be the next LeBron, a future Kobe, bigger than Shaq, and in a class with Kareem, Wilt and Willis.
But is this teenager ready to fill such superstar shoes?
The simple answer is no. Not because Zion is not a great talent, he is (probably). And not because he is not as prepared as he can be to take on the mantle of an NBA star. The answer is no because there is simply no way for an 18-year-old to be up to all the hope and hype being thrown his way.
LeBron James and Kobe Bryant, Revisited
History tells us that early entry into the National Basketball Association is no guarantee of early success. Take a look at two of the truly great young players to come to the league right out of high school.
Lebron entered the league with the Cleveland Cavaliers at age 19. In his first year, the team did not make the playoffs and LeBron had his lowest career scoring average (20.9) and his worst field goal percentage (.417). He did make the All-Star team. In his second year, he led the Cavaliers to the NBA finals where they were swept by the San Antonio Spurs. After 5 more years of frustration in Cleveland, LeBron won his first title with Miami after taking his game to South Beach.
Kobe Bryant entered the league at 18 with the Los Angles Lakers. And while he racked up 5 NBA titles, 4 season MVPs, 2 Finals MVPs and 2 scoring titles in a 20 year career. But his career didn't begin on a high note. He averaged 7.6 points a game his first year and 15 minutes of playing time. Unlike LeBron, who started every game for Cleveland; Kobe came off the bench for all but 6 games his freshman year.
So what do these examples tell us about Zion's potential? Well, both Kobe and LeBron entered the NBA directly out of high school. But the NBA policies on drafting young platers have changed.
League Rules on Drafting Young Players
You can no longer enter the NBA draft right out of high school, nor can you play in the league at 18 years of age.
Article X, Section 1(b)(I). 2017 NBA Collective Bargaining Agreement.
All drafted players must be at least 19 years old during the calendar year of the draft.To determine whether a player is eligible for a given year's draft, subtract 19 from the year of the draft. If the player was born during or before that year, he is eligible.
Any player who is not an "international player", as defined in the CBA, must be at least one year removed from the graduation of his high school class.
Zion Williamson was born July 6,200. So, though drafted at 18 he will be 19 in a few weeks and eligible to play this coming season. The real question remains: Is he ready? And are the coaches and front office officials in New Orleans ready to deal with issues that will inevitably arise when Zion hits the hardwood?
Lowering Expectations
New Orleans traded their premier player, Anthony Davis, to the LA Lakers for a lot of young talent and a handful of draft picks. It would appear that a major youth movement is underway in The Big Easy.
Such a rebuilding plan would take a lot of pressure off Zion Williamson. Looking ahead three or four years, there is no team loaded with more raw talent than the Pelicans. The goal should be steady improvement in 2019-2020 and doubling down on the same for the 2020-2021 season.
Pelican's management should be flapping their gums about exactly such a plan to take tons of pressure off their potential teenage phenom. Lowering immediate expectations for this year should be the PR mantra in New Orleans. Young players need time to develop and come together as a team. Zion is not the only new body on the New Orleans roster but he is the "Face of the Franchise." Good luck managing the  pressure and the hype as we await an NBA Championship for the Pelican's in say – 2023?
---
Dr. Tim Lavalli holds a Ph.D. in psychology and has focused his work on the mental aspects of competition and gambling. He co-authored Check-Raising the Devil, the autobiography of poker pro Mike Matusow. You can follow him on Twitter @timlavalli.