Pitchers and catchers have reported to Spring Training, and that means itís that time of year where every team, well, except for maybe the Miami Marlins, is optimistic about the upcoming season. But Vegas oddsmakers think one team should be extra optimistic: the New York Yankees.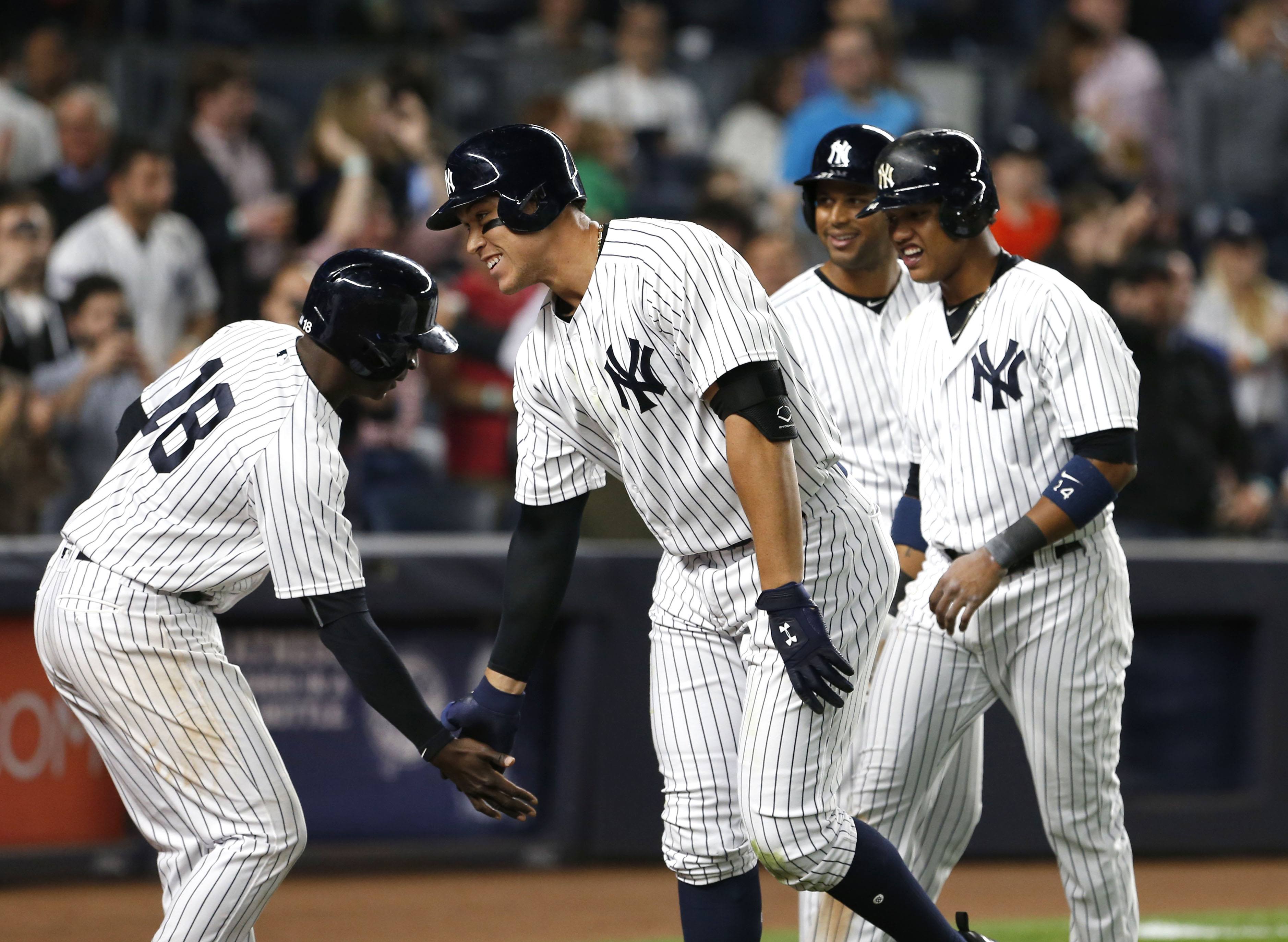 The new-look Bronx Bombers, under first-year manager Aaron Boone, have a dangerous lineup, which includes two of the top power hitters in the game, Giancarlo Stanton and Aaron Judge, the main reason the Yankees are a 5/1 favorite to win the World Series.
But it wonít just be these two sluggers who hit a combined 111 home runs last year giving opposing pitchers fits. Boone has a mix of talented youth and experience at his disposal to protect his two superstars, including catcher Gary Sanchez who posted a .271/.345/.531 slash line in 2017, and heralded prospects Greg Bird (first base) and Miguel Andujar (third base).
Itís hard to fathom this lineup doesnít produce a barrage of runs this year, especially playing in hitter-friendly Yankee Stadium, but there is one area that may have gamblers concerned: starting pitching. Beyond Luis Severino and Sonny Gray, the rotation has some question marks, although 25-year-old Jordan Montgomery showed some promise during his rookie year in 2017.
Donít Forget the Astros
Nothing is more difficult in baseball than repeating as champs, but the Houston Astros just might be up to the task, and Las Vegas oddsmakers agree.
Fresh off its first World Series title in franchise history, Houston is right behind the Yanks at 6/1 odds to win it all. But the road to glory isnít going to be as easy as it was last year.
For starters, the Astros might have a challenger in the American League West, the Los Angeles Angels of Anaheim. Last season, Houston essentially had the division wrapped up before the All-Star break.
In an attempt to stop that, the Angels added Japanese sensation Shoehei Ohtani, signed a pair of power hitters in Justin Upton and Zack Cozart, and expect a healthy Garrett Richards, the teamís top starting pitcher, for the first time in two years. (The Angels head into Spring Training at 20/1 odds to win the World Series.)
Another area of concern for the Astros could be starting pitching if Justin Verlander, the long-time Detroit Tigers great who is now age 34, regresses, and it wouldnít be surprising if he did. The 2011 Cy Young award winner who was traded to Houston in late August came up huge in the World Series. But, small sample size aside, he isnít the dominant force he was six years ago.
With that said, this team can mash. The lineup, featuring 2017 AL MVP Jose Altuve, should be every bit as unstoppable as the Yankees.
Best (and Worst) of the Rest
The Miami Marlins arenít going to win the World Series. They arenít even going to sniff the postseason. In fact, theyíll be lucky to avoid losing 110 games. But, hey, if you donít like money or have more of it than you can possibly spend, why not throw down a few bucks on the hapless Marlins at 250/1 odds to win the World Series?
Better yet, save your money. There are better MLB futures bets worth considering, including the ones mentioned above, and the Los Angeles Dodgers (6/1), Cleveland Indians (8/1), Washington Nationals (8/1), Chicago Cubs (10/1), and the Boston Red Sox (12/1).
Itís tough to imagine any of those teams missing the playoffs, even though a few of them almost inevitably will. But with the opening odds as they are, a bet on all of them should have you covered.