The US men's national team will be part of Group B at the World Cup this year. The USMNT will face England, Iran, and the winner of the final European playoff spot, which will be decided in June. Wales and the winner of Scotland and Ukraine will contest the last place available in Group B of the World Cup main round.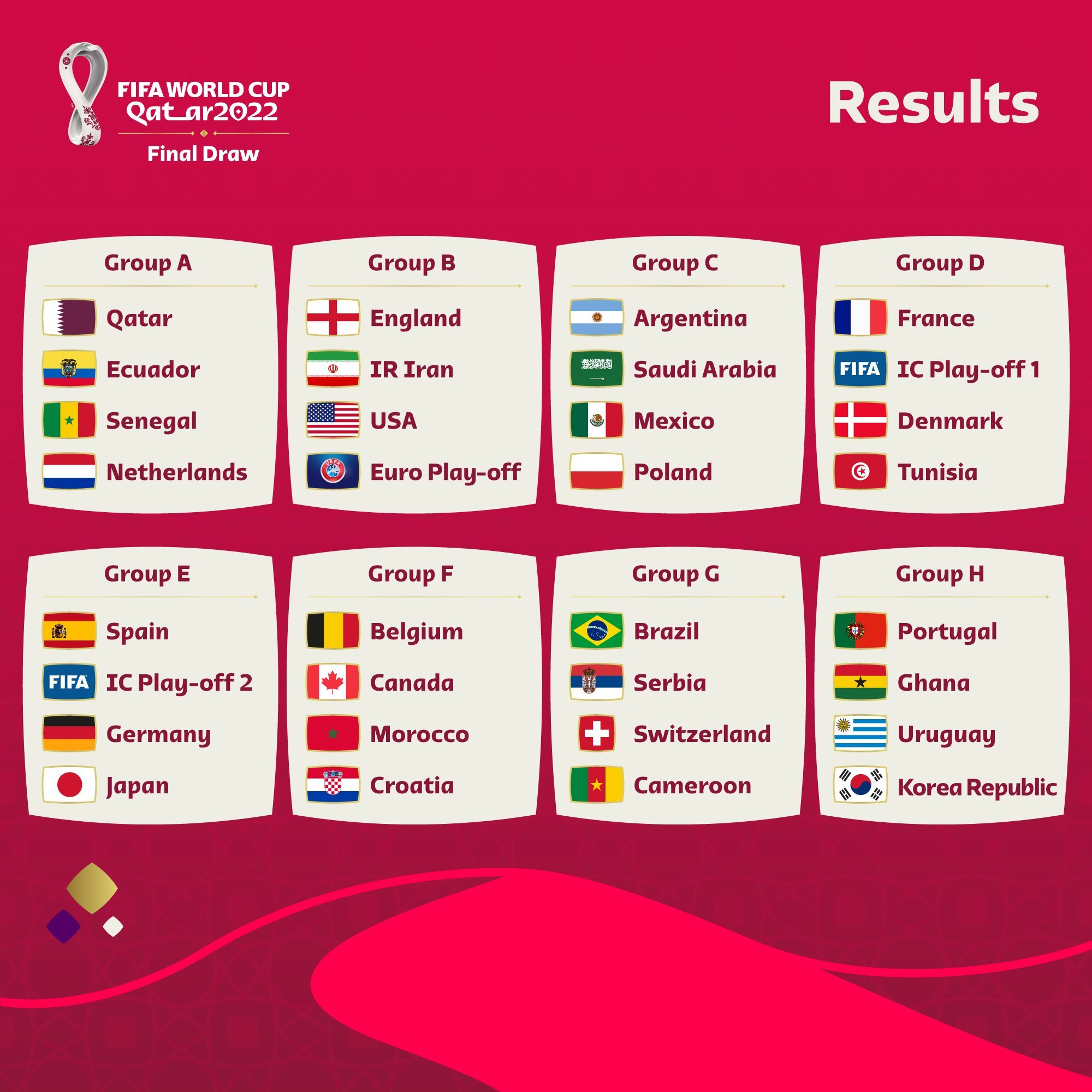 The 29 qualified teams have been split into four pots based on their FIFA rankings, with the unknown playoff winners all placed in the fourth pot. Teams from the same federation couldn't be drawn against each other, with the exception of the European teams, where the limit was set at two.
Group C will offer football fans around the world a treat, as Lionel Messi's Argentina will meet Robert Lewandowski and Poland. The two finished in the top two positions in the Ballon d'Or vote, with Messi finally winning it. Another big confrontation between veterans could be the clash between Cristiano Ronaldo and Luis Suarez in Group H, where Portugal and Uruguay will be joined by Ghana and the Republic of Korea.
Germany and Spain will both claim they were unlucky at the draw, as they were sent together in Group E. Canada, who won the CONCACAF qualifiers and who are participating in a World Cup for the first time in 36 years, will face Morocco, Croatia, and Belgium in Group F, with Mexico joining Argentina, Poland, and Saudi Arabia in Group C. Defending World Champions France are part of Group D, along with Denmark, Tunisia and the winner of the Intercontinental Playoff 1, which will see Peru take on the winner of Australia and the United Arab Emirates.
The inaugural match of the World Cup in Qatar will see the hosts face Ecuador on Nov. 21. The final will be played on Dec. 18.