Juventus won the Serie A title for nine consecutive seasons. A 10th in a row at the end of the current campaign looks more like a confirmation of "Mission Impossible" than a tangible possibility.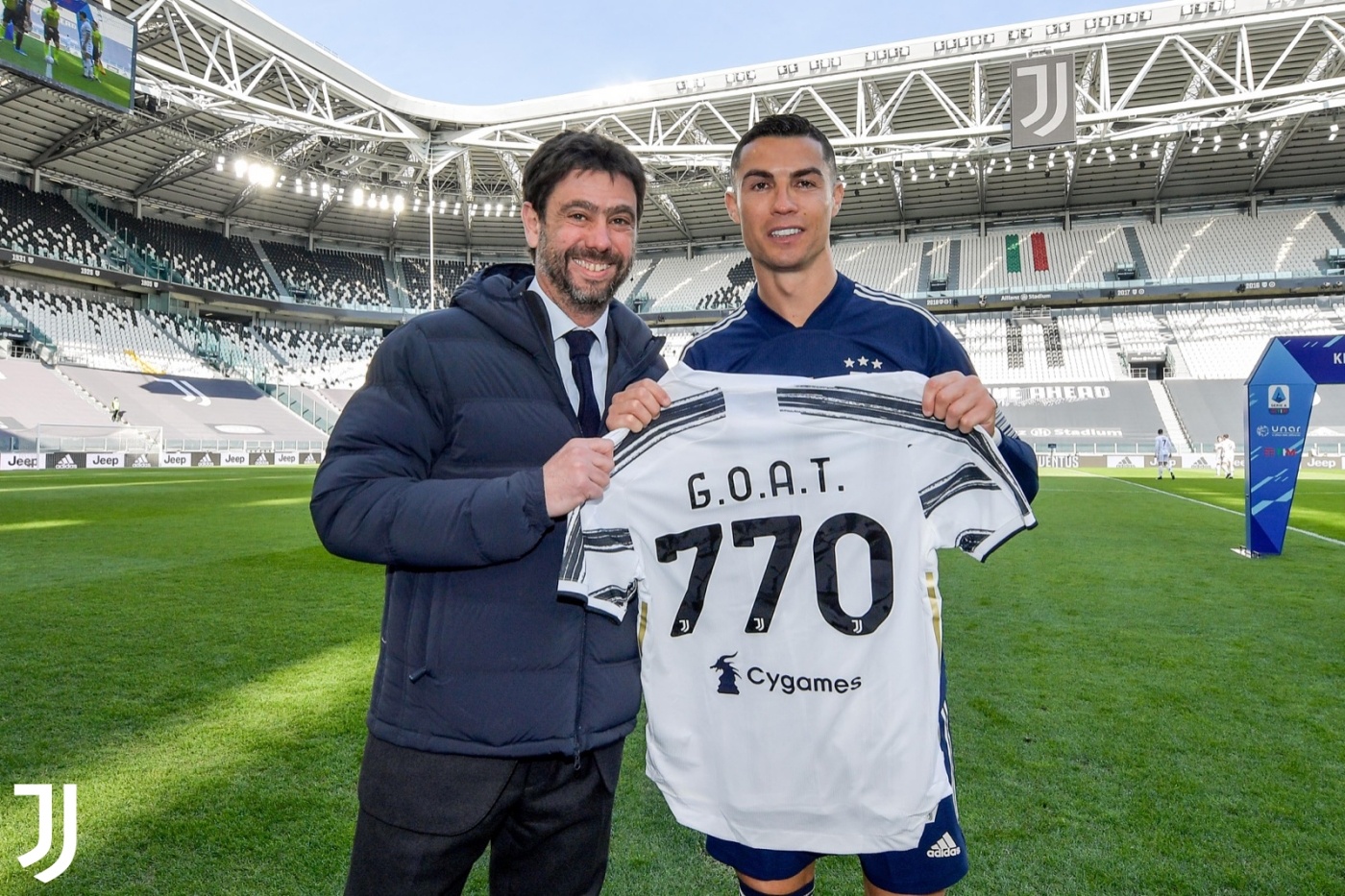 With 11 games left to play before the season's conclusion, Juve sits third, on 55 points, 10 behind league-leaders Inter and 4 away from second-place AC Milan.
Juventus were also shown the door in the Champions League by FC Porto in the last round of 16 phase. In the past three seasons, Juve has only reached the last eight once, in 2019, when Ajax beat them.
At the weekend, Juventus lost to the newly-promoted Benevento (0-1), confirming the team's crisis. While some fans asked for immediate action from the club's hierarchy regarding coach Andrea Pirlo, others suggested Cristiano Ronaldo might be a problem too and that it's high time for the Portuguese superstar to be let go at the end of the season.
On the record hunt
Speculation surrounding Ronaldo's future was fueled last week by Zinedine Zidane. Real Madrid's manager said the rumors circulating about Ronaldo's return to the Bernabeu "might be true," with Ronaldo also being courted by Manchester United and the MLS.
Now 36, Ronaldo broke Pele's historical record for most goals ever scored by a single player in Juve's win over Cagliari on the previous Sunday. Right after the Porto upset, the Portuguese forward produced a hat-trick in Sardinia, then took to social media to post a message. The text from Ronaldo finished with both a promise and an invitation to his followers:
"Believe me, this story is still far from being over. The future is tomorrow and there's still a lot to win for Juventus and Portugal. Join me on this journey."
But is Cristiano just a record hunter more than anything? Former Italian international Antonio Cassano believes so. "If you sell Cristiano, you get $120 million which you can use to sign two top players. Cristiano Ronaldo is a brake for Pirlo because he only thinks about his goals and records. If you are chairman at a club and want to start a new cycle, you cannot give a rookie coach the responsibility of managing someone like Ronaldo," Cassano told another Italian legend, Christian Vieri, during his Twitch show Bobo TV.
Before the game vs Benevento kicked off on Sunday, Juventus chairman Andrea Agnelli presented Ronaldo with a number 770 shirt, the total number of career goals that had just beaten Pele's 767. Also, the shirt had "GOAT" written on it, for Greatest of All Time, with Agnelli all smiles next to Juve's biggest ever signing.
Ronaldo came over to Serie A from Real Madrid in 2018 for a Juventus record transfer fee of $140 million. Like he did in Spain for Madrid and in England for Man. United, Ronaldo started breaking individual records fast. But the major objective the board set for "Ronaldo's Juventus," winning the Champions League, was never even close.
Nedved says Ronaldo, Pirlo staying put
Speaking to DAZN, Juventus vice president Pavel Nedved assured the public that Ronaldo will be staying with the club. He said that Pirlo will be in charge next season, too.
"Pirlo is and will be Juve's coach, it's 100% sure," Nedved said. "We began a new project, we knew it was going to be difficult. We are calm, we know Pirlo has everything to become a great coach."
Ronaldo's contract in Torino runs out in June 2022.
"As far as I'm concerned, Ronaldo isn't leaving," Nedved said. "He pushed us towards the Olympus of football in terms of image and in terms of what he brings on the pitch. He scored more than 100 goals in 120 games in Serie A."
Ronaldo played 34 games for Juventus this season, having scored 30 goals in all competitions. In total, he has 95 goals in 123 games since his transfer in 2018.
Juventus, currently in third place on the Serie A table, takes on Torino next Saturday, April 3. Juve are a 1.5-goal favorite (+117) in the match, with Torino +1.5 (-139).
The moneyline has Juventus -240, Torino -600, and a draw +375.