If you wanted to bet on Game 3 of the American League wild-card series between the Chicago White Sox and Oakland Athletics Thursday morning, you were out of luck until about three hours before the game, when both teams finally announced their starting pitchers.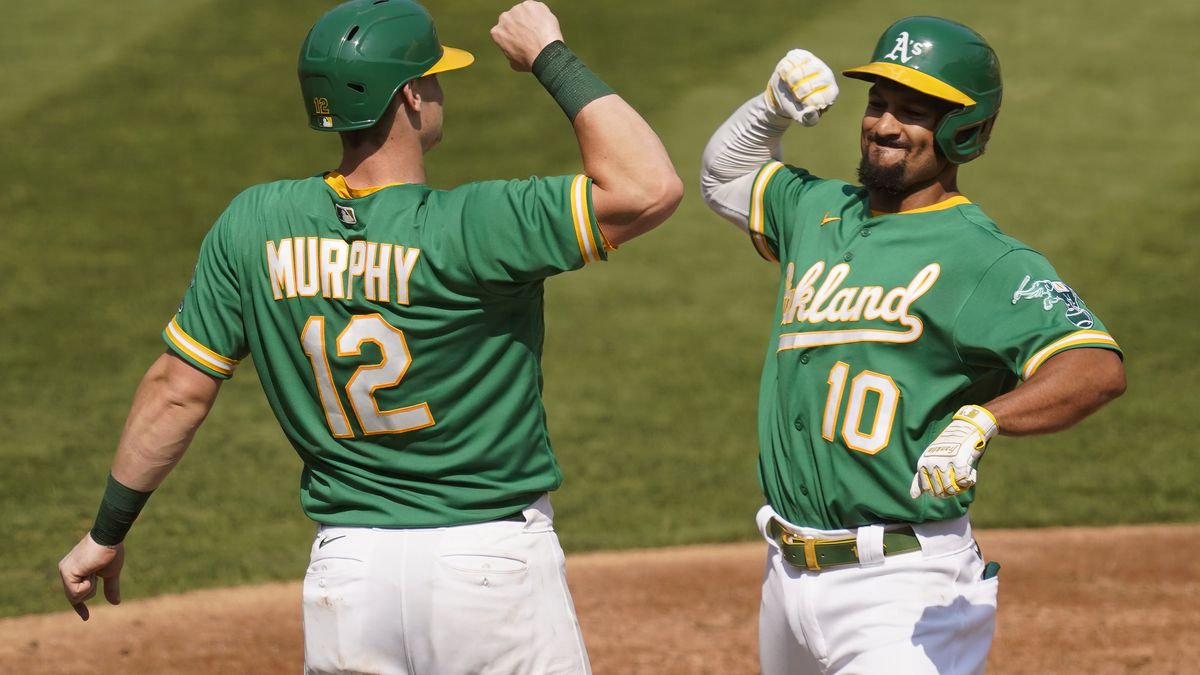 Chicago will throw rookie Dane Dunning in the winner-take-all matchup, while Oakland hands the ball to righty Mike Fiers.
Semien Homer Sparks Oakland
The A's fought back to force a Game 3 with a 5-3 win on Wednesday. Marcus Semien hit a two-run home run in the second inning of Game 2 to give Oakland a 4-0 lead, and the team never looked back, breaking a three-game playoff losing streak for the franchise.
"The dugout kind of erupted," A's outfielder Mark Canha told reporters. "It was elation, it was relief, it was all those things. And it really game us a spark and gave us some belief and, I think, it kind of got us going."
Canha created his own spark in the third inning, making a leaping grab at the wall to prevent two runs from scoring.
What. A. Play. 😱 pic.twitter.com/L8B6o6nzdq

— A's on NBCS (@NBCSAthletics) September 30, 2020
Those plays helped force a Game 3, and left Oakland manager Bob Melvin with a decision over who should start the all-important contest. Lefty Sean Manaea and Fiers emerged as the likely options. Both had similar numbers this year, but the White Sox went 14-0 against left-handed starters during the season, making Fiers (6-3, 4.58 ERA) the safer choice.
Renteria Chooses Dunning Over Bullpen Game
Chicago also spent time debating its starting pitcher for Game 3. The team considered a number of options, including potentially going with a cadre of relievers to get through the game.
"Well, in essence, we'll have a starter," White Sox manager Rick Renteria told reporters. "Whether it's classified as an opener or not, the truth is that all hands are on deck."
---
White Sox vs. A's Odds (Game 3)
Moneyline
White Sox (Dunning): -112
A's (Fiers): -102
Run Line
White Sox (-1.5): +148
A's (+1.5): -176
Over/Under: 8.5
Odds via FanDuel Sportsbook
---
Dunning earned the nod. The rookie went 2-0 with a 3.97 ERA this season after returning from Tommy John surgery. But Dunning struggled in his last two starts, going just seven innings in total while giving up eight earned runs. Still, his teammates expressed confidence in him after Game 2.
"If we go opener tomorrow, I really feel confident. If we go Dane Dunning, I have the utmost confidence in him as well just based on how he's performed in this short season," Chicago starter Dallas Keuchel said on Wednesday. "We're going to rest easy tonight and we're going to wake up with some confidence for Game 3."
Bookmakers see the matchup as nearly a tossup. FanDuel Sportsbook listed the White Sox as a -116 favorite over the A's (+102) as of early Thursday afternoon, though those numbers were bouncing around quickly given the limited time bettors have to get action on the game.
The winner of the series will face the Houston Astros in the ALDS. Oakland (+1500) and Chicago (+1600) both sit in the middle of the pack in terms of their World Series title odds, far behind the favored Los Angeles Dodgers (+280).