Oh no, FItzMagic! Ryan Fitzpatrick didn't last for a full half before the Washington Football Team quarterback suffered a hip subluxation injury, prematurely exiting the first game of the season against the Los Angeles Chargers.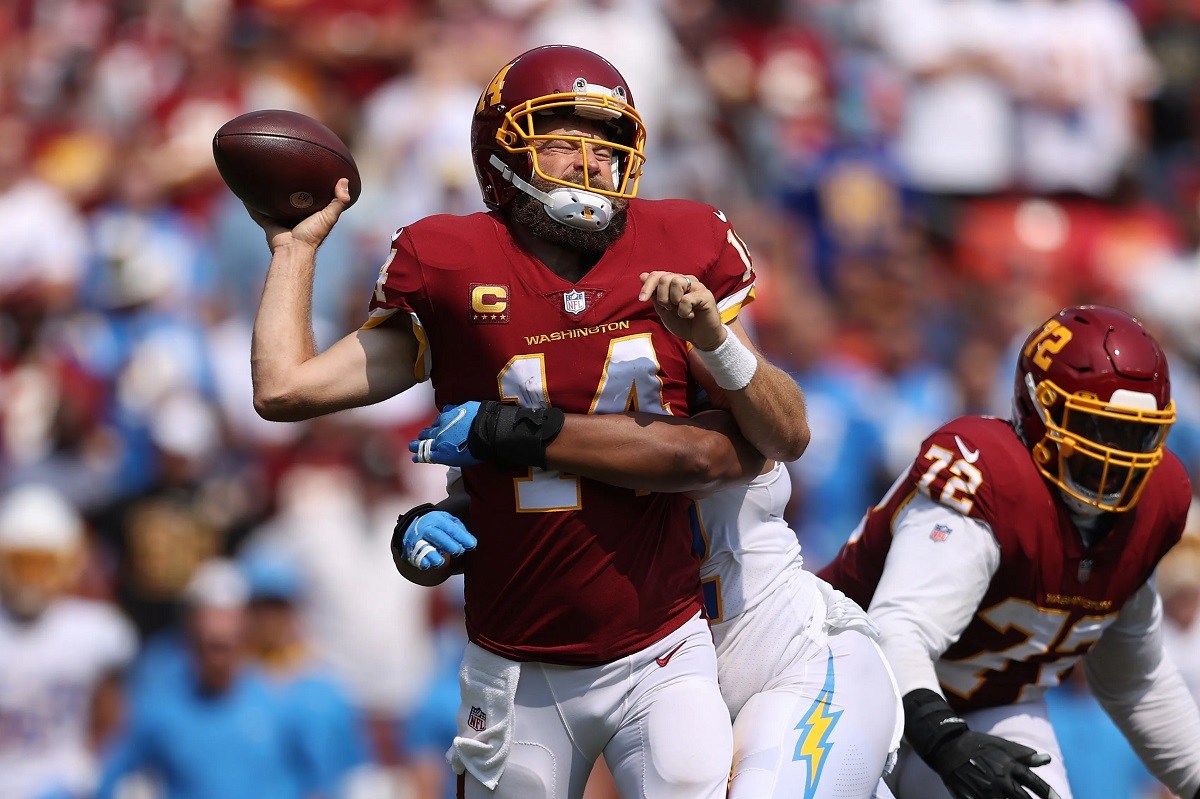 Fitzpatrick will undergo an MRI on Monday morning to assess the severity of the hip injury. He signed a free-agent deal in the offseason and was excited to play in his 17th NFL season.
With eight minutes remaining in the second quarter and Washington trailing 10-6, linebacker Uchenna Nwosu crunched Fitzpatrick as he released a throw. Nwosu fell on top of Fitzpatrick, who was slow to get up. Dr. David J. Chao, a former team physician from the Chargers, hinted that Fitzpatrick's injury reminded him of Tua Tagovailoa's hip injury in college.
"Look at the right hip," said Dr. Chao. "It gets caught up in hyperflexion. It reminds me, but is not the same injury as Tua from college. That's a lot of force, a lot of swelling, could be a bone bruise."
At the time of the injury, Fitzpatrick went 3-for-6 for 13 yards and zero touchdowns. Backup quarterback Taylor Heinicke played the remainder of the game. Heinicke stepped up with 122 yards and a touchdown on 11-for-15 pass attempts. Washington blew a 16-13 lead in the fourth quarter and the Chargers prevailed 20-16. Justin Herbert threw for 337 yards and a touchdown in the comeback victory for the Bolts.
Fitzpatrick is currently on the IL and won't play in Week 2's game against the New York Giants on Thursday Night Football. Heinicke will start on a short week.
Update: FitzMagic on IL for 6-8 Weeks
On Monday afternoon, Adam Schefter from ESPN reported that Fitzpatrick could be sidelined for six to eight weeks.